Get an amazing deal.
Get paid an amazing price instantly.
Sell it quick and easy.
Enjoy free evaluation from our team of experts.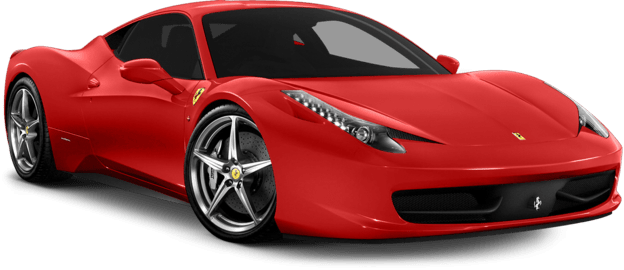 Sell Your Car
in less than 3 minutes!
Ferrari Car Buying and Selling Services
A legendary creation and a dream of many, Ferrari proves to be the pinnacle of ultimate luxury. Sell used car
This Italian brand was named after its owner, Enzo Ferrari, who surprisingly worked for Alfa Romeo from 1920 to 1929. Though he was already out of the company, he continued racing Alfas for another decade after venturing into his own racing company.
In the outbreak of the WWII, racing quite lost its popularity. However, this did not impend Enzo from continuing his passion for racing and fulfilling his dream of building cars. In fact, he brought in the world's best designers for his collections and a number of his 'road' cars today took inspiration from his race cars. Another notable fact is that in 1951, one of Ferrari's designs outshone Alfa Romeo which was a truly high point in the former's business.
Planning to sell your Ferrari? If you are based in Dubai, then congratulations as this is one of the most ideal cities in the world to sell a high-end automobile. This Italian marque is a favorite among locals and expats, making it truly in demand and effortless to sell in the region. Plus, we offer honest car evaluation and thorough car inspection to ensure your satisfaction with the process. What's more, we will give your payment in no time and handle all the legwork regarding approvals.
So, what are you waiting for? Fill out our free online evaluation form today!
We buy all Ferrari models including 812 Superfast, GTC4Lusso, 488 GTB, 488 Spider, 488 Pista, 488 Pista Spider, GTC4Lusso, Portofino, Monza SP1, Monza SP2, LaFerrari Aperta, and more.
Why Sell Your Car To Us
Looking for an easy way to sell your car without going through the hassle of waiting for weeks until someone buys it and you get paid? You've come to the right place!
20 years' excellence in the automotive industry
Free consultation and evaluation
Hassle-free process
Quick turnaround
In-house team of valuation experts
Based in one of the most prominent and convenient locations in Dubai
Relax in our luxurious facilities
Secure cash or bank transfer payment
Express concierge service is available.
A team of professionals from multicultural backgrounds
Over thousands of successful deals in the past two decades from individual sellers
We specialize in luxury cars and do all the legwork when it comes to the buying and selling process
Approved by preferred banks.