Sell Your Used Mini Cooper
Get an amazing deal.
Get paid an amazing price instantly.
Sell it quick and easy.
Enjoy free evaluation from our team of experts.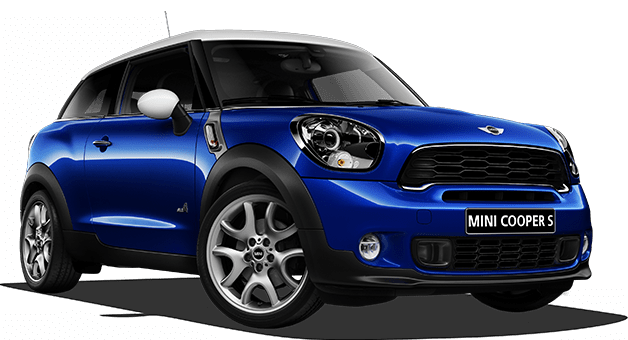 Sell Your Car
in less than 3 minutes!
Mini Cooper Car Buying and Selling Services
Mini Cooper is a proof that big surprises come in small packages. A mark of a true icon, this cute, little car is famous worldwide for its signature design and amusing performance. Sell my car today
According to history, the original Mini was initially developed by the British Motor Company (BMC) in the 1950s in partnership with the designer, Sir Alex Issigonis. The car was conceptualized to deal with fuel shortage and to meet the high demand for more efficient cars suitable for city driving. It came with two doors, a monocoque shell, and a 4-cylinder engine.
The initial version was named Mark 1, which was also associated with the other brand names of BMC, including the Austin and the Morris Minor. Come 1959, the first Mini was unveiled and it became more famous as a compact car.
Fast forward to the present, Mini has made modifications to the original Mini for hardtop and hatch versions. The premier brand has also unveiled a special edition Mini Cooper Sports and Mini Classic Cooper car. Included in the changes is the employment of a Toyota diesel engine and a venture into the hatch and convertible market. Moreover, the line-up now features Kit and concept cars such as the John Cooper Works GP Kit and the S Works.
Want to sell your Mini Cooper? Here at Sun City Motors, we buy all models such as 3 Door Hatch, 5 Door Hatch, Convertible, Clubman, Countryman, and John Cooper Works at the best price. To ensure your satisfaction, we also offer car evaluation and car inspection.
Fill out our free online evaluation form today to get started in your luxury car selling journey!
Why Sell Your Car To Us
Looking for an easy way to sell your car without going through the hassle of waiting for weeks until someone buys it and you get paid? You've come to the right place!
20 years' excellence in the automotive industry
Free consultation and evaluation
Hassle-free process
Quick turnaround
In-house team of valuation experts
Based in one of the most prominent and convenient locations in Dubai
Relax in our luxurious facilities
Secure cash or bank transfer payment
Express concierge service is available.
A team of professionals from multicultural backgrounds
Over thousands of successful deals in the past two decades from individual sellers
We specialize in luxury cars and do all the legwork when it comes to the buying and selling process
Approved by preferred banks.