Sell Your Used Aston Martin
Get an amazing deal.
Get paid an amazing price instantly.
Sell it quick and easy.
Enjoy free evaluation from our team of experts.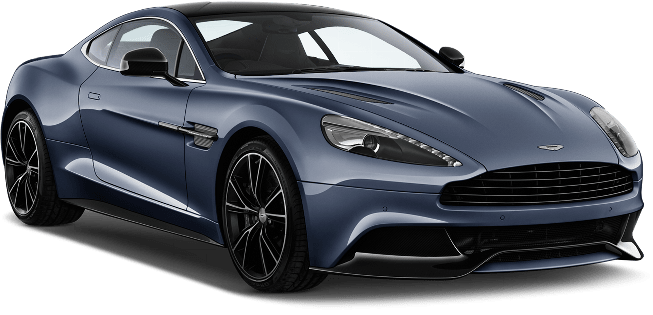 Sell Your Car
in less than 3 minutes!
Aston Martin Car Buying and Selling Services
Selling a luxury car in the UAE is not as difficult as you think, and that is because we provide a quick and easy way to turn your car into cash in no time. Sell my car for cash now
Aston Martin is another British automaker that is celebrated worldwide for its astounding performance and uncompromising luxury. It is also well-known for its iconic design, which is why it is featured in James Bond movies.
The company was established in 1913 by Lionel Martin and Robert Bamford. 'Martin' comes from one of the founders while 'Aston' comes from Aston Hill, which is a place where motorsports events took place.
The duo produced their first-ever vehicle in 1915. However, the war hindered them from kickstarting production. It was only after four years when the official production of their second car started.
Fast forward to the present, Aston Martin has reached a number of milestones making them one of the leading luxury car marques in the automotive world. Its logo was launched in 1920, which entailed interlocking A and M letters inside a circle. Come 1927, the classic variant of the logo appeared consisting of the Aston Martin name immersed within a new wings emblem which was borrowed from Bentley to represent speed. Today, the emblem is neutral sporting the iconic wings with the Aston Martin name.
If you want to sell this British creation, we are the right place that can help you from start to finish. We buy all Aston Martin models, including Vanquish, Vanquish S, Vanquish Volante, Vanquish Zagato, Rapide S, DB9 GT, DB11, V12 Vantage S, V12 Vantage Roadster, V8 Vantage S, Lagonda Taraf, VantageGT12, Vantage GT8, and Vulcan.
Get an amazing resale value for your Aston Martin. So, sell your used car to us today!
Why Sell Your Car To Us
Looking for an easy way to sell your car without going through the hassle of waiting for weeks until someone buys it and you get paid? You've come to the right place!
20 years' excellence in the automotive industry
Free consultation and evaluation
Hassle-free process
Quick turnaround
In-house team of valuation experts
Based in one of the most prominent and convenient locations in Dubai
Relax in our luxurious facilities
Secure cash or bank transfer payment
Express concierge service is available.
A team of professionals from multicultural backgrounds
Over thousands of successful deals in the past two decades from individual sellers
We specialize in luxury cars and do all the legwork when it comes to the buying and selling process
Approved by preferred banks.