Get an amazing deal.
Get paid an amazing price instantly.
Sell it quick and easy.
Enjoy free evaluation from our team of experts.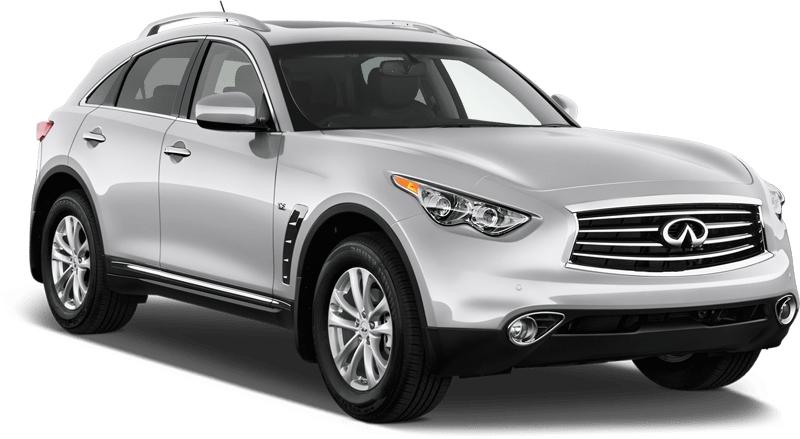 Sell Your Car
in less than 3 minutes!
Infiniti Car Buying and Selling Services
The 1990s was a major breakthrough for Nissan as they launched the Infiniti brand as their luxury division. Featuring aerodynamic styling, sleek lines and the comforts of the standard luxury car, this marque has been enjoying worldwide success since its existence. Sell used car Dubai
As per the high-end brand, their logo comprises two central lines that lead off into an infinite point on the horizon. This is said to embody Infiniti's desire to always look forward to new horizons and to infinity. Meanwhile, the name itself was derived from the English word 'nfinity' which connotes eternity, continuity, and endlessness.
In the mid-80s, the Japanese automaker kickstarted the design of a new high-end car for the North American market. Named Infiniti Q45, it was secretly developed by Nissan's engineers and was unveiled at the Detroit Motor Show in 1989. The launch was followed by an opening of 50 dealerships in the USA and a large-scale ad campaign.
In 1997, the QX4 took the automotive world by storm making Infiniti one of the first luxury automakers to present a mid-size premium SUV. Moreover, it was the brand's first-ever model to be fully built in the USA.
Included in the priority markets of the division are the USA, Mexico, Canada, Middle East, Russia, Ukraine, Taiwan, South Korea, China and Taiwan. All in all, its vehicles are sold in 35 countries. Since its inception, the automaker has sold over a million vehicles mostly in the US.
Here at our showroom, we purchase all Infiniti models including Infiniti Q30, Infiniti Q50, Infiniti Q60, Infiniti Q70, Infiniti QX30, Infiniti QX50, Infiniti QX60, Infiniti QX70, and Infiniti QX80. The best thing about choosing us is that we provide the best used car prices and we handle car evaluation and car inspection from A to Z.
Get the best value for your used Infiniti. Sell your car to us today!
Why Sell Your Car To Us
Looking for an easy way to sell your car without going through the hassle of waiting for weeks until someone buys it and you get paid? You've come to the right place!
20 years' excellence in the automotive industry
Free consultation and evaluation
Hassle-free process
Quick turnaround
In-house team of valuation experts
Based in one of the most prominent and convenient locations in Dubai
Relax in our luxurious facilities
Secure cash or bank transfer payment
Express concierge service is available.
A team of professionals from multicultural backgrounds
Over thousands of successful deals in the past two decades from individual sellers
We specialize in luxury cars and do all the legwork when it comes to the buying and selling process
Approved by preferred banks.
Sell My Car Now