Get an amazing deal.
Get paid an amazing price instantly.
Sell it quick and easy.
Enjoy free evaluation from our team of experts.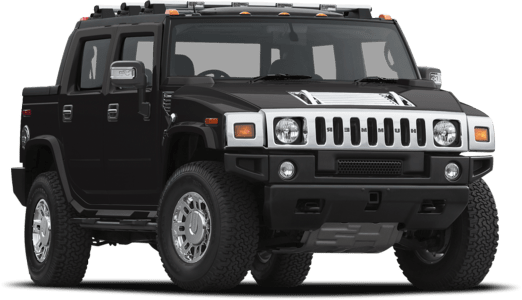 Sell Your Car
in less than 3 minutes!
Hummer Car Buying and Selling Services
Featuring a distinctive appearance and military-grade strength, a Hummer proves to be an unmistakable vehicle that has stood the test of time. The fame of this iconic marque began in 1983 when AM General started building High Mobility Multipurpose Wheeled Vehicles, also known as Humvees, for the US Army. Come 1992, they ventured into making civilian models, called Hummers. Sell any car in Dubai
Being a built-tough creation, this marque has become a favorite among motorists who love extreme road trip adventures on any terrain. No wonder, it is enjoying huge popularity in the Middle East especially in Dubai.
Among the avant-garde features that make Hummer stand out from the competition are as follows:
Special lighting – Amber marker lights are installed on the front exterior of the cabin while the rear CABIN is equipped with red marker lights.
Run-flat tires – These come with rubber spacer assemblies inside each wheel, thus allowing you to drive on one or more flat tires for up to 48 km at 20 mph.
Driver Information Center – Available in some models, this offers up to 28 warnings for particular vehicle functions and enables two drivers to customize their driving environment.
Planning to sell your Hummer? You are at the right place!
Our in-house team of experts will assist you from start to finish by doing all the legwork concerning car evaluation, car inspection and even approvals. We buy all models including H2, H1, H3, H3T, and more.
We buy all models including Ghibli, Levante, Quattroporte, GranTurismo, GranCabrio, and more. Plus, you will have peace of mind in getting your car sold and receiving your payment in no time.
Begin your car selling journey today by filling out or free online evaluation form!
Why Sell Your Car To Us
Looking for an easy way to sell your car without going through the hassle of waiting for weeks until someone buys it and you get paid? You've come to the right place!
20 years' excellence in the automotive industry
Free consultation and evaluation
Hassle-free process
Quick turnaround
In-house team of valuation experts
Based in one of the most prominent and convenient locations in Dubai
Relax in our luxurious facilities
Secure cash or bank transfer payment
Express concierge service is available.
A team of professionals from multicultural backgrounds
Over thousands of successful deals in the past two decades from individual sellers
We specialize in luxury cars and do all the legwork when it comes to the buying and selling process
Approved by preferred banks.