Why Buying a Used Luxury Car Makes More Sense?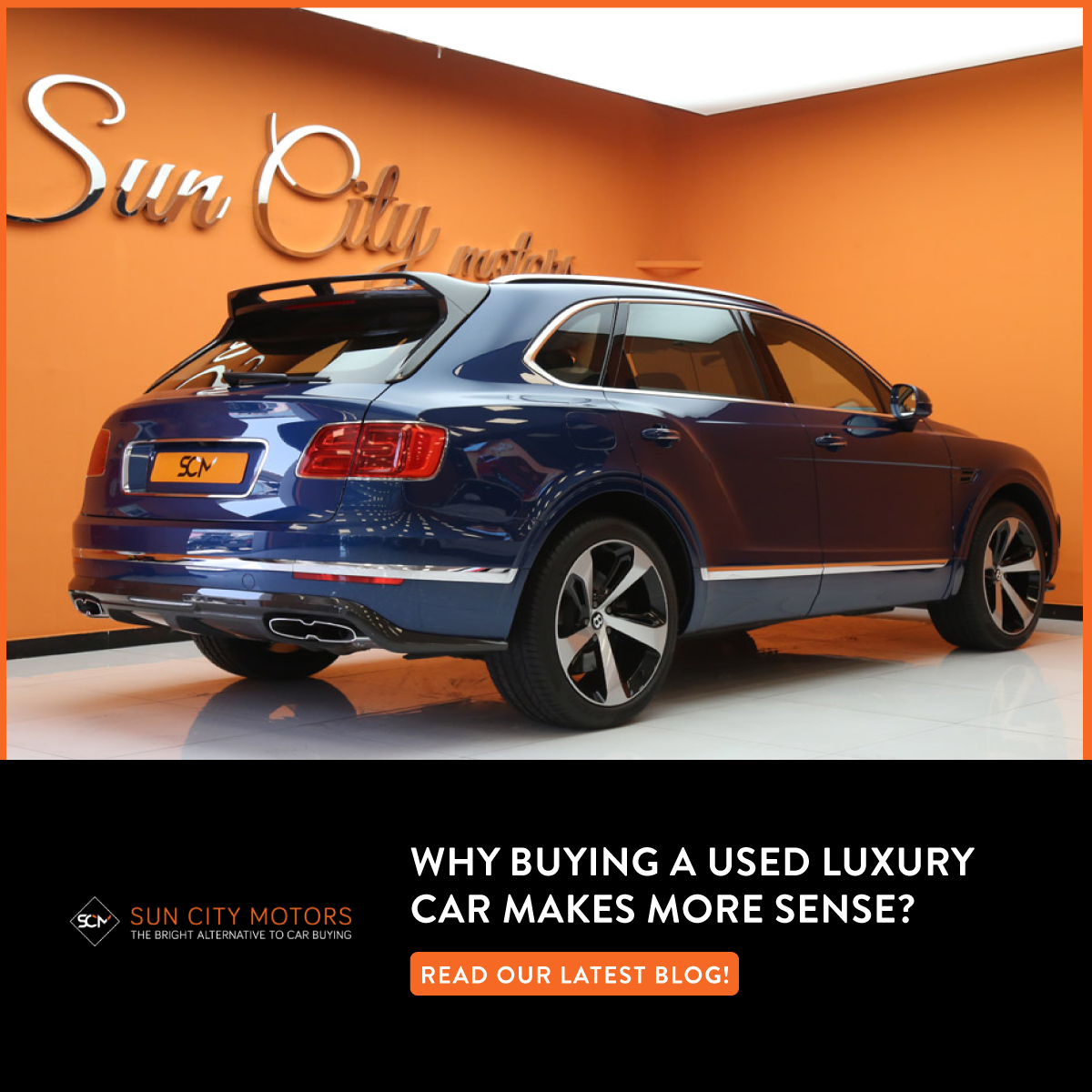 A car is a status symbol. Owning a car is a sign of progress. Whether it is new or used, it means that you have the income to afford it. Now if you are on the lookout for something classier or want an upgrade, it is time to consider luxury cars in Dubai. While at first glance you might be worried it will pinch your pockets, there is a good alternative. Used luxury car markets are thriving and for good reasons. To keep it simple, we have compiled a list of reasons why you should purchase used luxury cars in Dubai and which brands should you look for!
The reasons to get luxury cars in Dubai
We'll break it down into three points:
1. Comfort
Perhaps the biggest advantage of owning a used luxury car is comfort. You get the best seats that you can ask for and the luxury aspect is unparalleled. The materials are top-notch, and you will get a sense of class that you otherwise won't with other cars. The build of the seats themselves is a distinguishing factor. All it takes is one ride in a luxury car to convince you of the comfort.
2. Quality
Used luxury cars can be old and you will still find that the car's build is impeccable. The craftsmanship that goes into making a used luxury car is evident at first glance. Dig deeper and you will find excellence in every corner. There is simply no lack of quality inside a luxury car. The engine, the upholstery, the tech, and the finish, you will see that these things are of an excellent make. You cannot go amiss with the quality of a luxury car.
3. Durability
The third point is durability. Now if you combine the factors of comfort and quality, you get a car that will last you far longer than your average budget car. As these cars cost significantly more to make, it is only natural that they will last that much longer. Granted, there are affordable cars such as Toyota Camry's that can last for more than 20 years, however, that is more exception than the rule. For luxury cars, you will find that they can run for more than a decade with relative ease. This is why even models from as far back as the late 90s can be found on sale. What's more, the sheer longevity of these cars helps in retaining their value.
What luxury brand should you target?
So, now that you are aware of the power of used luxury cars, it is time to take a look at some of the best brands of luxury cars in Dubai.
Where to get the best deals?
So where can you get the best deals on used luxury cars in Dubai? In used car showrooms, of course. There are plenty of markets and plenty of dealers. However, it is important to find places that have a solid reputation. Dealerships such as Sun City Motors have been around for more than a decade and have sold some of the best available cars in the used market. To know more, follow Sun City Motors on Facebook, Instagram, YouTube, and Twitter.