How to choose a car showroom in Dubai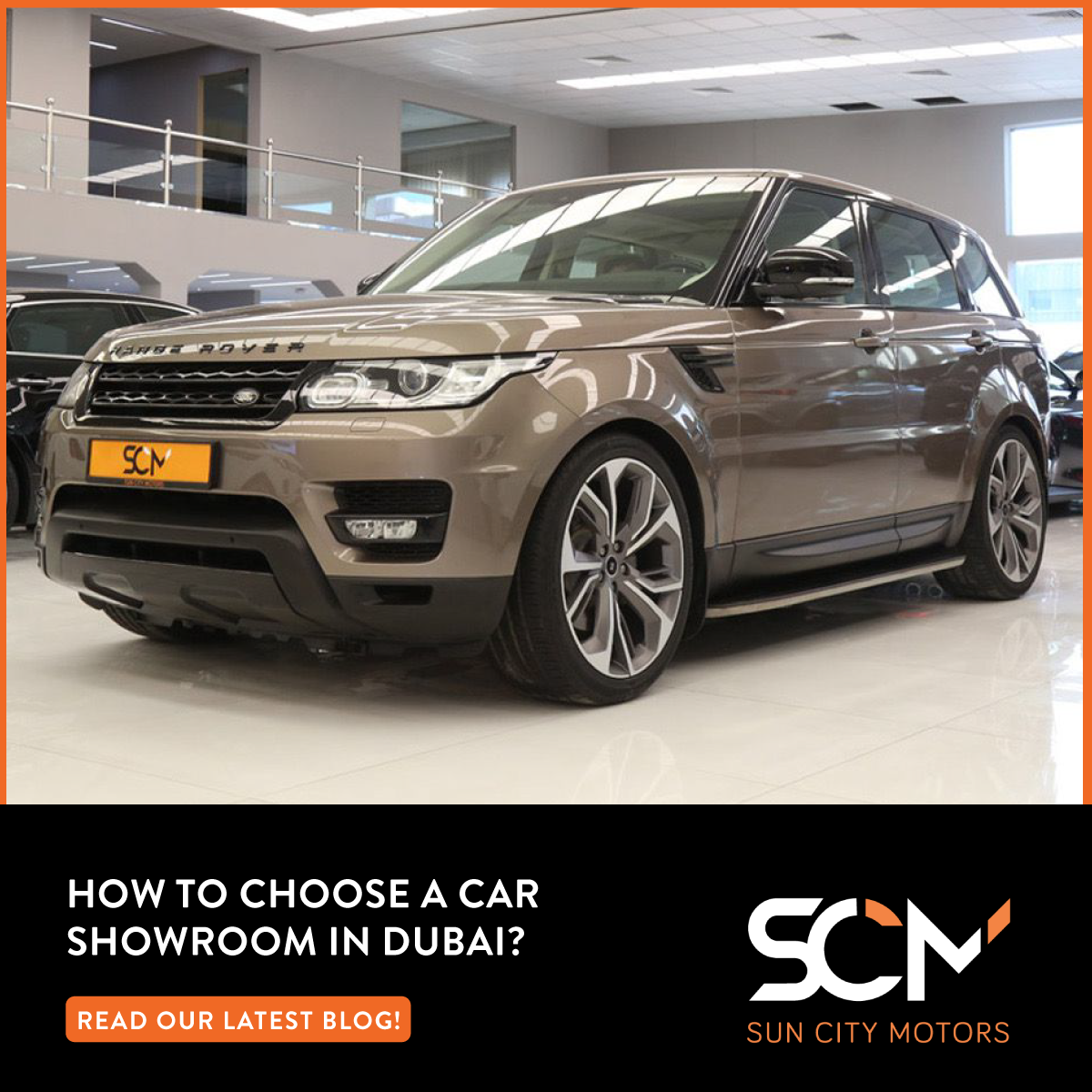 Whether you're looking to buy a car as a status symbol, or to take you around Dubai's exotic landscape, or for its daily functionality, before buying a car it's important to find a good car showroom in Dubai. How do you know which car dealer is the right one? Car showrooms are spread all across the Emirates, yet finding a reputable dealer who gives you your money's worth takes a bit of research. There's plenty of information one needs to learn before choosing a car showroom that meets their expectations. Fortunately, we have funneled in on that process for you. Choosing a car dealership that ticks off the following on our list can save you plenty of time and money.
Quality and reputation
It's important to gather as much information about the dealership before you make the purchase. A dealership isn't only about making a sale; a full-service car dealership at best provides even after-sales support too. After all, a car would need to be maintained for years to come. You can look up a dealership on several online forums and have a word with other customers about their buying experience. Collecting first-hand information from these users will give you a real-time overview of the showroom, helping you ascertain which dealer is better to work with.
A good reputation is almost always backed by the quality assurance a dealer offers their customers. Sellers that guarantee your car has been tested and taken care of helps you make a decision with confidence. Don't forget to ask for a car inspection report and documents of servicing history if it's a pre-owned car that you intend to buy.
Range of selection
With so many models and makes out there, when you've decided to buy a car it can get a bit confusing. Luxury, pre-owned, or energy-efficient models – ideally you should know what you're looking for. But if you don't know where to start, a good selection of cars at the dealership will help you scope a variety of options. Though a dealership that offers a wide range of selections can be exciting, it can also be daunting. So it's best to do some research online and learn what the experts or regular users have to say about different cars. Speak with your friends, colleagues, and family members who have purchased cars before, as they may also give you inputs and perspectives on which models to consider. By the end of it, you'll have a list of cars that come close to your aspirations. You then look at dealerships that host these cars and begin booking the test drive.
Compare the best
A dealership that offers the best proposition is the one with the most competitive price. A rule of thumb when buying a car in Dubai is that prices should be negotiated. Yet many dealers are also interested in giving you a good deal on the price of your car. You should compare the prices that different dealerships are offering to see which option matches your budget. Also consider which showrooms give you extra perks on the deal you sign, maybe a free service, promotional offers, car insurance, or accessories for your new car.
Easy Financing options
After spending time narrowing down on the right dealer, the last thing you want to do is start making a list of financing options to buy your car. A good car dealership serves your needs throughout the buying process. That is why while choosing a car dealership, it's best to inquire if they offer flexible financing options at the showroom. Reputed showrooms are usually tied up with major banks and/or other financial institutions and can help secure a good deal on your purchase.
Sell and resell
Your relationship with a showroom begins from the time you walk into the showroom and even after the deal has been closed. If you intend to trade in an old car for a new one, first negotiate a good price and then chalk out the details of financing the balance. You want your expectations to be met too, so don't be afraid to speak up and say your mind, or walk away from an offer that doesn't suit you. Down the line, you may even consider buying a new model by exchanging your car. Building a good, long-term relationship with a car showroom will add value to your car's life and fetch you a good resale value when it's time.
Conclusion:
Dubai, being a hotspot for international brands, attracts most of the leading car manufacturers from all over the world. You can expect to find top-class, quality cars, be it new or pre-owned. All you have to do is make sure the end numbers workout for you. Car showrooms in Dubai offer attractive prices and discounts that you should consider along with some of the tips mentioned here before keying in your dream car and bringing it home. To learn more, follow Sun City Motors, on Facebook, Twitter, Instagram, and YouTube!