What is the Best Age and Mileage for Buying a Used Car?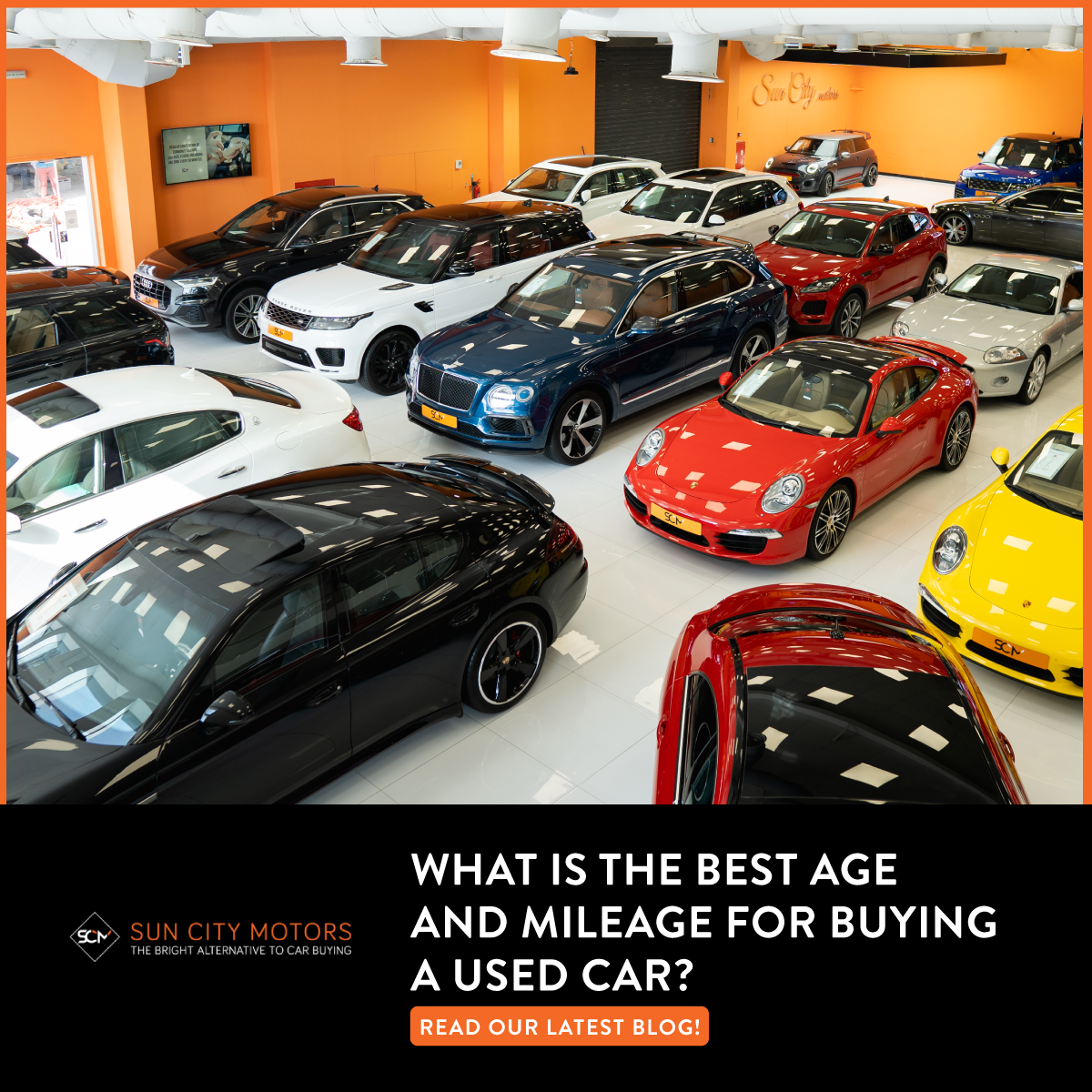 One of the biggest decisions people make when it comes to buying a used car is which type of car they should buy and when to purchase one. It's important to think about factors like what you'll use the car for, how much time you have until your next new car warranty period expires, or how much money you would like to spend on your purchase. This article will discuss some of these factors as it looks into what age group and miles range are best when buying a used car.
A car gives you convenience, you get to go around places at your own time and will. Not only that you get the comfort of driving around in a big city, especially if the city is Dubai. With the wide roads, the tall buildings, driving in Dubai is a pleasure in itself.
There are plenty of used cars in the UAE and especially if you live in Dubai. From car showrooms to third-party used car dealerships, the abundance of choices is what helps you get your hands on the best-used cars.
This guide is here to help you understand more about the right mileage and age for buying used cars in Dubai.
What is the best age to buy a used car?
While this is a topic that depends on a lot of other factors, it is advised to purchase a used car that is less than 5 years old. Ideally, used cars will last you for a very long time and the price also fairly depreciates after the fifth year.
Majority of the time, cars lose value by as much as 40% when they are older than 4 years. Therefore, if you are in the market for a used car, it is a great idea to choose cars within this age range. Anything older than that and you have to be careful. There might be issues with mileage, servicing, replacements, and pollution woes. As laws get tighter, you should ensure that your cars are compliant with the latest emission laws.
Another important factor to consider is safety. Used cars in Dubai are among the best in the world. Partly because the market itself is propped up extremely well by demand. Ideally, buy a used car that is less than 4 years old. You can still negotiate and get a deal that is worth your time and money.
The ideal mileage on a used car in Dubai?
It is next to impossible to find a used car with really low mileage. That said, you should also ensure the car has not run beyond its recommended engine life. It is ideal to buy a car that has run less than 80,000 to 100,000 kilometers. At that point, any evident issues in the car will manifest and if the owner is diligent, he will have addressed them. If not, you can rest assured that used car dealerships will take care of such things. In some cases, the wear and tear on certain parts will be irreparable and it is simply not worth the headache. However, there are some cars that are immaculately maintained that can perform as good even after running for 100,000 or even 200,000 kilometers.
Conclusion
So now that you are armed with the right information, you can go out and purchase a car that suits your needs and your budget. Through used car dealerships you will be able to get the best possible price and offer for a used car. What's more, their multi-step inspection process enables you, the buyer, to get a car that is virtually problem-free.
Sun City Motors offers a great range of used cars in Dubai. What's more, our range of used cars in the UAE is the most extensive. You can rest assured you will be able to get the best deals on a pre-owned car in Dubai. Not only that, but you will also get the best after-sales service and our professionals can even help you find the right car. Follow Sun City Motors on Facebook, Twitter, Instagram, and YouTube to learn more!