Used Range Rover Car Maintenance Tips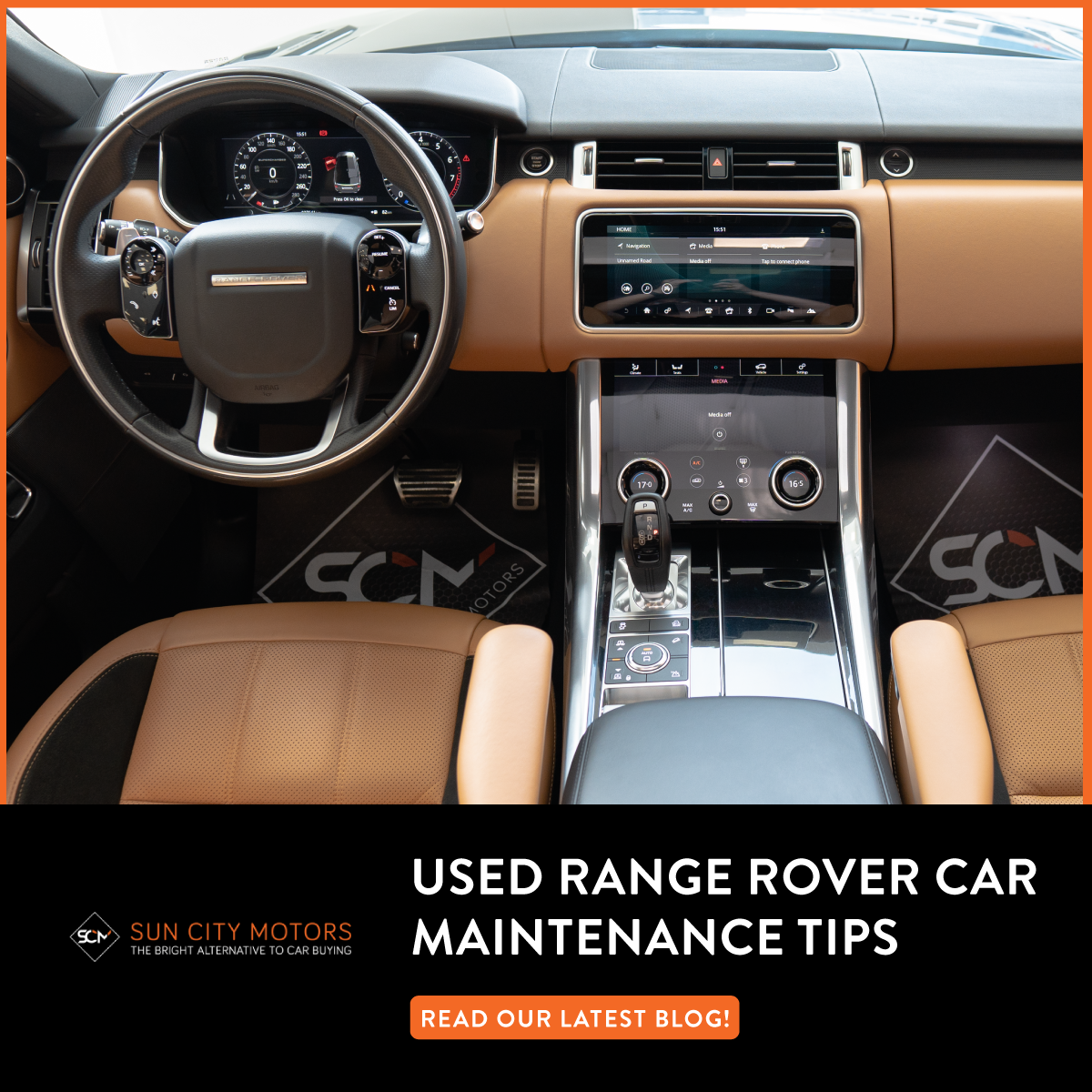 In places like the Middle East where the prices of commodities are extravagant, it makes even more sense to save and buy used cars. What's more, the sheer array of choices at your disposal is higher than anywhere else.
Brands such as Mercedes Benz, BMW, and Range Rover sell their cars at a premium. But through a used car dealership, you can snag them for a huge discount. There's more, you can also pick up a car that is as good as new. Yes, a lot of the used luxury cars on sale in Dubai barely have any mileage on them. But what are the differences? And more importantly, do these cars need a lot of maintenance?
We will answer these and more. This guide is designed to give you a basic breakdown of what it is like to own a used Range Rover.
Used cars vs new cars: Range Rover, what's the difference?
Before we dive into the utility of a Range Rover, it is important to discern the differences between a new car and a used car. A used Range Rover often comes in great condition with minimal wear and tear, low usage, and a guarantee that it will last for decades. We are not kidding!
A Range Rover will last you for decades, but more on that later. A new one simply has more technology embedded inside it. There will also be minor tweaks that make the car slightly better than the older iterations. However, all Range Rovers are pretty great. They are top-notch in performance and safety. They are also extremely luxurious. In fact, they defined the entire luxury SUV Market. Nobody does comfort better than a Range Rover.
The longevity of a Rover
The biggest factor when buying a used Range Rover is longevity. A Range Rover will be in your garage for decades. You can find a lot of older Range Rovers still running like new on the road and the simple reason for their long life is build quality. They are built extraordinarily well. A used Range Rover is extremely practical and with the right maintenance, you will have minimal qualms regarding the ownership.
Do Range Rovers need a lot of maintenance?
In a single word, no. Range Rovers are tough cars. They are by far and out the most well-built SUVs. They are cars that quite literally fit in the Sports Utility Vehicle concept. They embody the luxury aspect fairly well and come with zero compromises. The sheer amount of quality and effort involved in making one is why we recommend this car without any hesitation. Especially if it is a pre-owned Range Rover.
That being said, it is important to remember to use a car carefully. Despite all its ruggedness, it will still undergo wear and tear. It is not immune to it. Therefore, it is important to take it out for service regularly.
A well-maintained car will last you at least twice as much as a car that does not get the care it deserves. It is not easy to own luxury cars, that is why the market itself is niche. However, if you do decide to take the plunge, good maintenance will help it last for years. Good things last when you take care and despite the high maintenance cost, a Range Rover will last you for a fair bit longer than your everyday car.
Is a Range Rover hard to maintain?
Not necessarily. A lot of it depends on the model and the year. Ensure that the used Range Rover in Dubai you have your eye on is reviewed well by consumers. You do not want to make an expensive purchase just to find out that the repairs for this car would be expensive or impossible. Yes, there is also a chance that a used car may have been discontinued by the manufacturer and that parts are hard to come by. That being said you will have to be wary of problems and ensure that you service the car regularly.
It is not a hard car to maintain if you keep using it well and take care of it. The harsher the use, the more the wear and tear. Despite it being an SUV, it is not built to last forever and it will suffer some damage.
Conclusion
We believe our general overview of a Range Rover should have you convinced of its merits. So head on over to our used car dealership. If you happen to be in the city of Dubai, there is no better place than Sun City Motors for used cars. A wide array of cars and an awesome support team are just the starters you get when you purchase a used car from Sun City Motors in Dubai.
Sun City Motors offers a great range of used Range Rover cars in Dubai. What's more, our used Range Rover price in the UAE is the most competitive. You can rest assured you will be able to get the best deals on a pre-owned Range Rover in Dubai. Not only that, but you will also get the best after-sales service and our professionals can even help you find the right car. To learn more, follow Sun City Motors, on Facebook, Twitter, Instagram, and YouTube!