Brand New & Used Audi Dubai Stock
There's no doubt that Audi is one of the finest automakers in the world. In fact, those who own this car are considered elite. However, this car is not only made for the upper class. Thanks to used Audi cars, even the middle class can already have their dream car. It just really takes excellent research and negotiation skills in order to get the best of both worlds in buying this luxury car.
Check out our Audi Dubai, UAE Stock
How to Buy an Audi in Dubai UAE
If you live in Dubai, you are one lucky earthling as this is one of the best cities in the world to buy a pre-owned Audi car. Here, you will get a chance to find wide-ranging models of used Audi Dubai cars that are not only in excellent working condition but are also affordable enough for your pocket. However, to find a pre-owned Audi in Dubai, UAE that will give you the best driving experience, it is first important to find the right car Dubai luxury cars showroom or dealer that will guide you in every step of the buying process. Take note that without the help of an approved luxury car dealer, it would be impossible for you to have a pre-owned Audi in Dubai that will fulfill your driving fantasies.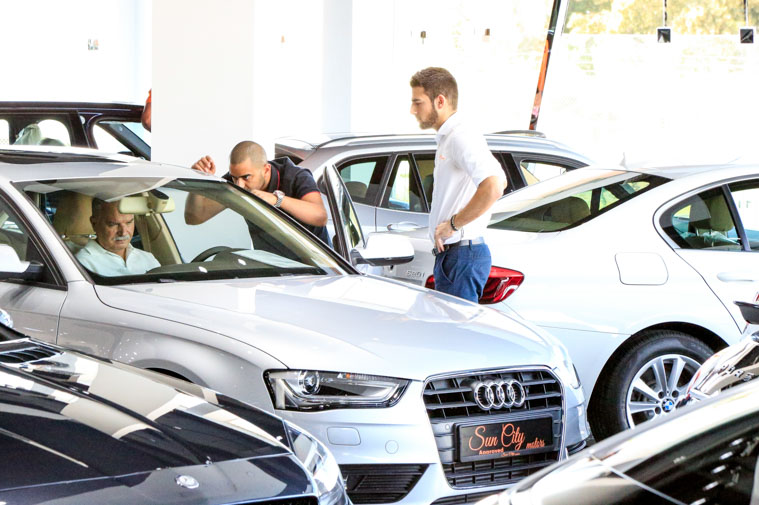 Once you have found a reliable dealer, you will have peace of mind that a used Audi Dubai car has passed a number of stringent test series to guarantee your safety and comfort. It will basically undergo a number of arduous inspections before it reaches you. Moreover, you will get the same facilities and services that buyers have come to expect along with the 'Audi Roadside Assistance and Guarantee'. Hence, the pre-owned Audi in Dubai, UAE is guaranteed to be a sophisticated car boasting state-of-the-art features, as well as excellent quality and finish.
Another good thing about buying a used Audi Dubai car from luxury car dealerships is that it will only be fitted with OE parts built with the highest standards in mind. A reliable dealer will also give you 12 months 'Audi guarantee' that offers help on the roadside, including hotel accommodation and car parking.
Are you looking for Audi for sale in Dubai that is approved and has passed the highest safety and inspection standards? Here at Sun City Motors, we offer the widest range of models that you can choose from.