Things You Need to Know About Selling a Car in the UAE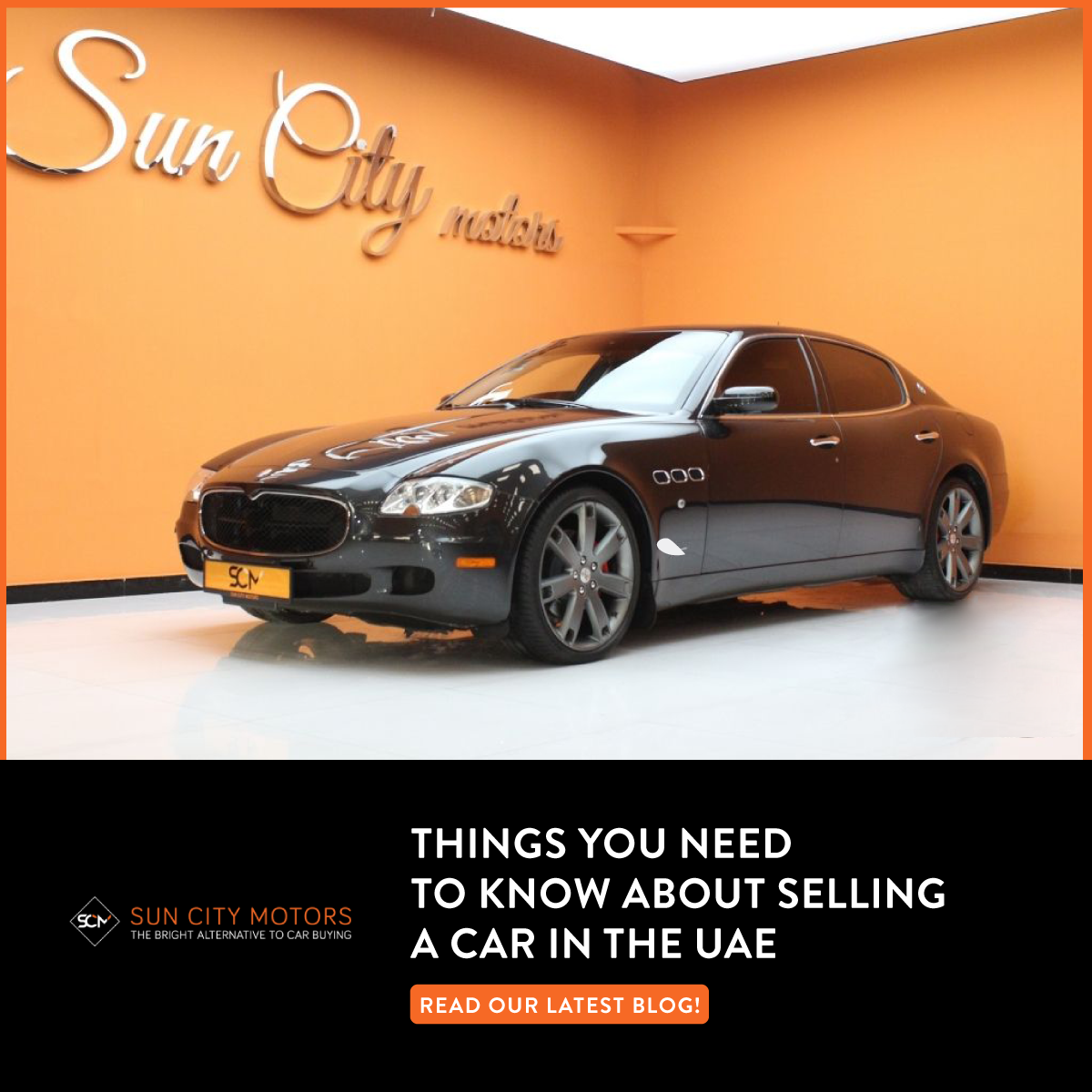 When a car gets old, two things happen to it. One is that it feels undesired and hence degrades day by day. The second phenomenon is that the owner feels that its value reduces as the time passes. However, the issue here is that neither of these statements should be true. If we take care of things, they last; and in general, things such as cars can be a lasting valuable asset if assessed correctly.
For those of you looking to sell your car in UAE, this article is made for you. The idea behind selling a car seems tedious and you do not even know how much it will be worth! The questions are many and will keep troubling you, until you figure out the answers. This article aims to help you understand your role as a seller, the highly lucrative market, ways to get the best value out of your car, and where you can sell it.
What should you do as an owner?
First things first, you should find out the value of your car. No matter how old or new, the value of your car will surprise you. In most cases, it will be lower than what you expect. However, in certain cases, such as that of a used luxury car, it could be far higher than what you are thinking of. When you want to sell your car in UAE, first scour the web for resources. Here you will find various details about that the car you want to sell.
Everything from the demand, to the spare parts, to the actual cost in the market is public knowledge. Using these numbers as the barometer, you can then asses the value of your car and then try to appraise it. The key here is that your car should be in a decent condition, only then can you increase its value. Remember that there are many old cars for sale in Dubai and if your car does not stand out or is in bad shape, it will not be perceived well by everyone else.
What do you need to know about the market?
What should you know about the market? Well, for starters, it is thriving. The used car market in Dubai is at its best right at this moment. The past few years have been a good catalyst for the market. The pandemic combined with a global chip shortage have helped people rush into the used car market. The significantly lower cost of a used car, compared to that of a new one has helped the market thrive. So much so, that the price of used cars is now increasing!
Yes, when you go to sell your car in UAE chances are the value of the said car is now higher than it was before. This is what you need to know about the market. Not only that, if your car is a particular model that the people are after, you can have multiple potential buyers for it. If you want to sell used car in Dubai, there is no better time than now.
A few ways to get the best out of your used car
The best way to extract value out of a used car is to keep it in tip top shape. Clean it, repair it, and ensure that it runs smoothly. Check through every nook and cranny to find out any problems that your car is facing. The prospective owners should not feel any burden or bear the brunt of problems. Not only that, a car with any kind of issue, even a minor one can be seen as a liability.
When you want to sell your car in UAE taking care of all these things are important. Another thing of note is the fact that you need to ensure that all documentation for your car is in place. Often times, a lot of old cars for sale in Dubai do not have complete documentation. For this reason alone, the car's value is shockingly low. Make sure that all the right papers are there.
Where can you sell a used car?
Where can you sell your car in UAE? The easiest answer is a used car dealership. These places often want to keep a good stock of cars and if you offer them one that is in good shape and in good demand, you will get a good deal. What's more, your precious vehicle will also get a new owner that will treat the car well. Places such as Sun City Motors are the ideal used car dealerships to visit when trying to sell your used car. They will offer professional assistance and are guaranteed to give you a rate better than what you can see in the market. To learn more, follow Sun City Motors on Facebook, Instagram, YouTube, and Twitter.