The Complete Guide to Luxury Car Service and Maintenance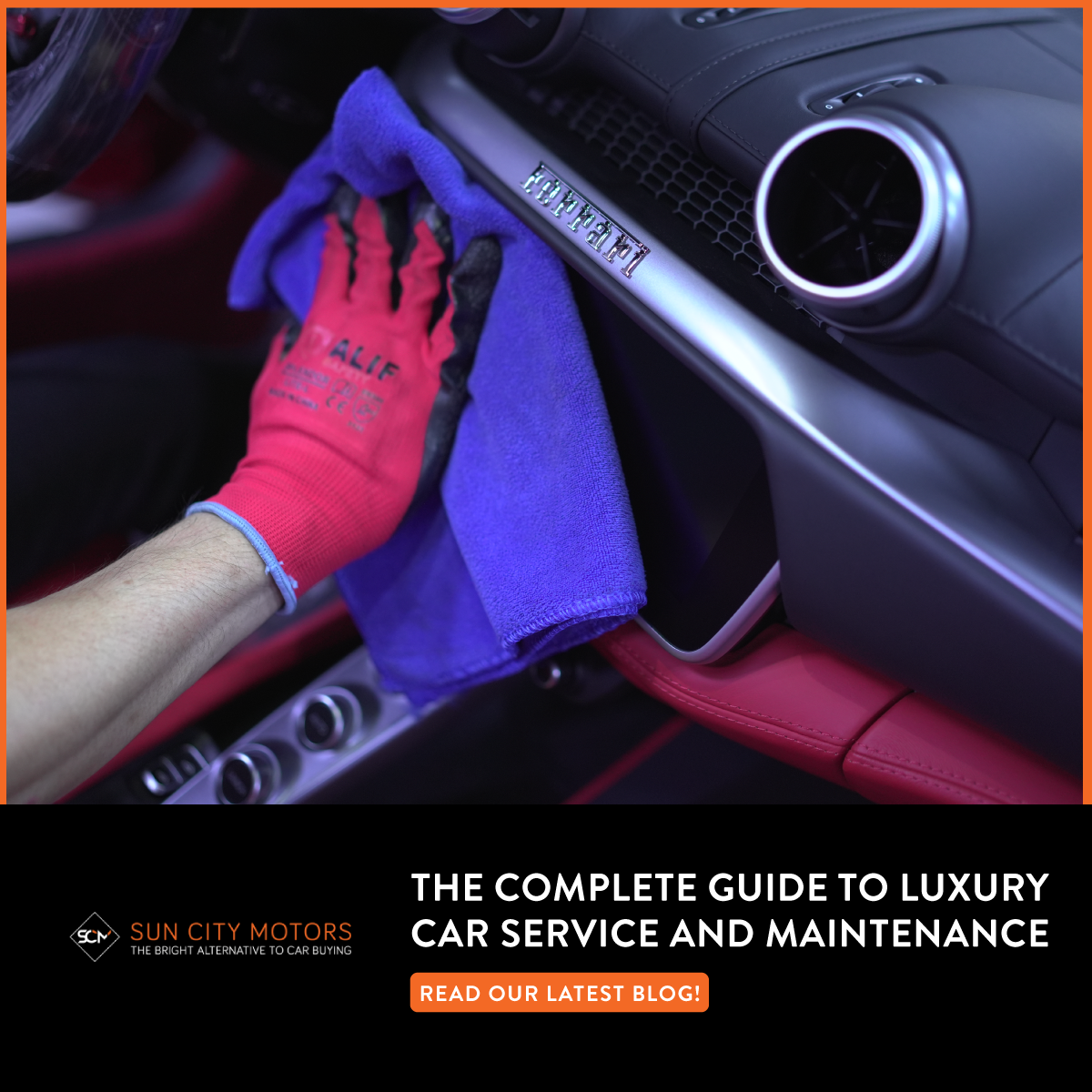 If you are looking to purchase a vehicle, there is no better time than now. Especially if you are in the market for used cars. The number of cars on the lots is increasing by the minute and you can catch a superb deal just by locking up on a used luxury car. The sheer number of used car dealerships in the market will give you an array of options.
There is no place like the UAE and especially Dubai. If you want a luxury car in Dubai, purchasing them as pre-owned commodities might save you a world of trouble. From paperwork to depreciation, there is a lot you do not need to worry about.
There are hundreds of pre-owned luxury cars for sale across dealerships in Dubai. The biggest surprise is that these are affordable used luxury cars. Yes, you read that right, used and affordable luxury cars.
But aren't they expensive to keep? What about costs? What about maintenance? All of that and more will be answered in this guide.
What routine maintenance is required for a car?
Firstly, the most basic kind of maintenance requires you to keep your car clean. A clean, well-maintained and organized car can make your driving experience even more pleasurable. Secondly, if you want to keep your car in good shape, you need to take it to a reputed service center for maintenance. They know the ins and outs of a used car.
So, do you require routine maintenance for a car? Well, not exactly. It is simply advisable to get it done routinely so that you can prolong the life of your car. Whether your car is new or used, the same principle applies. Another benefit of maintaining luxury cars in Dubai? It is virtually indistinguishable from the rest of the new cars. Your vehicle will look and drive as if it belongs on the roads.
What sort of routine maintenance can you do to your car? Check the engine oil, the brakes, the tire pressure, and alignment, and take it to service every few months. Once every 3-6 months is ideal.
Differences between a regular car and a luxury car
So, you might be in the market for a luxury car, used or new, and are confused about the merits. Well for starters, luxury cars help you enter the upper echelons of society. Secondly, as they are far more expensive, they also cost more to maintain.
One of the most important things to note is the type of fuel you should put in such a car. High octane fuel yields the best results. You also cannot take them to a regular mechanic. Highly specialized tools and equipment are required to service these luxury cars in Dubai. Hence it is advisable to take them only to authorized or trusted service centers. Also, ensure that you service the car frequently.
How much does it cost to service a luxury car?
Speaking of servicing, luxury car ownership comes with a big caveat. You need to ensure that you have the pockets for it. The problem is maintenance. Unlike your everyday car, luxury cars are expensive to maintain. Parts are often imported, the servicing required can only be done by experts, and the quality is immensely higher than any affordable car.
You can see plenty of luxury cars in Dubai because the income level is also sufficiently high. While you might be able to finance or perhaps even directly buy a used car, you will not be able to maintain it unless your pockets are deep.
How do you maintain a luxury car?
Well, that part is fairly simple, the sheer abundance of luxury cars on the streets of Dubai means that you can find a lot of mechanics, dealerships, and showrooms that specialize in car servicing.
Usually, when you purchase affordable used luxury cars it is advisable to go with a reputed dealership. They know the ins and outs of the car as they would have sold similar models, and will have the knowledge and access to the best service centers and professional mechanics suited for each brand who are much more adept at fixing specific issues.
How are maintenance of used cars different?
The primary difference lies in the fact that they have undergone wear and tear. Therefore, you do not know what the limitations of the car are. Each used car is drastically different from another. It is important for you to evaluate the kind of condition your car is in. More importantly, you should also make sure your car dealer is verified. There are thousands of luxury cars in Dubai, so do not make the mistake of buying one that is not sold by a reputed business.
When you look up a pre-owned luxury car for sale, always check if the dealership offers genuine parts and services. Used cars also require a lot of care. Another big difference is the price. Used cars are cheaper. Maintenance is not.
Rule of thumb, if you find an issue or feel a problem, get it fixed asap.
Conclusion
The key here is simple, drive your car and maintain it. That is the key to longevity. Moreover, it is also important to know that regular maintenance can save you a lot of money over time. Things last when you take care and this statement is true for used cars too!
When you visit Sun City Motors, our experts will ensure that you find the car that fits your budget and style. What's more, we will give you a breakdown of how to keep your car in tip-top shape. At Sun City Motors, we offer a great range of used cars in Dubai and you can rest assured you will be able to get the best deals on a luxury pre-owned car in Dubai. Not only that, but you will also get the best after-sales service. To learn more, follow Sun City Motors, on Facebook, Twitter, Instagram, and YouTube!