The Best Way to Sell Your Used Car in the UAE at a Great Price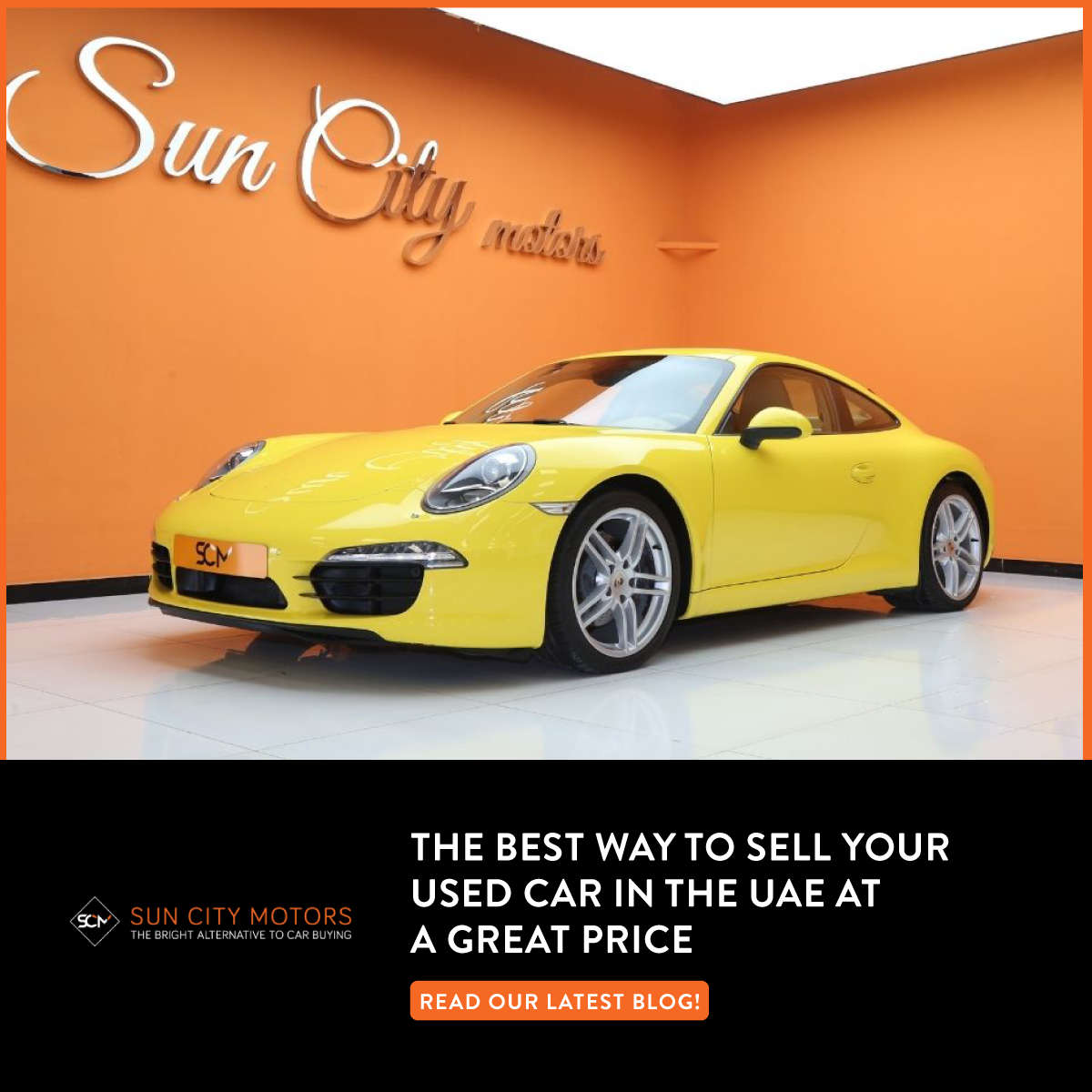 As we are still braving the pandemic, the need for transportation will increase, and with prices of commodities soaring through the sky, you could fetch yourself a handsome deal for your used car. New car prices in Dubai are high these days and even the rich think twice before buying. Yes, in fact, used cars have gained rapid prominence among the hearts and minds of buyers.
A used car is a great alternative for a lot of people. For sellers, the time is ripe to sell, that is if your car is in good condition. There are a few other things you need to keep in mind; however, the car's condition is important. In a market that has thousands of cars for sale, if yours is in bad shape, it simply won't sell.
The market for used cars
The market is enormous. Dubai is a place where people dispose of money freely, and as a result, a lot of cars get brought and sold in the used lots. The rising demand for used cars has opened up more opportunities for people to sell their old cars. The see-saw movement of car prices in Dubai has allowed people to sell their cars at a sum higher than the actual value of the car!
The irregularity of the market allows people to sell for a profit almost. If you wish to sell your car in the UAE now would be the right time. But hurry, the window might be short.
Where should you sell it?
Places such as used car markets, actual markets that exist on the outskirts of cities like Dubai and Abu Dhabi, are akin to flea markets. The buyers will not give you a good deal for your car. So, unless your car is very old and almost obsolete, there is no point going there.
You will get the best value when you visit car showrooms, manufacturer showrooms, to be precise. As long as your car is less than 3-4 years old, you should get a great deal for it. Albeit they will factor in depreciation and your car must be in great shape. They are also aware of the car prices in Dubai and thus want to get maximum value for the cars they sell as pre-owned.
But perhaps the best place to look at when you are putting up old cars for sale in Dubai is used car dealerships. They have tons of experience with car sales in the region and will happily take in all kinds of cars. They will also be able to offer you a good deal for your car, mostly better than the ones you would get from anywhere else.
Who should you sell it to?
If you directly want to sell it to a prospective buyer, you can put up ads online or on classifieds. However, the transfer process could get lengthy. Moreover, there is a chance that the negotiations will stretch on longer than you could have imagined.
All the caveats of trying to directly sell your car in the UAE means that you will end up wasting tremendous amounts of time. Instead, a used car dealership is a better avenue. Through them, you can get the best price and assurance that your car will be taken care of.
Conclusion
The evidence is strong enough for you to consider selling your car. No matter who you go to, you hold the leverage of negotiation. As car prices in Dubai will continue to soar, you are in a good spot if you wish to sell it. If you want to truly ascertain the true value of your car, take a look at the list of old cars for sale in Dubai. As long as you keep your car in tip-top condition, you will be able to get maximum value out of it. Through used car dealerships such as Sun City Motors, you can get a professional assessment of the condition of your car and get the highest possible market value. Moreover, you can rest assured that your car will find its rightful owner. Follow Sun City Motors on social channels like Facebook, Twitter, Instagram, and YouTube to stay updated on the latest deals.