The Best Luxury Cars to Buy in Dubai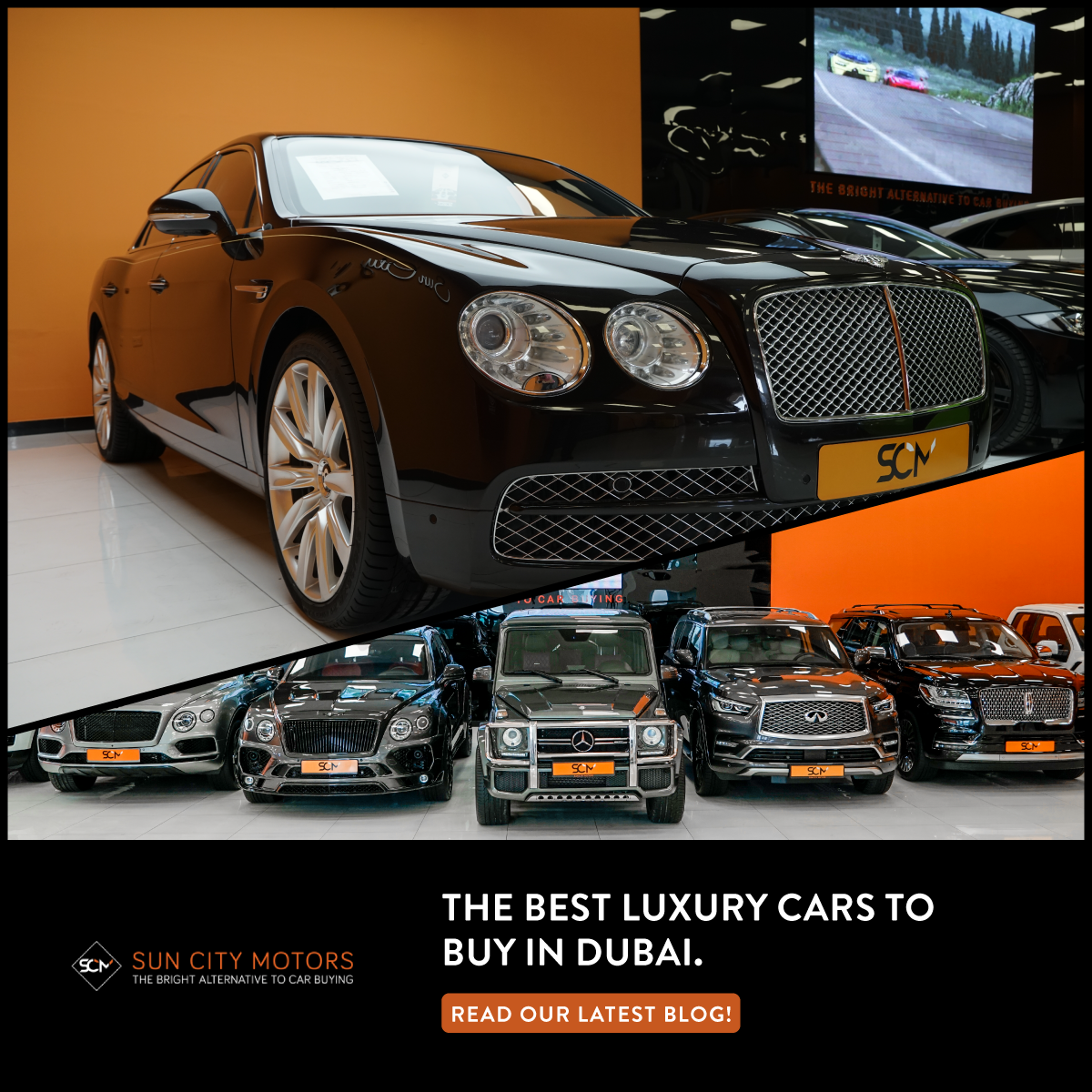 The car market is always ever-evolving and fast-growing. Every year there are hundreds and thousands of new models on the streets. You can take any new car and find that it is filled with gizmo and tech that feel futuristic. The differences between new cars and old cars, however, have only been narrowing down over the last few years. Between the last decade and this one, you will find that even the earlier cars have similar technology to the ones from just a year or so ago.
This distinction is even more blurry when it comes to luxury cars. Luxury options seldom change as items such as wooden furnishing and leather upholstery are rarely ever modified. There are always some additions to luxury cars, however, the changes are often minor. There is a reason for the existence of used luxury cars in Dubai. There is an inherent demand for these cars even in the used state. You can find tons of cars in Dubai that are in superb condition.
When it comes to choosing the kind of car you want, chances are you will be spoiled for choice. You will find that there are hundreds of offerings, even in the used car market. So how do you choose great used luxury cars in Dubai? Through this guide of course! We have curated this guide to give you a good overview on luxury brands and what buying used cars from the said brands mean for you. So, without further wait, let's proceed!
Brands on display
The first question that you need to answer is how much you are ready to splurge for a used car. The used car market is akin to a gold mine, know what you are looking for? Then you will find a great deal. There are all kinds of brands on display when it comes to buying used cars in Dubai. However, through our years of experience and understanding we believe that the following luxury cars in Dubai are the ones you should focus on.
BMW
BMWs are a well-known brand worldwide. They are reliable, built in a solid manner, and come with the latest features. These cars are also timeless when it comes to design. A single glance at a BMW on the road and you will be blown away by its boldness. BMWs are muscular looking cars that come with high-end features. You will find a luxurious and spacious interior filled with gadgets to make your journey comfortable.
The market for BMW used car in Dubai is rife with propositions. You can find tons of cars in our Dubai showroom. The reason why is because this brand has been around for longer than most. You will be able to replace parts and get the car serviced fairly easily. If you are scouting for a rarer and particular model, chances are you will find it in Dubai more than any other place in the world. The rich expats and citizens often dispose-off some of the best vehicles after use. For buyers, that's all the better news. You can easily find some of the best BMWs in the world in a used car lot in Dubai! You will also be able to find cars in a practically new state as well.
Mercedes Benz
The quality of a Mercedes Benz car is something that has been talked about and widely agreed upon by almost everyone across the globe. There is a good reason why the world's most popular limousines are Mercedes Benz cars. They provide ample leg room and space along with the highest quality of interiors in a car. Their trident logo that sits flush on the grille along with the swooping hood design also does just enough to draw the right kind of attention on the road. You can seldom go wrong with Mercedes used cars Dubai.
From the classic E-class to the uber luxurious S-class, Mercedes Benz offers all kinds of options. You can also find the more expensive G wagon and the GL class SUV as used cars! The main reason why people choose a Mercedes Benz is down to the fact that their cars offer a class and sophistication that very few brands do. Despite their immense popularity, we can still see that Mercedes Benz cars are still head turners. You are immediately drawn to it and purchasing a used Mercedes Benz in Dubai might just be a great idea.
Land Rover
The car brands that defined an entire segment, the Land Rover and Range Rover come from the same company. They were the first to introduce the concept of a luxury SUV, a segment that happens to be most popular one in the world. Virtually every brand across the planet has their own definition of a luxury SUV, yet nothing can be more iconic than a Rover. The SUV brand makes some of the most robust cars all the while keeping the standards of luxury high. There are plenty of Land Rover Dubai and you will be able to find cars from every generation.
The used Range Rover in Dubai can be found in variety of conditions. The quality of the car along with its prominence means that you will be able to run a used car for years without having to worry about servicing or parts issues. What's more you will be able to find the exact trim of car in pristine condition, all the while bearing the price tag of a used car. From the Discovery to the Velar, you can snag a used Land Rover or Range Rover at a bargain!
Affordable luxury cars
While all luxury cars Dubai feel like they belong to the same class of car makers, you must not forget that mass manufacturing brands such as Ford and Jeep make some of the best cars that money can buy. Their cars come with a reliability factor that is second to none and the costs are simply too good when you compare it to other cars in Dubai.
Ford
The American car brand might not be the first thing that people think of when they hear the word luxury car, however, their cars are still superb pieces of machinery. You can easily get access to a quality used Ford for an absolute steal! They have a range of cars that tip-toe between the luxury and affordable segment. These cars come with plush leather interiors and can be found in great condition. The market for Ford used car Dubai is surprisingly good. A luxurious, high-end used Ford can be a great bargain.
Jeep
Jeep makes cars that are robust and can handle the heat of the desert for decades. Their four-wheel drive system makes them convenient to drive and comfort is simply unmatched. Despite it not firmly sitting in the luxury car brand category, a majority of their offerings are luxurious in more ways than one. You will get plenty of space, best-in-class features, great interiors, and a ride quality that will make you rethink your definition of an SUV. Speak to our Jeep Dubai dealer and they will affirm your choice. You can get a great number of deals on used Jeep cars across Dubai.
Conclusion
You can easily find a great deal on luxury cars in Dubai at Sun City Motors as there is no place better than Dubai for used cars. Take a look at our exclusive showrooms for cars in Dubai and chances are you will see luxury brands more than mass manufactured cars. For the latest news, offers and updates, visit our website and follow Sun City Motors on Facebook, Instagram, Twitter, LinkedIn, and YouTube.