The Audi A4 line up gets a new look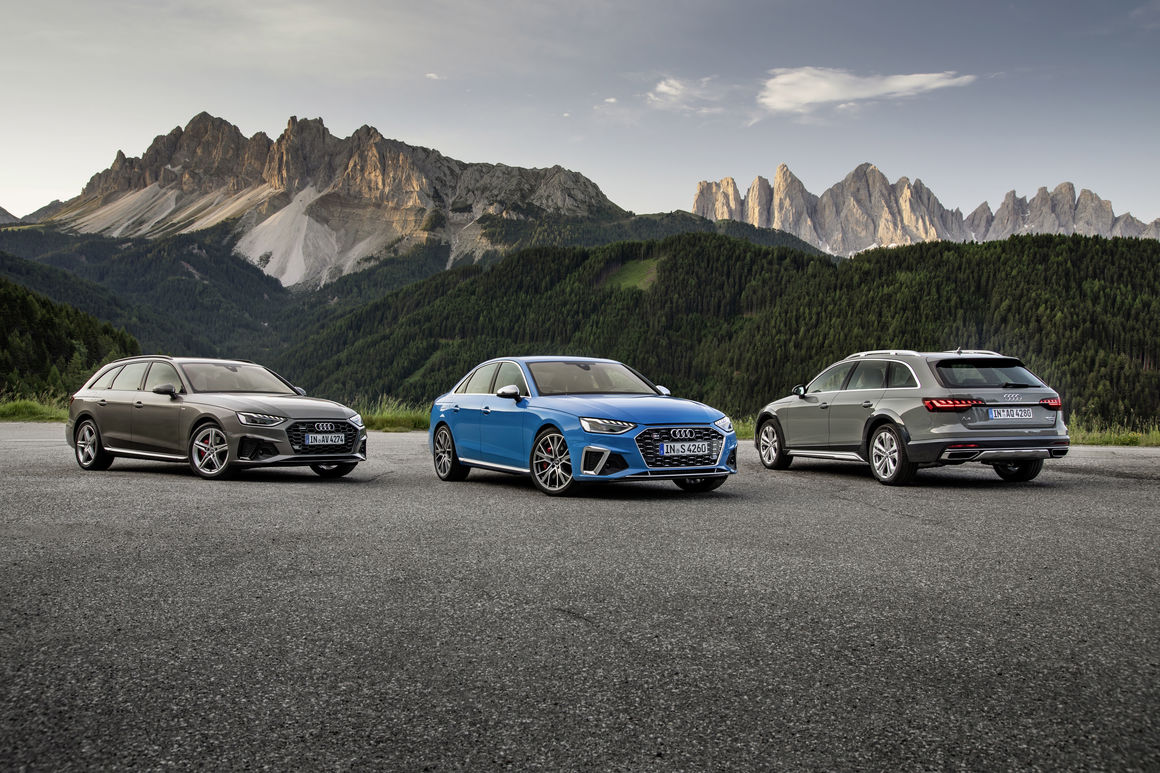 The A4 represents the very core of Audi, the brand has made the successful midsize model even more concise, controlled and sportier. The exterior of the model has been shaped by the brands' new design language, while the interior offers the large MMI touch display that provides an operating experience customer would be familiar with from their smartphone.
Many of the engine variants now come with mild hybrid systems (MHEV) which is beneficial in terms of efficiency and comfort from the broad-based electrification. The same applies for the Audi S4 TDI that gives a combined fuel consumption of 6.2-6.3 L/100 km housing a V6 TDI under the hood for the first time, with a 48-volt main on-board electrical system and an electric powered compressor that lends its hefty acceleration even more spontaneity. The combination of power, torque and efficiency makes it unique in its segment.
Customers have the choice between two adaptive suspension the standard setup and the sport suspension.
With the line up having an even more dynamic basic setup, it underscores the sporty character while maintaining comfort.
Source: http://bit.ly/NewA4Audi