The 2023 Porsche Cayenne: Redesigned, Re-engineered, and Ready to Impress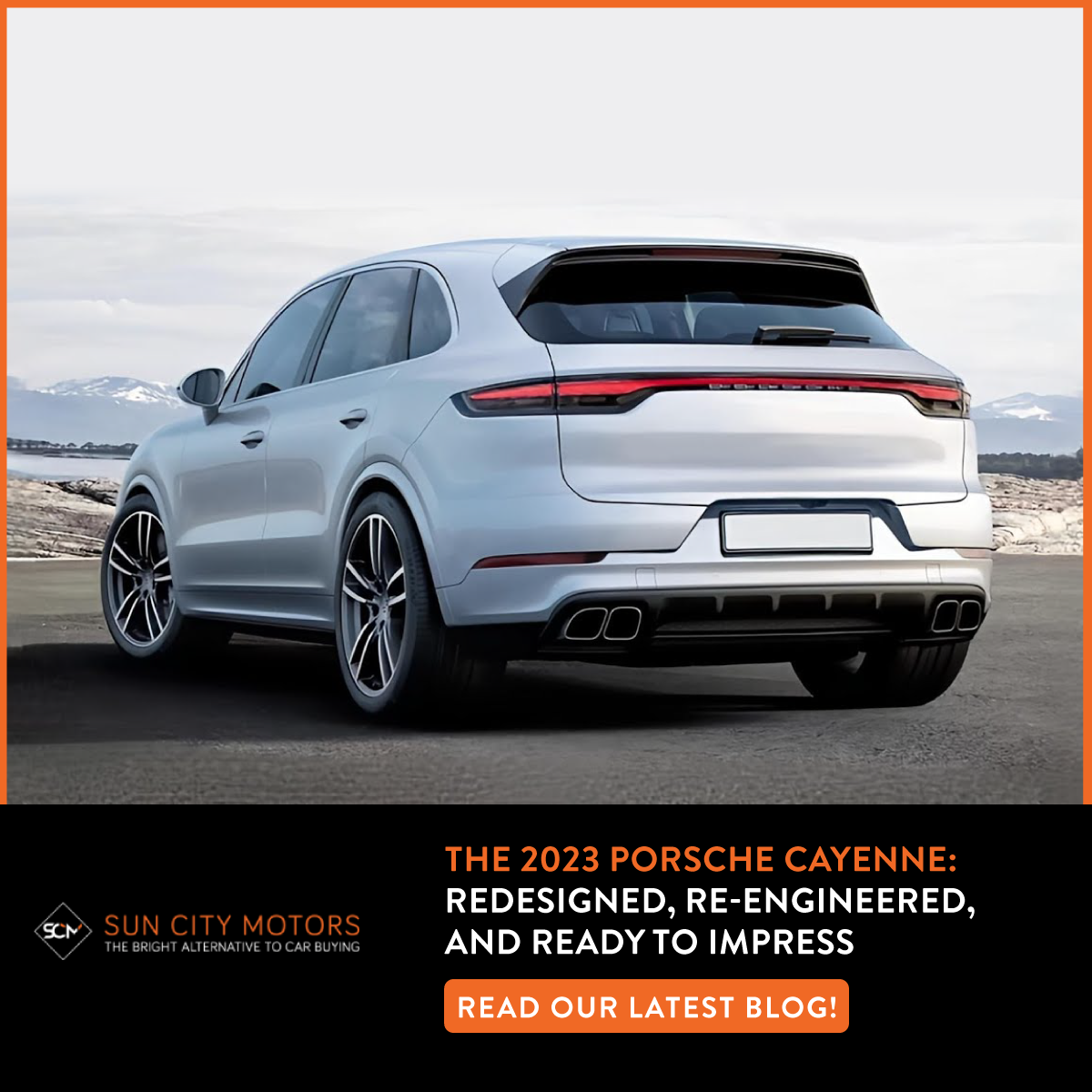 The 2023 Porsche Cayenne is here and it brings with it a whole new level of power and sophistication to the table. This luxury vehicle boasts a sleek design and a powerful engine that is sure to impress even the most discerning car enthusiast. From dynamic handling to advanced technologies, the 2023 Porsche Cayenne is a masterpiece of modern engineering that will leave you breathless. This is the third iteration of Porsche's luxury SUV, and with a comprehensive facelift and some seriously impressive new features, this is one SUV that you do not want to miss. So buckle up, and let's take a closer look at what makes the 2023 Porsche Cayenne one of the most anticipated vehicles of the year.
Aesthetics: Refreshed Styling and Attention to Detail
Let's start with the aesthetics. At first glance, the new Cayenne looks pretty similar to its predecessor, but don't be fooled – there are plenty of subtle changes that give it a fresh and modern look. Up front, you'll notice new wings, a new bonnet, and updated Matrix LED headlights that really pop. The bumper has also been given a more aggressive look, with larger air intakes that are more square than before.
Around the back, there are some new 3D-effect taillights and a redesigned lower bumper. And let's not forget about those quad tailpipes – talk about a statement piece. If you opt for the Coupe model, you'll also get a subtle ducktail spoiler on the tailgate. All in all, the Cayenne is one SUV that demands attention.
Performance: Powerful Engines and Eco-Friendly Options
Now let's talk about what's under the hood. The entry-level model comes with a 3.0-liter turbocharged V6 engine that puts out an impressive 353 hp and 500 Nm of torque – that's 13 hp and 50 Nm more than the outgoing model. But if you really want to turn heads, you'll want to upgrade to the Cayenne S, which comes with a 4.0-liter twin-turbo V8 engine that pumps out a whopping 474 hp and 600 Nm of torque. This high-performance machine can go from 0 to 100 kph in just 4.7 seconds, which puts it right up there with the BMW X7 M60i.
And in case you are looking for an eco-friendly option, the Cayenne E-Hybrid is the way to go. Apart from the same 3.0-liter turbocharged V6 that comes in the entry-level model, the Cayenne E-Hybrid has an electric motor that produces a combined output of 470 hp. And get this – it can now do 90 kilometers on electric power alone, which is more than double the range of the outgoing model. That's seriously impressive.
Interior: Complete Makeover and Cool New Technology
But what about the interior, you ask? Well, let me tell you, Porsche has really outdone themselves this time. The Cayenne has been given a complete interior makeover, with a new dashboard design and some seriously cool new technology. For starters, you get the same steering wheel as the Porsche 911 sports car – how cool is that? And behind it, you'll find a brand new curved 12.3-inch digital driver's display that does away with the analogue rev counter in the middle. It looks pretty similar to the one found in the Porsche Taycan, which is no bad thing.
Moving the gear selector to the dashboard, just like in the Taycan, has freed up space in the centre console for some additional storage, including a wireless phone charging pad, as well as a new set of climate control switches. Speaking of climate control, the Cayenne has a clever air quality system that can use navigation data to tell when you're approaching a tunnel and switch the air conditioning to recirculate. And there's even a dust sensor to help keep allergens out. How's that for attention to detail?
The infotainment system in the new Cayenne features a 12.3-inch touchscreen that includes integration for apps like Spotify, Apple Music, as well as Apple CarPlay and Android Auto. And if that's not enough, you can opt for the Porsche Rear Seat Entertainment system, which includes two high-resolution 10.0-inch touchscreens mounted on the back of the front seats, which is perfect for keeping your passengers entertained on long journeys.
Safety: Driver Assistance Systems and Night Vision Assist
The Cayenne comes with a host of driver assistance systems, including adaptive cruise control, lane departure warning, and Porsche's new Night Vision Assist. This uses an infrared camera to detect pedestrians and animals up to 300 metres ahead, which can help you avoid accidents in low-light conditions. And if you're worried about parking, don't be – the Cayenne has a 360-degree camera system that gives you a bird's-eye view of your surroundings.
Handling: Adaptive Suspension and Active Anti-Roll Bars
The Cayenne's performance is further enhanced by the inclusion of Porsche's new eight-speed automatic transmission. This gearbox provides smooth and responsive shifts, ensuring that the engine's power is always delivered to the wheels efficiently.
On the road, the new Porsche Cayenne is an absolute pleasure to drive. The steering is precise and communicative, while the adaptive suspension provides a comfortable ride without sacrificing handling. A notable feature of the new Porsche Cayenne is the addition of a 48-volt electrical system, which is used to power the car's active anti-roll bars. This system helps to reduce body lean in corners, providing better handling and a more enjoyable driving experience
The car's brakes are powerful and reassuring, giving the driver plenty of confidence when it comes to stopping quickly and safely.
Conclusion: An Impressive Vehicle Worth the Wait
Overall, the new Porsche Cayenne is an impressive vehicle. With its refreshed styling, advanced technology, and improved performance, it's a worthy successor to the outgoing model. Whether you're looking for a luxury SUV that can handle any road conditions, or a high-performance vehicle that can satisfy your need for speed, the Porsche Cayenne is definitely worth considering. So, if you're in the market for a new luxury SUV, make sure to check out the 2023 Porsche Cayenne.
No doubt, the new Porsche Cayenne is definitely a standout, with its sleek design and state-of-the-art technology. But if you're on a budget, there are also great pre-owned Porsche vehicles for sale in Dubai. You can explore a wide range of Dubai luxury cars for sale at Sun City Motors, including pre-owned Porsche models at competitive prices. So, if you're in the market for a luxury car, consider Sun City Motors for a great selection of pre-owned Porsche, including the Cayenne. Whether you're checking for Porsche prices in Dubai or looking for a pre-owned Porsche in Dubai, Sun City Motors is the right place to find the perfect vehicle for you.