The 2021 Jaguar F-Type Will Be Getting A Major Facelift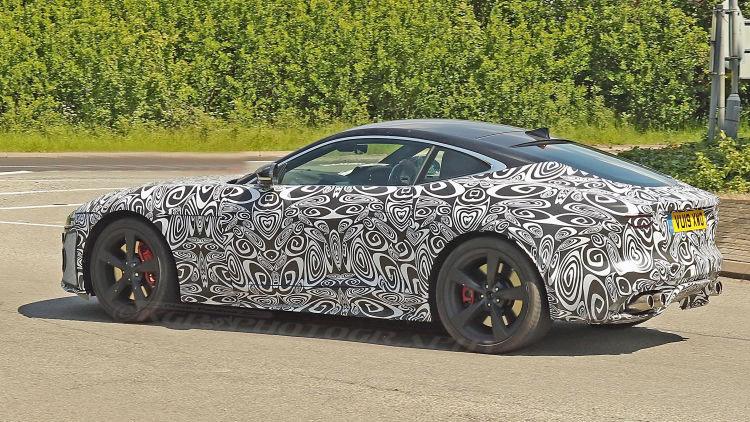 The Jaguar F-Type had entered its seventh model year with only minor changes, it comes as no surprise that Jaguar has been working on a more significant update of the F-Type. As per the shots that were taken during the test runs of the vehicle, the 2021 model will be getting a serious nose job, interestingly it also still appears to be closely related to the current model.
The front witnesses a major change in the headlight design. In comparison to the current vertical, swept back design, the new one houses a low horizontal set of lights. These lights are more similar to Jaguar's more practical line up such as the XE, XJ, and F-Pace.
The complete mid-section of the new F-Type carries the same design over from the current model, which seems to kill the rumor of an expected 2+2 F-Type. The tail end is also similar to the current model as well, but the Jaguar E-Type round extensions have been removed from the taillights.
Since the new F-Type looks to be mostly a style revamp, we expect most of the powertrain line up to carry forward as well. This means, the turbocharged four-cylinder entry-level models and a V8 for the top line car enthusiast looking for that extra power. We may not see the supercharged V6, which would be most likely replaced with Jaguar-Land Rover's new turbocharged inline-6. The inline-6 is derived from the four-cylinder already in use, so it should fit the car relatively easily.
Source: http://bit.ly/2021JF-type