Sun City Motors Offers Widest Selection of BMW Models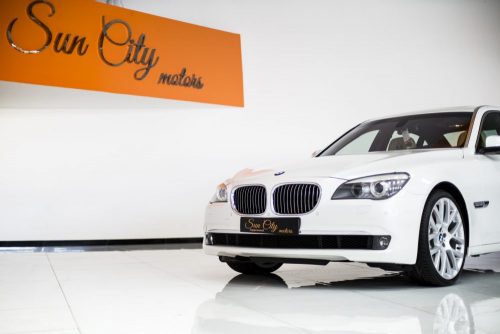 Sun City Motors, one of the leading and most trusted car dealerships in Dubai, is proud to offer its wide selection of new and pre-owned BMW models. Its showroom, located in one of the region's most strategic locations, provides customers with a variety of the German brand's models ranging from convertibles, to sedans, coup's, and SUVs.
Setting the dealership apart from others is the quality and competitive prices of its products. Before any car is displayed at its showroom floors, it is thoroughly checked and approved by either of its partner companies, Elite Motors Services or Premier Car Care. In addition, it is also affiliated with reputable banks in the region such as Emirates NBD, Dubai Islamic Bank, HSBC Bank, Noor Bank, Abu Dhabi Islamic Bank, Standard Chartered Bank, Commercial Bank International, Emirates Islamic Bank, RAK Bank, and Arab Bank. Hence, buyers have a chance to own their dream car by taking advantage of flexible finance options.
Sun City Motors also takes pride in its outstanding customer service, making car buying or selling as well as trade-ins a stress-free experience. With a team of friendly, knowledgeable and multicultural staff who give honest and truthful advice, car buyers can rest assured to make an inf
ormed buying decision. They also do not need to worry about the legwork and paperwork entailed in the process as everything is handled by the sales team.
Offering a complete list of services, Sun City Motors guarantees value for money and a smooth car shopping experience. With new BMW UAE models added regularly in their stock, buyers can choose the one that best suits their preferences, lifestyle, and budget.
###
Sun City Motors is one of the most favorite car dealerships among locals and expatriates in Dubai due to the great BMW Dubai deals it offers. For more information about our services, call +971 4 321 8655. Meanwhile, to view the latest BMW models we have in stock and to keep abreast with the BMW latest news in Dubai, visit our website at https://suncitymotors.net.