Setting a New Standard: The Design & Aesthetics of the 2024 Range Rover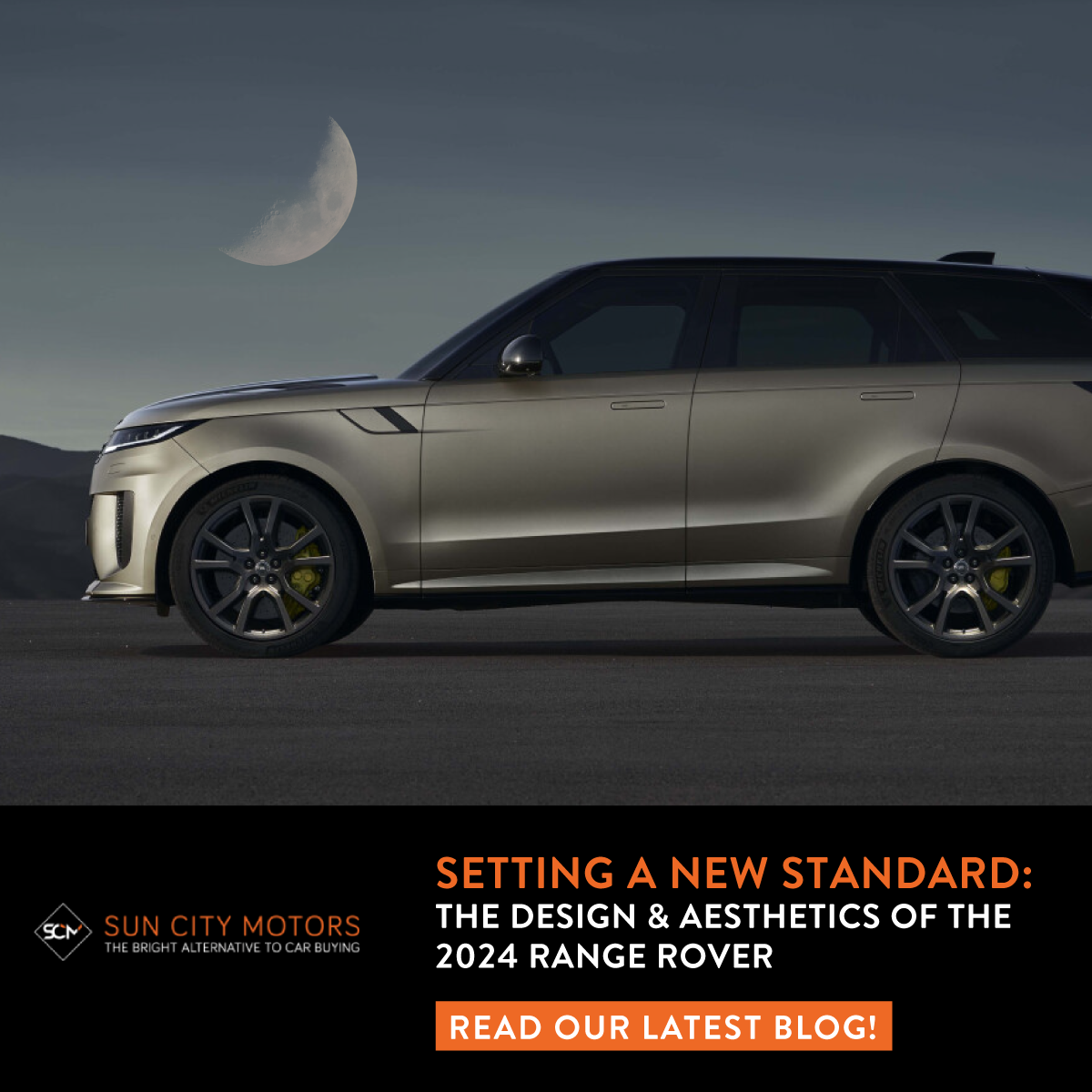 The 2024 Range Rover is here to redefine luxury and set a new standard in off-road SUVs. With its distinct design and captivating aesthetics, this vehicle exudes elegance and sophistication from every angle. The Range Rover's iconic silhouette remains, but it has been enhanced with subtle refinements that give it a fresh and modern look.
The front fascia features a bold and muscular grille, complemented by sleek LED headlights that add a touch of aggression. The aerodynamic lines flow effortlessly along the sides, accentuating the vehicle's powerful stance. At the rear, stylish LED taillights and a subtle spoiler complete the overall design, leaving a lasting impression on all who behold it.
Luxury Elevated: Exploring the Interior Features of the 2024 Range Rover
Step inside the 2024 Range Rover, and you'll be greeted by a world of luxury and opulence. The interior showcases impeccable craftsmanship and attention to detail, creating an environment that is both refined and comfortable. Premium leather upholstery, exquisite wood veneers, and brushed metal accents adorn the cabin, creating an atmosphere of timeless elegance.
The Range Rover offers a host of cutting-edge technologies to enhance the driving experience. An intuitive infotainment system, complete with a large touchscreen display, provides seamless connectivity and access to a range of entertainment options. Advanced driver-assistance features ensure safety and convenience on every journey, making the 2024 Range Rover a true haven of comfort and innovation.
Power and Performance: Engine Choices for the 2024 Range Rover
Under the hood, the 2024 Range Rover offers a range of powerful engine choices that deliver exceptional performance and exhilarating driving dynamics. From the moment you press the start button, you can feel the raw power waiting to be unleashed. Whether you opt for the V6 or V8 engine, you can expect an exhilarating driving experience with impressive acceleration and seamless power delivery.
The Range Rover also features advanced suspension systems and intelligent all-wheel drive technology, allowing it to conquer any terrain with ease. Whet
her you're navigating through rugged landscapes or cruising on the highway, the Range Rover's exceptional handling and stability ensure a smooth and confident ride.
Unleashing the Beast: Driving Dynamics and Off-Road Prowess of the 2024 Range Rover
The 2024 Range Rover is not only a symbol of luxury but also a true off-road champion. With its advanced off-road capabilities, this SUV is ready to tackle any terrain with confidence and ease. Equipped with state-of-the-art systems like Terrain Response, Electronic Air Suspension, and All-Terrain Progress Control, the Range Rover can effortlessly conquer challenging landscapes and navigate through treacherous conditions.
Whether you're traversing muddy trails, crossing rocky terrains, or fording water obstacles, the Range Rover's exceptional ground clearance and advanced traction control systems provide unrivaled off-road performance. It's a vehicle that empowers you to explore new horizons and take on adventures that were once deemed impossible.
Teasing the Future: The Highly Advanced 2024 Range Rover Sport SV
As we look to the future, Land Rover is teasing us with the highly advanced 2024 Range Rover Sport SV. This variant promises to push the boundaries even further, incorporating the latest technologies and innovations to deliver an unparalleled driving experience. With its sleek design and sporty aesthetics, the Range Rover Sport SV is sure to captivate the hearts of performance enthusiasts and luxury seekers alike.
Caught in Action: Sneak Peek at the 2024 Range Rover Sport SVR, Possibly Equipped with a Twin-Turbo BMW V8
A recent sighting of the 2024 Range Rover Sport SVR has caused quite a stir among automotive enthusiasts. With its aggressive stance and aerodynamic enhancements, this high-performance variant is expected to be equipped with a twin-turbocharged BMW V8 engine, delivering blistering acceleration and exhilarating power. The Range Rover Sport SVR promises to be a force to be reckoned with, combining luxury, performance, and off-road prowess into one breathtaking package.
Decoding SV in Range Rover: Understanding the Significance of the SV Badge
The "SV" badge in Range Rover signifies something truly special. It stands for Special Vehicle Operations, Land Rover's in-house division responsible for crafting the most exclusive and high-performance variants of their vehicles. SV models undergo meticulous craftsmanship, with every detail tailored to perfection. These vehicles are the epitome of luxury, performance, and innovation, setting new benchmarks in their respective categories.
Configuring Comfort: Is the 5-Seat Option Available in the New Range Rover SV?
For those seeking versatility and flexibility, the 2024 Range Rover SV offers multiple seating configurations. Whether you require more space for passengers or additional cargo capacity, the 5-seat option is available, allowing you to customize your Range Rover SV to suit your specific needs. This configuration ensures that every journey is not only luxurious but also practical and convenient.
In conclusion, the 2024 Range Rover SV variant sets a new benchmark for off-road SUVs, combining unrivaled luxury, exceptional performance, and advanced off-road capabilities. With its captivating design, opulent interior, and cutting-edge technologies, this vehicle represents the pinnacle of automotive excellence. Whether you're conquering challenging terrains or cruising through city streets, the 2024 Range Rover SV ensures that every moment behind the wheel is an extraordinary experience.
By choosing a pre-owned Range Rover from SunCity Motors, you can enjoy the exceptional quality and opulence of this iconic brand at a more affordable price point. Each vehicle undergoes rigorous inspections and comes with a comprehensive warranty, giving you peace of mind and confidence in your purchase.