PRE-OWNED LUXURY CARS IN UAE | Sun City Motors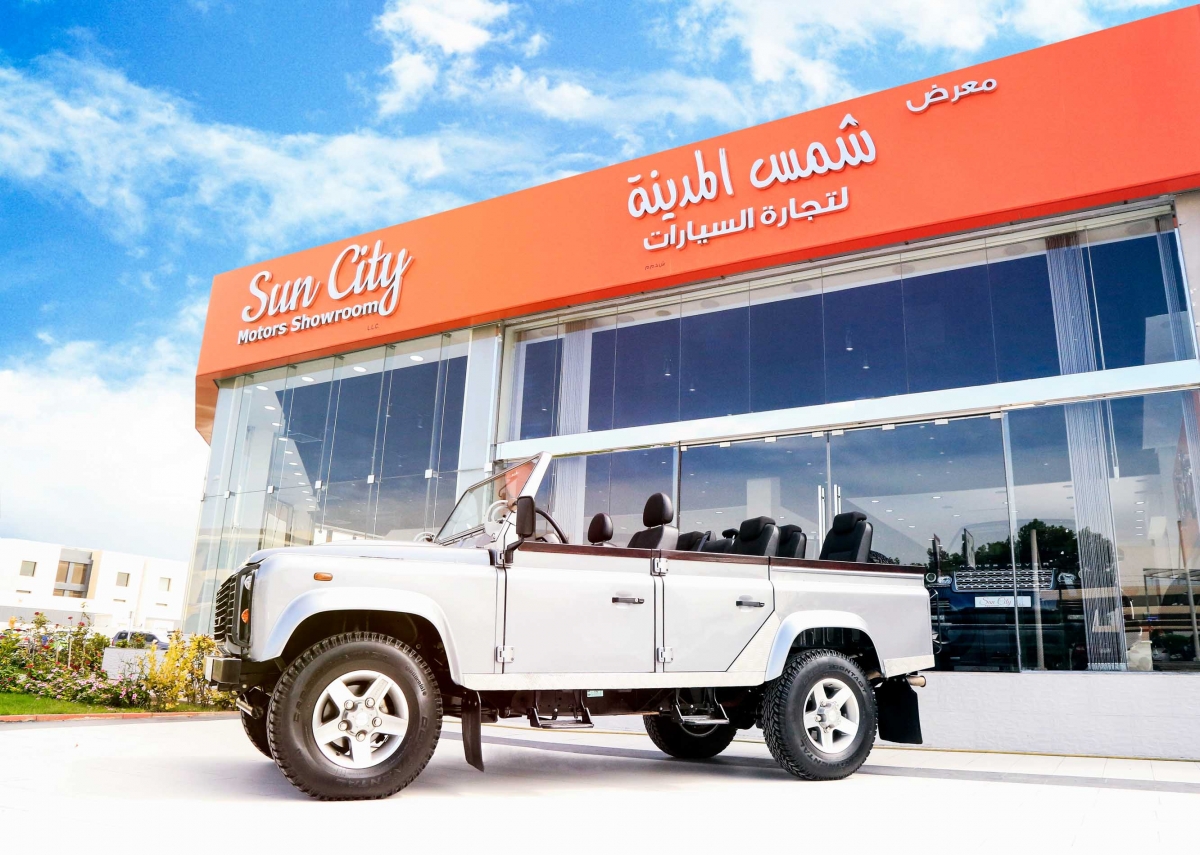 It is easy to appreciate cars when you are in the UAE. Luxury vehicles, in particular, are a typical sight; and if you don't own one yet, we are certain that purchasing at least one luxury car in this lifetime is on everyone's wish list.
Fortunately, we are in the city where it can meet your needs and wants according to your demand. Whether you desire a brand-new vehicle or looking into second hand cars for sale, both are within your reach.
Sun City Motors should be your go-to for pre-owned cars UAE. We are the leading dealership for both new and used luxury vehicles in Dubai. For over two decades, we are driven by our mission to enrich customers' car ownership experience by providing topnotch client service and competitive market pricing on all our luxury vehicles, may it be pre-owned or brand-new.
Dubai cars for sale are everywhere in town, that's why it is important to know where to look and what to look for. May it be a Jaguar pre-owned or Land Rover second hand price, filter the information that you come across online and narrow down your options of credible information.
At Sun City Motors, we are committed to making your luxury car dreams come true with our huge selection of pre-owned luxury vehicles from the world's most iconic brands including BMW, Maserati, Porsche, Mercedes, Ford, just to name a few. Our second hand vehicles have gone through a detailed inspection and thorough history check-up before getting it approved and certified to be given accurate pricing. You can be confident that you get the value for your money when you purchase a used vehicle from us.
In addition to this, the complimentary services and after service procedure we provide are professionally executed by our knowledgeable and capable team of experts. We offer flexible finance plans, convenient insurance options, registration support, warranty and service contract packages depending on the make and model that you purchase.
Sun City Motors also has Car Trade for Cash – this service is focused on car buying, trade-in, and consignment. It is designed to offer a quick, smart and easier way to sell your car. This is also one option when you can trade your old car to upgrade to your dream luxury vehicle.
The next time you search the internet for second hand Mercedes in UAE or pre-owned Porsche Dubai, you can find Sun City Motors in Al Quoz – where you are guaranteed to have amazing car shopping experience from the best team of professionals.
To be up to date with our latest offers, deals, and promotions, follow our social media platforms or drop by our showroom and meet our friendly and articulate team.
Are You Looking for a Luxury Cars Showroom in Dubai?
Giving yourself a luxurious gift is such a wonderful decision this coming Ramadan and in any time of the year. And talking about 'luxurious', it should be in the form of a high-end vehicle like Mercedes-Benz, Ferrari, Porsche, or Jaguar. However, to get the right car that will suit your needs, the first step is finding a reliable luxury cars showroom in Dubai.
Sun City Motors is a premier luxury autos showroom in the emirate that any car shopper can count on when it comes to offering the widest range of pre-owned and used cars that take every road trip to the next level. Our friendly and knowledgeable staff understand the headaches, confusion and indecisiveness that every customer undergo in the car buying process. This is why we ensure to provide the highest level of customer service and assistance each time a customer sets foot in our luxury cars showroom in Dubai.
Generally, cars for sale in Dubai are a tough challenge to tackle and can be time consuming to verify when it comes to motor history and quality assurance. First-time and even second- or third-time car buyers could make wrong and reckless commitments that they might regret sooner, without the advice of our sales representatives. They are fully certified to cater to different vehicle origins from British and European to American motors and do all the leg work to provide you with a smooth, relaxing and enjoyable car shopping experience. Moreover, they only invest time and recommendation in well-maintained as well as mechanically conditioned used and pre-owned luxury cars in Dubai and wouldn't advise a transaction to progress without mobility checks, full service history and screening tests.
Luxury Cars in Dubai: Why Do You Need One?
Are you sick and tired of your old-looking, under-performing car? Maybe now is the right time to upgrade. And if you are upgrading, make sure that you will replace it with something that will get the attention of all the motorists on the road and will take your drive to new heights. So, why don't you set your eyes on luxury cars in Dubai?
There are actually two reasons why you need one:
Fun and Confidence
Safety is a top consideration when owning brand new or used luxury cars in Dubai, and enjoyment should be a close second. Just as automobile manufacturers test the latest features in their top-of-the-range models, they also test their performance features as well. In general, luxury cars are equipped with bigger engines, sharper handling, and better brakes than their counterparts. According to studies, people who purchase expensive vehicles get a boost of self-confidence by just owning the car. These studies have associated monetary and social gains to the reward center of the brain. The boosts seen in the studies resulted in greater confidence in dating circles, greater satisfaction with everyday life, and higher salaries.
State-of-the-Art Safety Features
A number of studies also reveal that Dubai luxury cars are safer than their cheaper counterparts. The main reason behind this is that automotive companies use these cars to launch their new technologies to the public. Nowadays, any vehicle that is less than 20 years old is equipped with air bags. However, in the late 1980's only a small number of upscale models offered them. Anti-lock brakes were first launched in the flagship models for various brands. And today, the latest and most superior technology is found in the most expensive vehicles.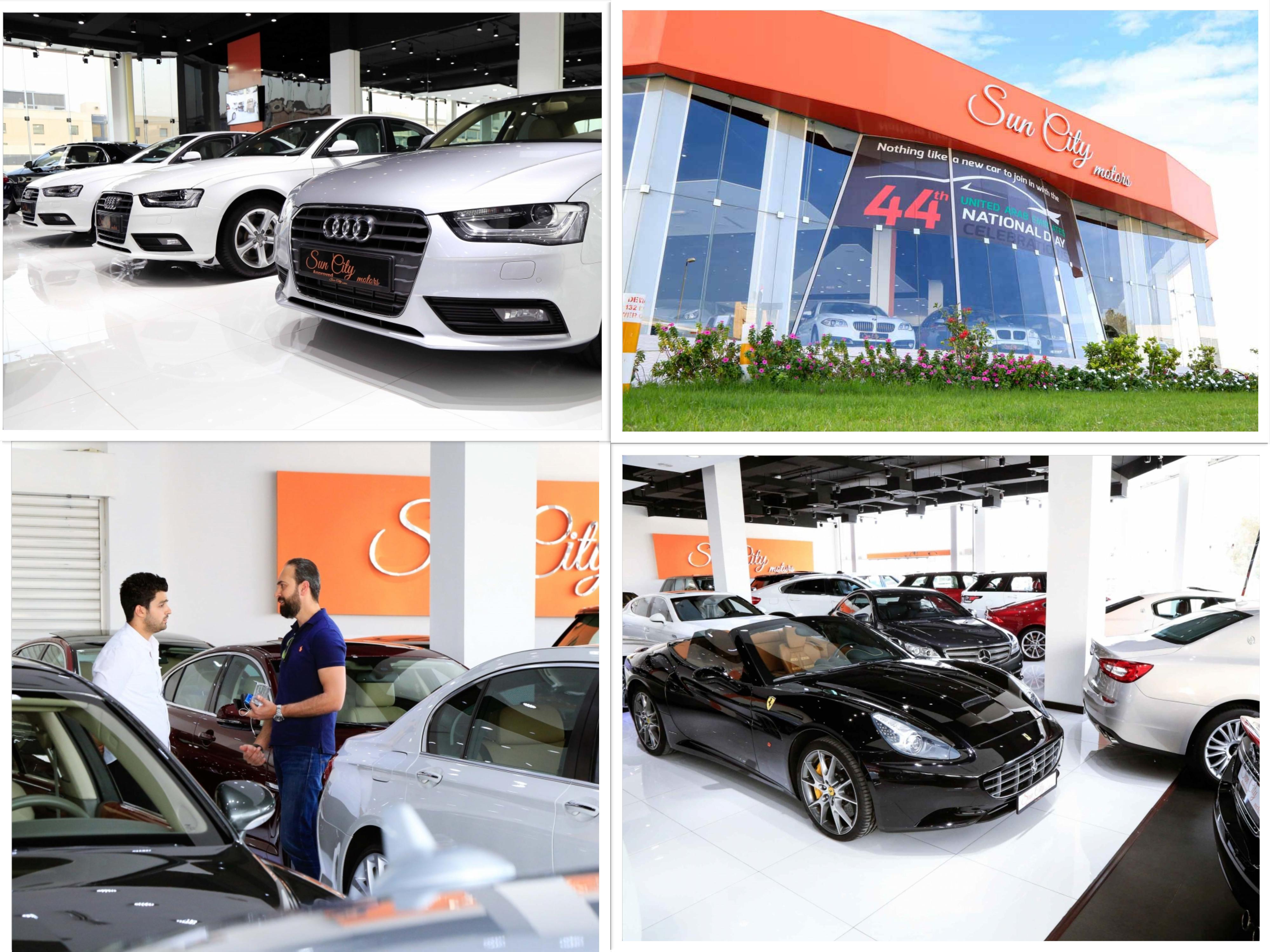 New or Used Luxury Cars Dubai
Given that 42 percent of road mishaps and 58 percent of crashes occur at night, car makers have developed brighter and more advanced headlights. In fact, some companies are offering thermal imaging as a safety feature in their expensive models. This technology spots obstacles in the dark beyond the reach of headlights and alerts the driver via the navigation system. Moreover, high-end models offer features such as heads up display, which enables the driver to see the engine readings and speedometer without taking his or her eyes off of the road. Adaptive cruise control is another feature common in luxury cars for sale in Dubai. This adjusts the car's speed to match that of the vehicle in front of it. What's more, these systems can brake for the driver in an emergency, and they also correct the path of the tires if they start to leave their lane.
Owning brand new or used luxury cars in Dubai is such a rewarding feeling as it offers a number of benefits. If you want to personally experience these benefits, it is time to visit a reliable and reputable pre-owned cars dealer or auto showroom in Dubai now.