Get a Glimpse of Porsche Museum's Facility with New Roadbook Exhibition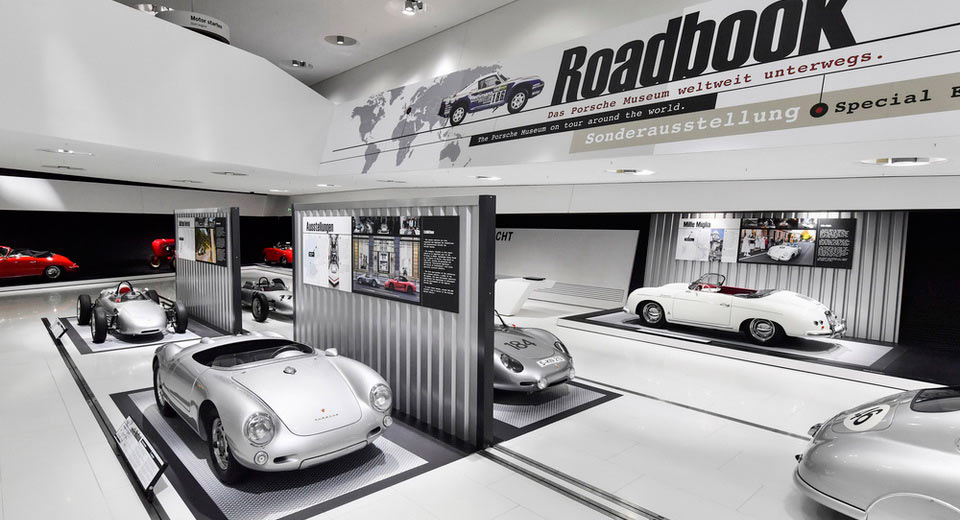 Aiming to give its fans a glimpse of the inner workings of the Porsche facility, the famed car brand's Museum has recently inaugurated a new special exhibition called 'Roadbook. The Porsche Museum on the road around the world'.
This exhibition proves to be truly special. The stunning cars in the official Museum's collection are not only displayed in Stuttgart but also showcased worldwide as the brand ambassadors and 'Roadbook' is providing visitors with a glimpse behind the scenes for the very first time: from the intricate process of vehicle deployment planning to appearances by celebrity drivers as well as preparing tours, aficionados of the brand can get a sense of the strategic and logistical hurdles.
Every year, the museum handles more than 200 vehicle deployments in over 30 countries. Included in the exhibition are images showing the transport and logistics for the worthy freights as well as informing concerning the technical preparations and follow-up tasks for all the models in the collection.
A 1966 911 is one of the notable attractions. It was photographed worldwide and was featured in some of the world's most popular landmarks in 2013. Other models who took the spotlight include the 911 Carrera RSR which partook in the Targa Florio in Sicily, the 911 SC Targa which competed in the "Top City Classic China Rally", and the 356 A 1600 Speedster which cruised the coast roads on the west coast of the USA as part of the "California Mile".
Porsche's exceptional exhibition also explains the concept behind its Museum. Weekly, the cars in the collection are exchanged caused by the global deployments, with the new arrangements providing visitors with an ever-changing image. This dynamism and diversity makes the Porsche Museum one of the most fascinating places to visit. The vehicle collection covers the brand's beginnings in the 1950s – from electric cars from the early 20th century through to motor racing vehicles from the current season. Also included in the collection are studies, prototypes, and regular production models.
The latest 'Roadbook' special exhibition will run starting today until April 23 next year with the Museum being open from Tuesday to Sunday.