Porsche Design Unveils the Chronotimer Rennsport Reunion VI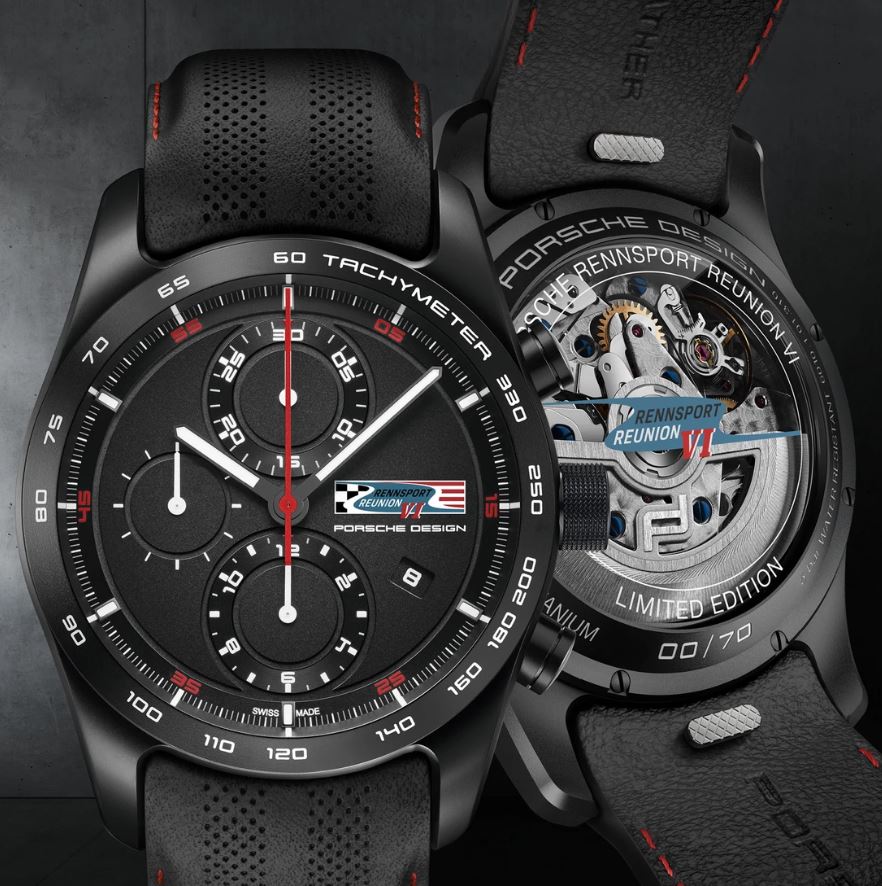 In celebration of Porsche's 70th anniversary. Porsche Design has recently showcased a new timepiece named the Chronotimer Rennsport Reunion VI.
Reports say that only 70 watches will be manufactured to represent each year the company is honoring, making the Chronotimer Rennsport Reunion VI a limited-edition offering.
When it comes to the construction, customers can expect a number of high-end features including black titanium carbide coating, high-tech titanium, red stitching made from original Porsche interiors, calf-leather straps, and many more.
The timepiece is also being used to promote the Rennsport Reunion VI event, which Porsche touts as the world's grandest gathering of all generations of Porsche race cars and their drivers.
In accordance with an official statement from Porsche Design, the Rennsport Reunion VI should be seen by anyone who loves great performance. "This collector's item, the third Reunion edition made by Porsche Design, is the official timepiece of this incomparable event."
The Rennsport Reunion VI will be offered for presale beginning next week and costs $6,800 USD.
Source: https://bit.ly/2M7MwPk