New Porsche GT4 – All Set for the Unveiling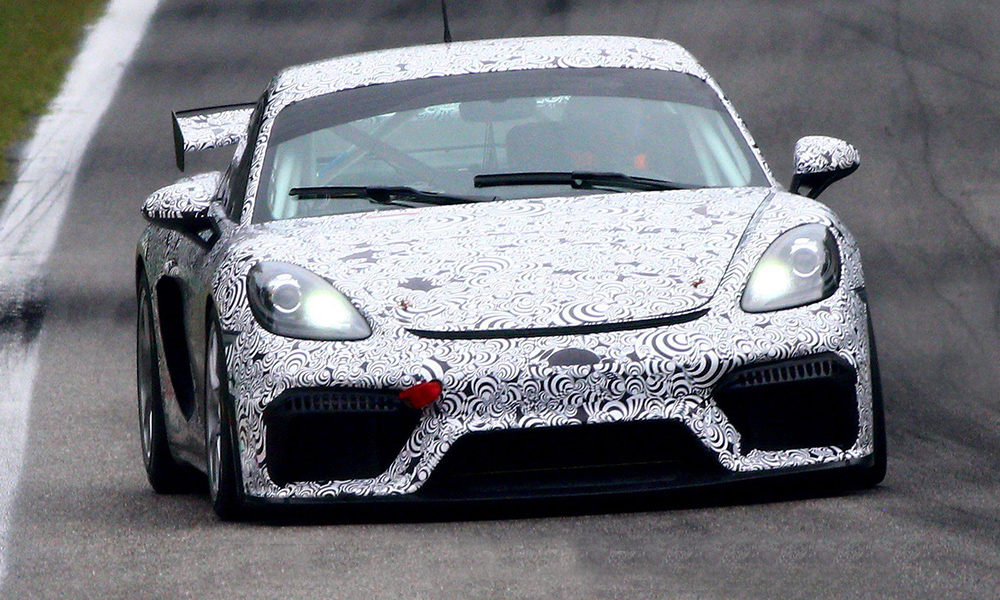 Porsche's new Cayman GT4 Clubsport is reported to be unveiled on 3rd January 2019 at Daytona International Speedway ahead of its competition debut later in January. The new GT4 contender has been spotted testing earlier this year will be featuring 3.8L flat six powerplant, which more powerful version along with sustainably manufactured body parts.
As per the German manufacturer, the car will possess natural fiber composite materials for the front hood, doors and rear wing. They also stated that more details about the vehicle will be unveiled on the day prior to the start of the "Roar Before the 24" pre-season test.
Along with the entries from Park Place Motorsports and TRG, a number of new Porsche GT4s are expected to be in attendance and have confirmed both the upcoming deliveries and initial race plans. The model will make its competition debut on 25th January 2019 in the four-hour IMSA Michelin Pilot Challenge race at Daytona.
Source: https://goo.gl/SdeC8C