Mercedes-Benz Unveils World's Most Expensive SUV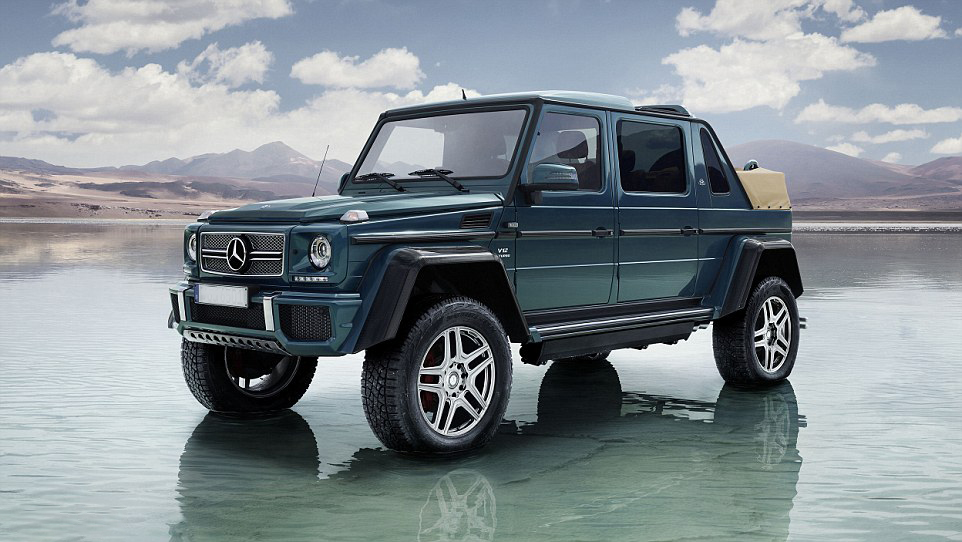 Just recently, Mercedes-Benz has taken the wraps off the new Maybach featuring a retractable roof and a V12 engine, along with state-of-the-art amenities such as folding tables stashed in the middle console and thermal cup holders.
Featuring the fusion of luxury and off-roading, the Mercedes-Maybach G-Class 650 is touted as the 'world's most expensive SUV' priced at $500,000–and only 99 will reportedly be built. It will take this year's Geneva Auto Show by storm.
According to Dr. Jens Thiemer, Head of Marketing Mercedes-Benz Cars, they took the logical step of opening a new chapter in the luxury class with their Mercedes Maybach sub-brand in 2015. He noted that since then, more than 15,000 Mercedes-Maybachs have been produced, making one in every ten vehicles sold in the S-Class segment a Maybach.
"With the Mercedes-Maybach G Class Landaulet, we are not extending the Mercedes-Mabach portfolio to include the world's most iconic and prestigious off-roader."
Reports say that the SUV is Daimler AG's latest newcomer of its luxurious line, Maybach Marque, which was first launched to meet the demand of higher-end models. It is powered by a V12 engine and features a landaulet style as well as a fabric roof that can be transformed into a convertible top.
The luxurious Maybach is 17 feet long, stands about seven feet tall and comes with a wheelbase of 11 feet. It seats four passengers comfortably and those sitting at the back gets the best treatment as they have access to the retractable roof. Occupants just have to press a button and the large folding top opens electrically to offer a view of the blue or starry sky.
Source: https://goo.gl/QY6oYC