New Diesel Engine and C-Class Assistance Technology for the Mercedes-Benz GLC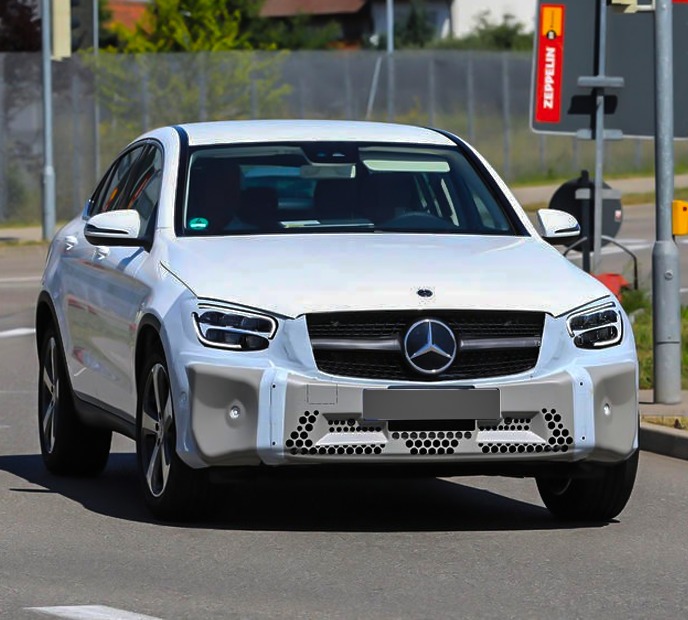 According to reports, the new facelifted Mercedes Benz GLC will feature the Level 2 driver assistance technology as on the C class and will also get a new diesel engine by next year. The improved model has been spotted being tested in Germany and will have the driver assist systems of its saloon equivalents including lane keeping assist technology, which can hold the car in the lane without the driver's input for 15 seconds.
Mercedes-Benz's new electric architecture, Star 2.3 platform, will be used in the latest C class. In the engine line-up, the German automaker will ditch the GLC's OM651 2.2-litre four-cylinder diesel engine for a new one, called OM654. This unit comes in various varieties including 200d, 220d and 300d models.
The OM654 unit is Mercedes' first all-aluminium four pot diesel and has 2.0L capacity. This new pot diesel engine is claimed to offer improved performance and reduced CO2 emissions compared to the old unit.
Moreover, the GLC will receive new MBUX infotainment. This technology uses touchscreen technology the same as what you will see in mobile phones and an advanced voice recognition system which enables control of ancillary functions and entertainment. However, there is a high chance for Mercedes to reserve this high-end technology for the next generation GLC and use the existing NTG 5.5 system without the touchscreen control same as what they did with the recently facelifted C Class.
Source: https://goo.gl/f7wBoN