Experience the Thrill of the Mercedes-Benz E-Class Coupe in Dubai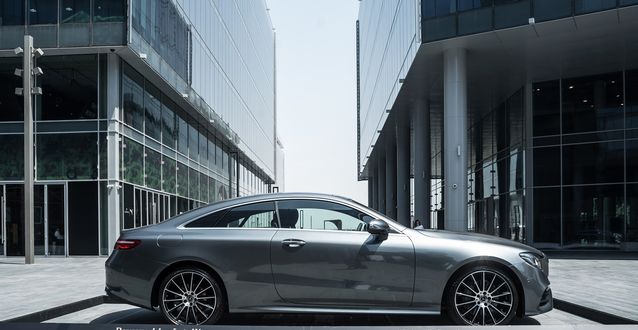 Making its first-ever appearance in the region, the all-new Mercedes-Benz E-Class Coupé has recently wowed spectators at the Dubai Design District (D3).
In accordance with Lennart Mueller-Teut, head of marketing and communications, Mercedes-Benz Cars Middle East, the car is a sleek yet sporty showstopper designed to meet the needs of modern active lifestyles.
It features a top speed of 240km/h for the E200 and 250km/h for the E300 and E400 4MATIC.
The pop-up showroom hosted by Mercedes-Benz at the D3 enabled customers to book test drives and experience the new E-Class Coupé first hand.
Pricing for the new E-Class Coupé in GCC starts at AED220,190 for the E 200 Coupé. Meanwhile, the E 400 Coupé and E 400 4MATIC Coupé will be offered from July this year for AED259,49 and AED295,852, respectively.
Source: https://goo.gl/c4f6om