Jaguar Ties Up with Shell to Make In-Car Payment for Fuel a Reality
Brand New and Pre-Owned Jaguar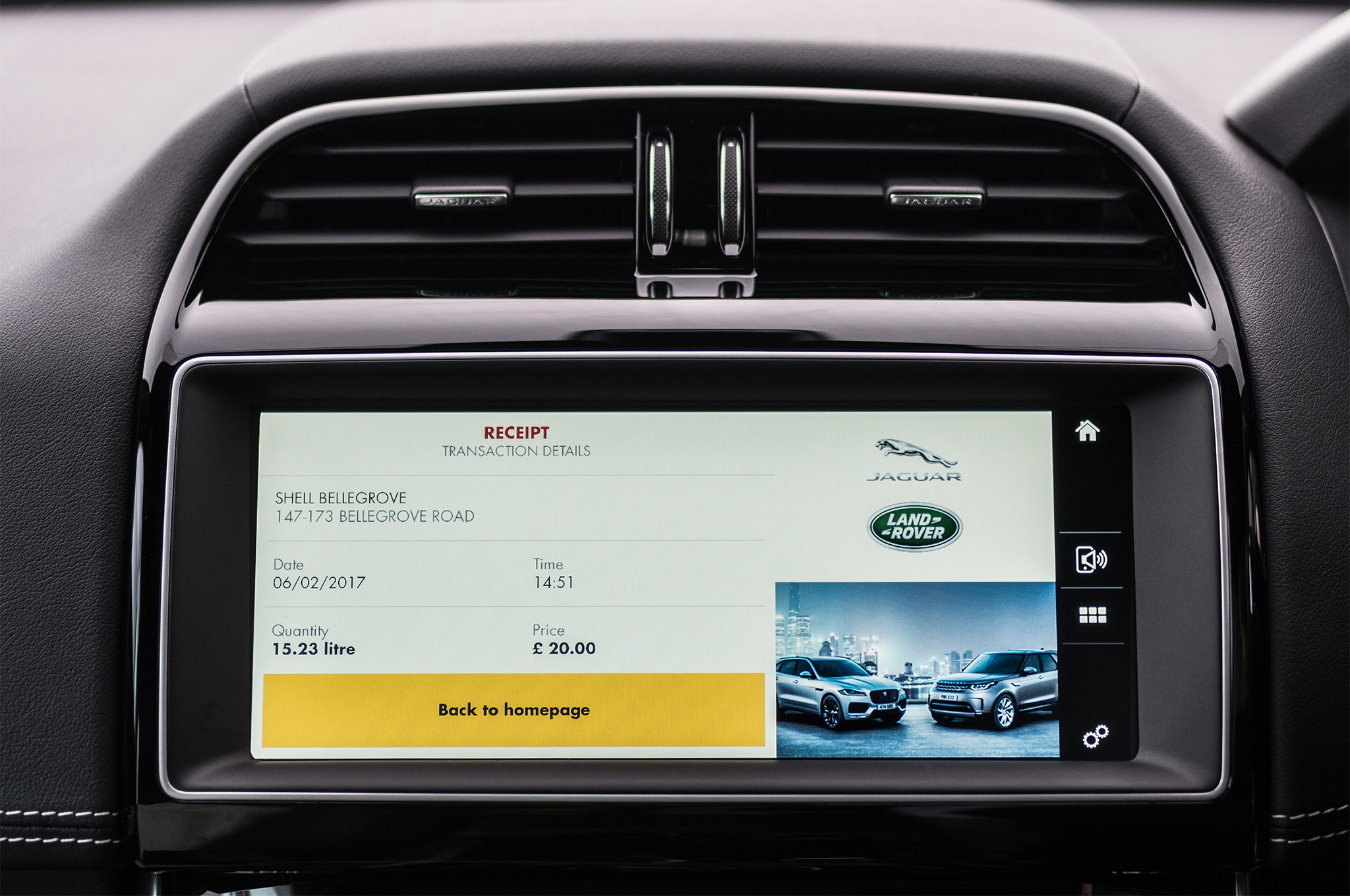 There has been a number of concepts launched for cashless transactions through a vehicle's dashboard for everything from parking to pizzas. To make in-car payment for fuel a reality, British car brand Jaguar has partnered with Shell for the very first time.
Hence, owners of 2018 F-Pace, XE, and XF vehicles in the UK can now pay for fuel at Shell station through a revolutionary app that is part of the vehicle's in-dash infotainment system, and the feature will reportedly be launched globally to other markets in the latter part of the year.

According to Jaguar Land Rover…Â 
its new in-car cashless payment app will be available across every Jaguar equipped with Jaguar InControl Apps and the latest Land Rover models fitted with Land Rover InControl Apps.
Once downloaded to the InControl infotainment system, the Shell app can be used in locating the nearest Shell station through the car's navigation system. The good news is that instead of using a card at the pump or paying cash at the counter, Jaguar owners can select the fuel grade and amount from their car utilizing the Shell app.
The transaction is processed using an Apple Pay or PayPal account, and Android Pay will be added later in the year. After making a purchase, the infotainment system screen displays a receipt which can also be sent to a preferred email address for integration into expense-tracking software.
Jaguar Land Rover notes that paying for fuel from the dashboard is just the first in a series of cashless transactions it has planned.
In a statement, Peter Virk, director of connected car and future technology for Jaguar Land Rover, said that they are working with leaders in e-commerce such as Shell to enable their customers to enjoy cashless motoring through their car's touchscreen.
Virk added that whether it's paying for fuel, tolls, parking, or even at a drive-through restaurant, the goal of cashless motoring is to make life easier for their customers and make them more loyal to the luxury brand as well as to Shell and other businesses that sign on.

Source: https://goo.gl/ZP28DJ
Sun City Motors have a wide range of new Jaguar and pre-owned Jaguar for sale in Dubai, Sharjah, Abu Dhabi and Ajman.