How to Pick the Right Car Insurance in Dubai?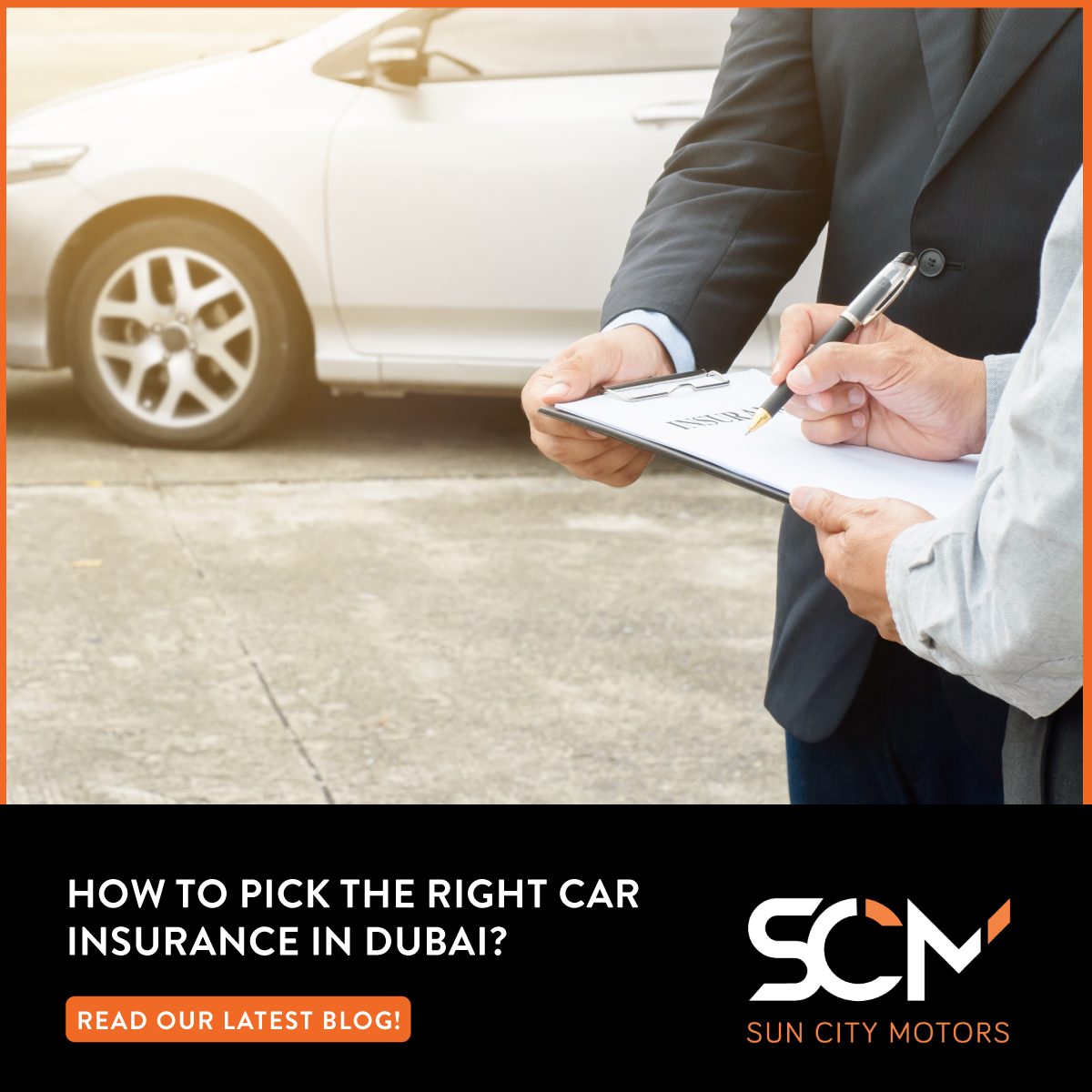 After you have purchased a new car, it's natural to want to protect it against any unforeseen damages. Buying car insurance in Dubai may be a bit of a hassle but its real value is realized only when the time comes. You will need to scope different kinds of policies and coverage to make sure you're selecting the best plan for your needs. In this article we attempt to break down the top 5 must-have checkpoints when it comes to selecting car insurance. So whether you're looking for a comprehensive policy or something more specialized, follow through these steps and be informed before making a choice.
Policy plan and coverage
Car insurance is a must in Dubai. It is illegal to drive without valid car insurance for your vehicle. There are many different types of plans and coverage options offered by several insurance companies. You need to choose the right plan and coverage for your needs. Here is a checklist of things to consider when deciding on the right insurance for your car:
1. Policy plan and coverage: What type of policy do you need? What coverage do you need? There are two types of insurance coverage in Dubai: Third party liability and comprehensive coverage package.
Third party liability cover is mandatory coverage. It protects you against the liabilities you have to pay out in case of loss of life or injury to a third party and/or damage to a third party-vehicle. This doesn't cover the cost of damage to you or your vehicle. And in the case of older cars, this is the only coverage plan that some companies offer.
Accident coverage is slightly different in that it covers you against any damage during an accident. After the latest revision to car insurance in Dubai, the accident coverage now covers your family members without having to pay for it as an add-on feature.
A comprehensive car policy covers all expenses, that is, any cost that occurs towards you, your property and everything covered under the third-party liability coverage. It also covers expenses such as theft, fire, explosions, and automatically against natural disasters. This type of plan is available for cars that are up to 7 years old only.
2. Insurance provider: Choose a reputable and licensed insurance provider in Dubai. Interact and get consultation from insurance providers to see if the team is helpful and responsive. How easy is it to make a claim? What is the process? Study the claim settlement ratio of each company to see how promptly the company settles claims.
3. Cost: How much does the policy cost? Is it affordable? Car insurance in Dubai is calculated using different factors such as age of the driver, age of the car, history of the insurance payer, and much more. This is why it is important to compare the prices from different providers and see which policy suits your budget. The price of the car also decides the price you will pay towards insurance. Higher the value of the car, the more you'll need to cover the cost of any damage, therefore making the cost of premiums higher.
No claim discount
If you haven't filed a claim in the previous insurance period, then you are eligible for further discounts when buying a new plan. Make the most of this record so you can benefit from a good policy and at a cheaper price.
Compare different policies and policy providers
Choosing an insurance policy depends on many things such as age of the car, car model, your own insurance history. After factoring in many criteria a premium is calculated for your car insurance. Look for discounts and offers on policies from different providers. Check inclusions and exclusions. For example, some policies offer partial or total loss of your car in case of an accident. Some policies also offer coverage for medical expenses and liability to third parties. Other policies may provide roadside assistance in case of breakdowns and even zero depreciation cover. So the type of policy selected will depend on personal preferences and requirements which can vary from person to person.
Review the add-on
The GCC car insurance cover in Dubai is an add-on and is a great way to stay covered while traveling across any of the GCC countries.
Having roadside assistance and windscreen coverage included in your plan offers peace of mind that you'll be taken care of should something happen on your journey. Roadside assistance is available on the insurance card provided by the company. In case you are stuck somewhere with a flat tire and require repair or need your vehicle towed, the insurance company sends a recovery truck to the rescue.
Car insurance in Dubai can also cover off-road conditions which is an added bonus if you're traveling on unmarked roads that may present more risk. Choosing the right add-ons is a good way to ensure you're protected should any issues arise while driving.
Cover for Zero Depreciation
When you're buying a brand new car or a luxury car, it's better to opt for a zero-depreciation cover. Under what is known as the 'bumper-to-bumper' offer, the depreciating costs of all spare parts are subtracted and you can claim 100% coverage for any replacements or repairs on the expensive parts. It covers wear and tear of the engine, gearbox, axles, and other specified parts of the car. If you have a new car it is especially helpful since it insures against depreciation of the vehicle value in the first 2 years.

Conclusion
Deciding to buy car insurance in Dubai should not be taken lightly. It involves a thorough understanding of the different policies available. In this article we outlined five main points to consider when making this important decision, including budgeting for costs, checking your policy's features and exclusions, comparing different car insurance providers, and considering extra cover add-ons. Once you have researched all these aspects of purchasing car insurance in Dubai, buy the policy that works for you, so you can peacefully enjoy cruising the emirate's roads.