How to Find the Right Used Car in Dubai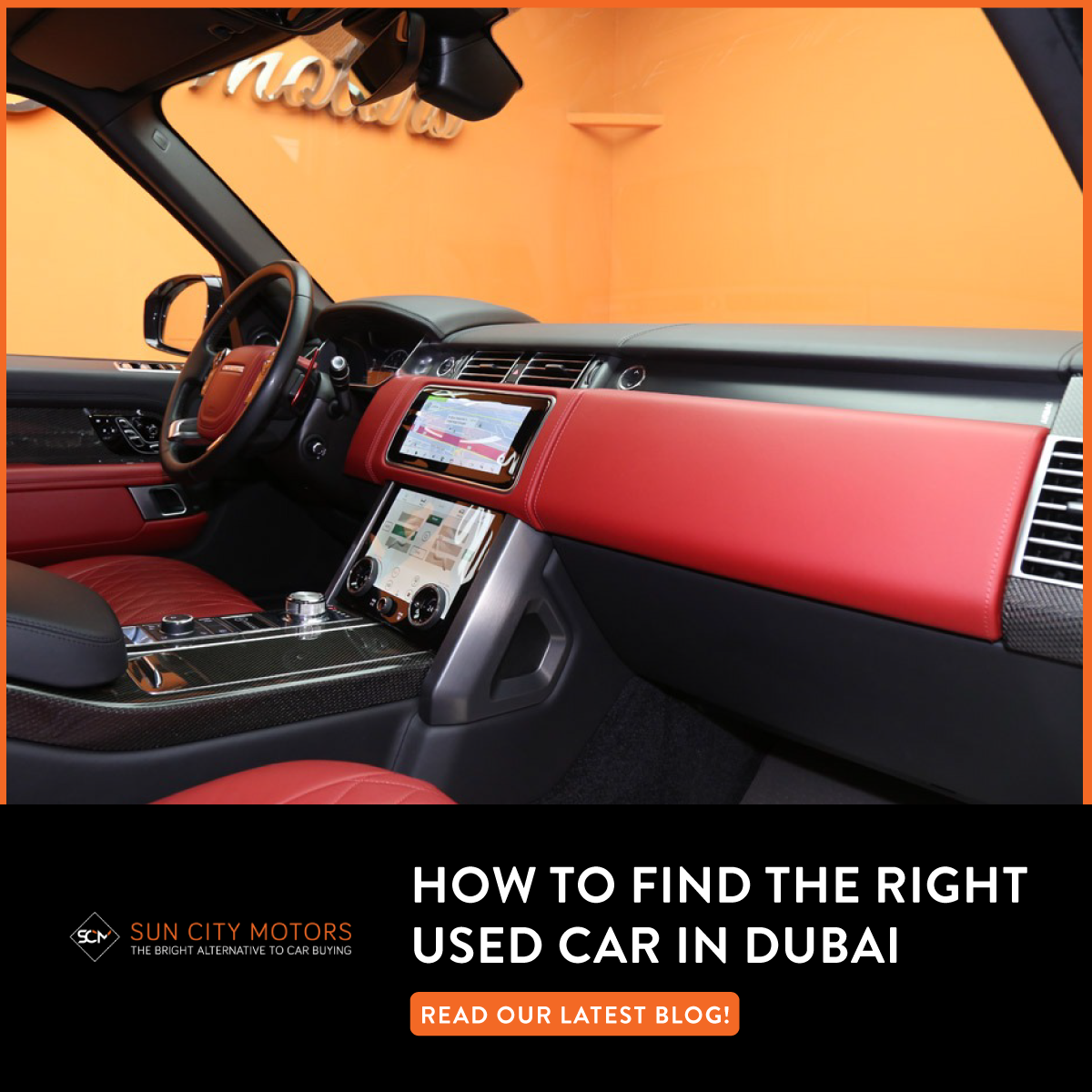 If you're in the market for a used car in Dubai, you have a few different options when it comes to finding the right vehicle. You can search through classified listings, visit used car dealerships, or even look online. Each option has its own set of pros and cons, so it's important to weigh your choices before making a decision.
Classified listings can be a great way to find a good deal on a used car. However, it's important to be aware of scams. Used car dealerships can be a convenient option, as they typically offer financing and warranty options. Looking for a used car online can be a time-consuming process, but it's often worth it if you're willing to do your research. Be sure to read reviews and compare prices before making any decisions.
Why buy a used car in Dubai?
There are many reasons to buy a used car in Dubai. The city is home to some of the most luxurious cars in the world and the prices for used cars are often very reasonable. Classifieds and dealerships are both great places to find used cars in Dubai, but it's important to know the difference between the two before making a purchase.
Classifieds are a great place to start your search for a used car in Dubai. You can browse through hundreds of listings and get a good idea of what's available on the market. However, it's important to remember that you're dealing with private sellers on classifieds, so you'll need to be extra careful when inspecting the car and negotiating a price.
Dealerships are another option for finding used cars in Dubai. Many dealerships offer certified pre-owned vehicles, which means they've been through a rigorous inspection process and come with a warranty. This can give you peace of mind when buying a used car, but it's important to remember that certified pre-owned cars will usually cost more than their non-certified counterparts. Dealerships can offer a more convenient experience, as they typically have a wide selection of cars to choose from and can provide financing options.
When buying a used car in Dubai, it's important to do your research and take your time. There are many great deals to be found, but there are also many risks involved. Be sure to inspect the car thoroughly, get a vehicle history report, and negotiate a fair price before making a purchase.
Where to Look for Used Cars in Dubai
There are a few different options for where to look for used cars in Dubai. Many people recommend using classifieds websites like Dubizzle, which is a popular site in the UAE. However, another option is to go through used car dealerships.
There are pros and cons to both options. Classifieds websites can be a great way to find good deals on used cars. However, it can be difficult to find reliable sellers on these sites. There is also the risk of being scammed when buying a car online.
Used car dealerships can be more expensive than buying from an individual seller. However, you have the benefit of dealing with a professional company that has been vetted by the government. This option can give you peace of mind when buying a used car.
Ultimately, the best option for finding a used car for sale in Dubai depends on your budget and personal preferences. If you're willing to take the time to do some research, you can find great deals on both classifieds websites and at used car dealerships.
The benefits of buying a used car from a dealership
Buying a used car from a dealership can offer several benefits. Dealerships typically have a large selection of pre-owned cars, and they often have more experience providing maintenance and repairs to used cars. Additionally, most dealerships have staff who are experts in diagnosing and repairing common issues with used cars.
Another benefit of buying from a dealership is that they typically offer financing options. This can be helpful if you don't have the full amount to purchase the car outright. Lastly, dealerships must adhere to certain standards set by the government, so you can be sure that the car you're getting is in good condition and has been properly serviced. When buying from an individual through classified ads, there is no guarantee that the car has been well-maintained or that it isn't hiding any serious problems.
If you're looking for a used car for sale in Dubai, visiting some local dealerships is your best bet. You'll be able to take advantage of warranties, financing options, and a wide selection of cars. Plus, you can rest assured
How to negotiate the best price for your used car
When it comes to buying a used car, the price is always negotiable. Whether you're buying from a classified ad or a dealership, don't be afraid to haggle for a better price. If the seller is firm on their asking price, try asking for extras like extended warranty or free service.
Remember, the goal is to get the best deal possible, so always be polite and respectful. Let them know that you're interested in buying the car and why you think it's a good deal. Be clear about your expectations and be willing to walk away if the seller doesn't meet them.
Dealerships often offer bonus deals or incentives that can reduce the cost of a new car. It's important to be knowledgeable about the different types of cars and their prices, so you can make an informed decision about what's best for you.
Conclusion
When looking to buy a used car for sale in Dubai, it is important to do your research and find what works for you. Classifieds are free to use and are a great way to find cars that are either being sold off as is or have been damaged but still need some work done on them. Dealerships, on the other hand, charge a fee for their services and will often offer better deals on cars than you'll find via classifieds. Whichever route you choose, make sure to use caution when making a deal there are many scams out there targeting unsuspecting buyers! Hopefully, this will help you make an informed decision on finding the car that's right for you. To learn more, follow Sun City Motors, on Facebook, Twitter, Instagram, and YouTube!