How Mercedes Benz Has Changed the Used Car Market in Dubai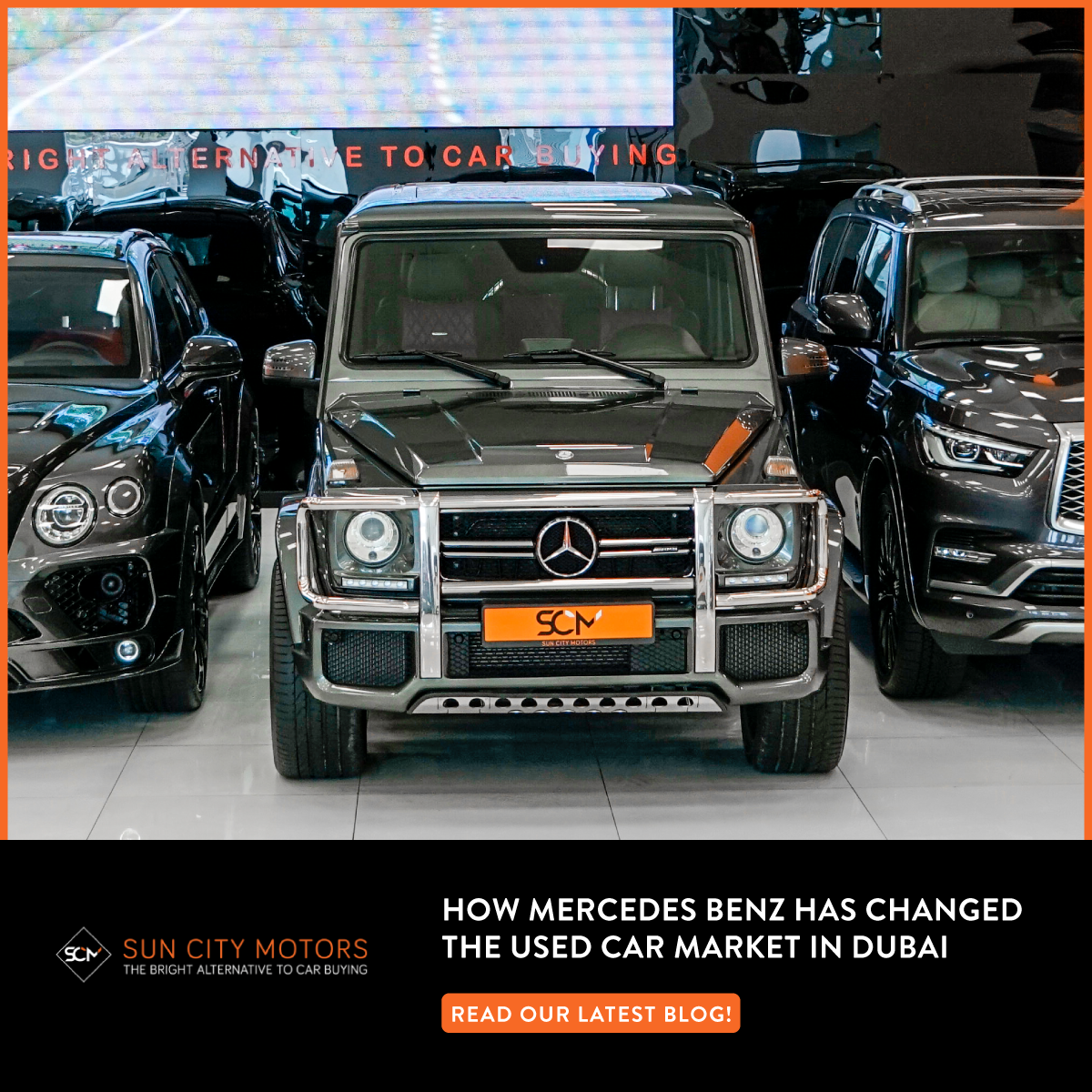 The car you own says a lot about you. It is a simple statement that is as old as the invention of the wheel itself. From the days of chariots and horse carriages, people that rode in vehicles have always been a part of the elite.
While we have far progressed from the time of chariots and horse carriages, the mentality remains the same. The better brand of car you drive, the higher your status in society. This is why certain brands are associated with luxury and class. Chief among them is the German automaker, Mercedes Benz Dubai. There are very few brands that have iconic logos and a design that makes them stand out immediately. You can go anywhere in the world and you will easily identify a Mercedes Benz car. That is the power of owning the right brand, you get the association and an instantaneous status upgrade.
These days in places like Dubai and other parts of the Middle East, the used car market is booming. The sheer wealth in the region means people upgrade cars without a care, leaving behind perfectly good cars to be auctioned or sold off as second-hand vehicles. It is no surprise to see people purchase used luxury cars these days.
Gone are the days when used cars were only reserved as a second option or left marked as an affordable commodity. Today, you can get the finest cars for sale as used cars and it is common to find a used Mercedes for sale in the UAE. Mercedes Benz UAE themselves sell used cars on their website and in their showrooms. So why should you buy a used Mercedes Benz? With this article, we at Sun City Motors will help you find the answer and urge you to consider picking up a used car.
The sophistication and class of a Mercedes Benz
The sophistication and class that comes with owning a Mercedes Benz are well known. You get a car that is simply unmatched in design, comfort, space, and performance. Walk into a Mercedes Benz Dubai showroom and you will be treated like royalty. You will get to see a ton of cars that have become objects of desire.
You do not have to visit a Mercedes Benz UAE showroom to know this, you can simply look at one on the roads and you will find that they are imposing cars. They stand with poise and grandeur. You cannot just buy car in Dubai and expect to stand out. You need to buy a car that comes with flair and class.
Despite the appeal and allure of a Mercedes Benz, they can cost a fortune. Often times, people can only dream of buying one. The good news is that you can now get your hands on a used Mercedes Benz that is just as good as new. What's more, you can get it for a price and condition that is quite simply unheard of.
Visit Sun City Motors today to take a look at the various kinds of used Mercedes Benz that have on display. You will also be able to find a rare gem or two from their selection. But despite the reasoning, you might still be unconvinced. To change your mind, let's take a look at why you should get a used Mercedes Benz in UAE.
Why should you get a used Mercedes Benz UAE?
For starters, the UAE is a hub of commerce, meaning that the rich regularly come to cities like Dubai and Abu Dhabi. They often purchase cars and leave them behind. They often replace the said cars and upgrade to better models. What happens is that these cars would have been used infrequently and get put up for sale as used cars.
For the buyer, this represents a great opportunity. You will get a car with a mileage of less than a few thousand kilometres, sometimes that can even be less than a thousand! The car is practically new at that point. This is the true advantage of buying a used car. You will get a car as good as new at a premium discount.
At Sun City Motors, you will get access to some of the best used Mercedes for sale in the UAE. We are a renowned dealership and our cars, irrespective of the age, are in a condition that is indistinguishable from a new one. Sun City Motors is among the most trusted places to buy used car in Dubai.
The models
So now that we have made a case for purchasing a used Mercedes Benz, let's take a look at some of the models that you should consider.
A-Class
The first car in the Mercedes Benz line-up and by far the most affordable one, the A-Class is a car that aims to bring all the qualities of a Mercedes at a price point that isn't eye-popping. You get a svelte design that not only brings the familiar look of a Mercedes but also brings out a mean side. The car is luxurious in every aspect and you will do well to think of it as a top-end car. Among the used Mercedes for sale in UAE, the A-Class is amongst its most popular offerings.
E-Class
The mid-sized sedan market is quite the battleground for carmakers. You will find an offering from virtually every other car maker. The Mercedes Benz E class offers a mean design. The car's bold grille, the wide rims, and the colour options make it an offering that is too hard to resist. What's more, it comes at a price point that undercuts every rival, especially in the used car market. It is also Mercedes Benz Dubai's most popular offering, which says a lot about the car.
GL-Class
The GL-Class is Mercedes Benz's line of comfort SUVs. You get the best of the company, the design, the class, the luxury, and the performance all rolled up in a big car. You get ample amounts of space and a road presence that is sure to entice passers-by. If you want to stand out the GL-Class has ample offerings that will suit your wallet and your personality. They are also comparatively cheaper than most offerings in the same segment. The GL is one of the best options if you want to buy car in Dubai, whether it is new or used.
S-Class
The elite of the elite, the Mercedes Benz S-Class is a special vehicle. It is perhaps the most recognizable car in the entire Mercedes Benz stable and comes with a class that dictates respect. The car is simply cut from a different cloth; from the design to the luxury, you will get everything you have dreamed of, in this car. If you can snag a used Mercedes Benz UAE in the S-Class range you will have gotten yourself a deal that comes once in a lifetime.
In conclusion
The idea is simple, a used car that provides you with the same and if not more valuable than that of a new car. You get a car in excellent condition and you get a discount on what can only be described as a prestigious brand. Driving a Mercedes Benz in Dubai feels right and it should. It is the playground for the rich. Come down to Sun City Motors and find the kind of car that you have been looking for. We have the widest range of used Mercedes Benz in the UAE and you will be sure to find the perfect car. For the latest news, offers, and updates, follow Sun City Motors on Facebook, Instagram, LinkedIn, YouTube, and Twitter.