German Company Gears Up Its Range Rover 6×6 Pickup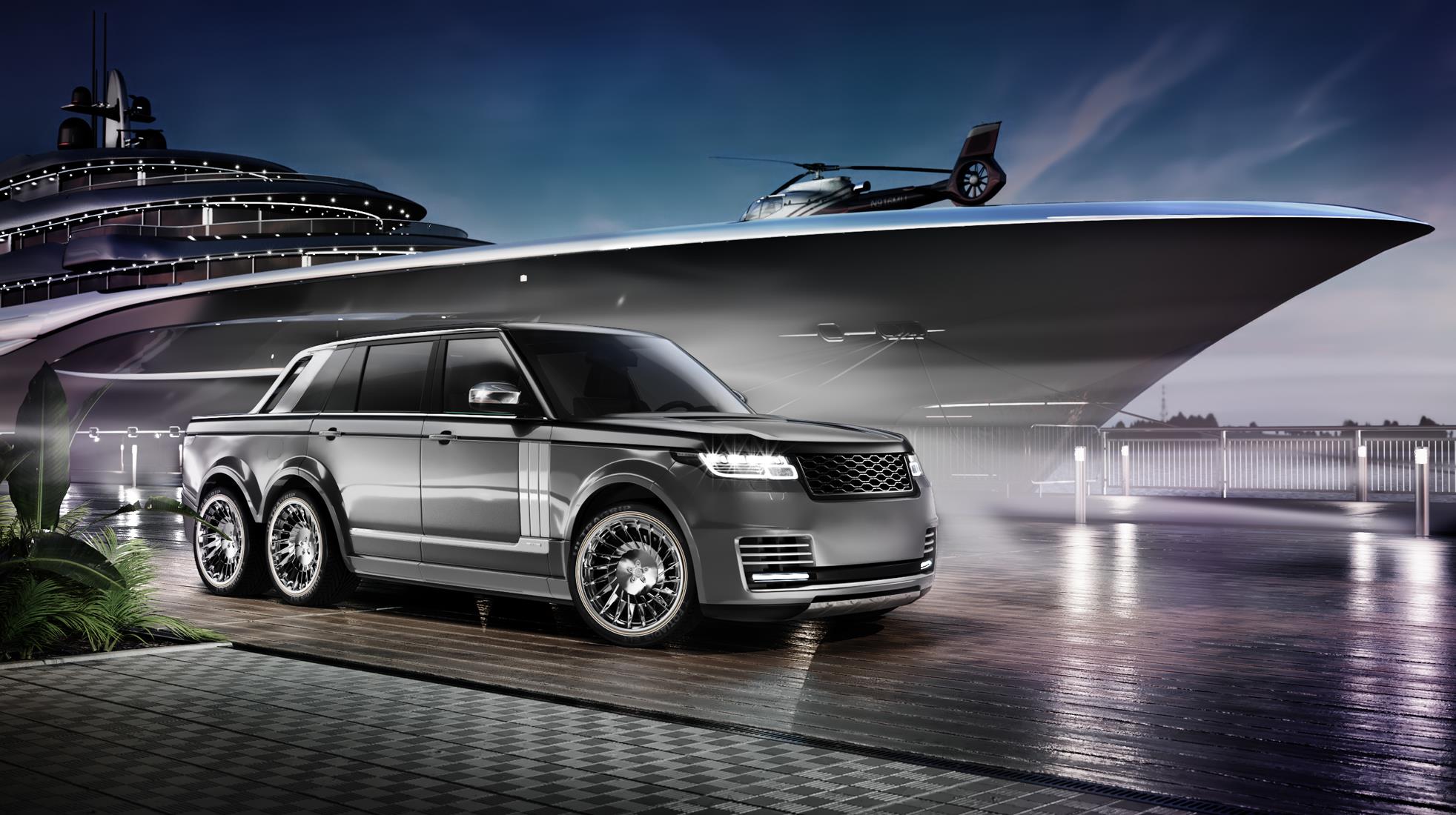 Whether you are a Range Rover driver or simply a fanatic, brace yourself as the Range Rover to end all Range Rovers is now on its way to the automotive world.
T.Fotiadis Design, a Germany-based firm that crafts high-end residential interiors and luxury yacht crafts, has plans for a Range Rover 6×6 pickup truck called the SLT, which stands for Superyacht Land Tender.
While a similar vehicle like the iconic Mercedes G63 6×6 puts emphasis on luxury, T.Fotiadis' SLT is not only designed to maximize capability but also to redefine luxury motoring.
Moreover, the vehicle comes with a special purpose. It is envisaged as a tender for superyachts where it could be used in transporting the occupants and their luggage from to the dock to their preferred destination.
According to T.Fotiadis, the vehicle also gets inspiration from its luxury yacht designs. It is originally based on the Range Rover Long-Wheelbase and has the following dimensions: 244-inch long, 84-inch wide, and 73-inch high.
The company also reveals that the SLT comes with six 20-inch wheels, three axles, and a custom body kit. The huge 6×6 will be powered by a choice of a 2L inline-4 coupled with a plug-in hybrid system, a 4.4L diesel V8, or a 5L supercharged V8—powertrain units which come as standard on the Range Rover in Europe.
To make the SLT extra luxurious, T. Fotiadis intends to outfit its interior with crystal, porcelain, and liquid metal and resin. Foglizzo will supply a set of exclusive seats and owners will have the option to customize all interior colors and motifs. The 6×6 will also include other niceties such as onboard Wi-Fi, airline-style and power-operated folding tables, a wine chiller, and LCD touchscreens in the rear.
The development of the SLT is still ongoing and is slated to be launched at this year's Monaco Yacht Show in September. Order books will also reportedly open in the next three months.
Source: https://bit.ly/2Hu5z8m