Ferrari to Pilot Back-on-Track Employee Screening to Fight Coronavirus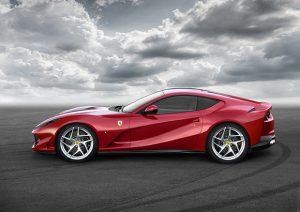 Photo Source: here
MILAN — Ferrari said it was piloting a project to conduct voluntary screening of employees and their families for coronavirus once the supercar maker's factories in Italy reopen.
In a statement, Ferrari said its "Back on Track" plan, developed with a pool of virologists and experts, was designed to create a safe working environment for when its operations restarted.
As part of the Back on Track plan of Ferrari, controlled by the Agnelli family's holding group Exor, said it would offer its workers blood tests, on a voluntary basis, to screen for COVID-19.
The tests will also be offered to cohabiting family members and to the staff of suppliers working at the company.
In a final step, each worker will also be given the opportunity to use an App to receive medical support in monitoring the symptoms of the novel coronavirus.
Ferrari said the App would also be used to track the contacts of those involved in the initiative to enhance health monitoring.
In a letter to Exor shareholders, Exor head John Elkann, who is also Ferrari chairman, said the App, while respecting privacy rules, would help monitor and contain the emergence of any new infections amongst employees.
Ferrari's project is backed by Emilia Romagna and the carmaker said it would be sharing results of its project with the region's authorities.