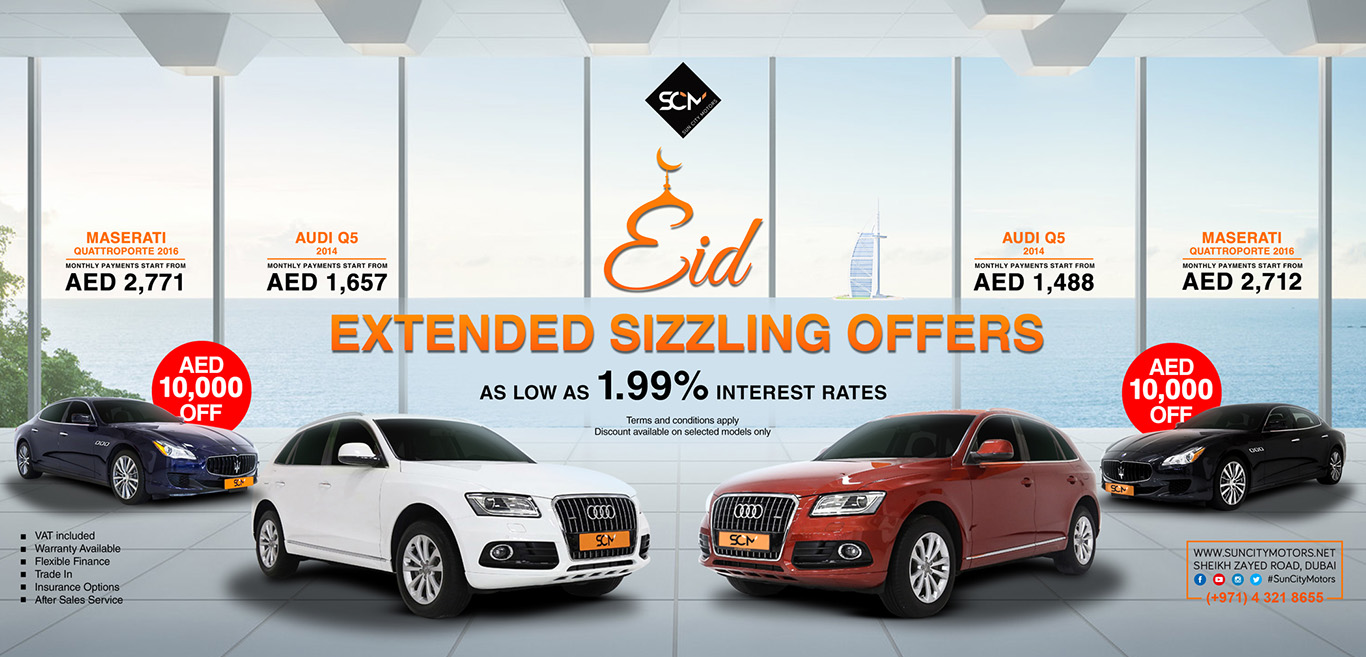 Don't Miss Our Sizzling Specials This Season!
* All Subject to 20% Down Payment
* Terms and Conditions Apply
* Cars are Subject to Availability
* In regards to the Federal Decree Law No: (8) of 2017, Value Added Tax (VAT) is included in the price stated in this document
VIEW ALL OUR CARS IN STOCK
This Season, Own the Car That Defines You
Make your Eid wonderful and unforgettable with our Sizzling Specials on your favorite luxury cars!
Buy Now, Pay Later or get as low as 1.99% interest on the finest marques and models in our collection including Audi Q5, Jeep Wrangler, Range Rover Sport, Volvo S60, Mini Cooper S, and many more. Plus, get exclusive AED 10,000 price drop on the Maserati Quattroporte 2016.
It's the best season to own your dream car. So, drop by our showroom today!