Dubai Police Adds All-Electric BMW Patrol Cars to Its Fleet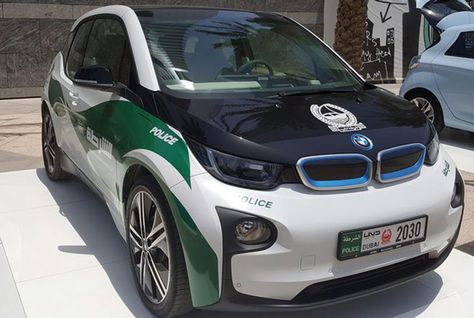 There is always something to look forward to from Dubai Police when it comes to exotic cars. Just recently, another high-tech, rear-wheel-drive vehicle has joined its fleet.
Boasting a top speed of about 150 kilometers per hour, the BMW i3 will probably leave any high-speed chases to the Porsche 918 and Bugatti Veyron, which are already operated by the police. However, the small German hatchback wins hands-down in the emissions department as its powertrain is fully electric.
Sporting the white and green livery of Dubai's police force, the i3 was recently showcased at an event in the city's financial district. Present at the event, Energy Minister Suhail Al-Mazrouei stated that the UAE targets electric cars to make up 10 percent of all government vehicles as part of a plan to decrease total carbon dioxide emissions by 15 percent by 2021.
Dubai Police also showed off the i3 in a video on Twitter, but did not disclose any information whether it would pave the way for more electric police vehicles in the future.
Source: https://goo.gl/tUkskG