Cayenne SUV Now Powered by a New PHEV Powertrain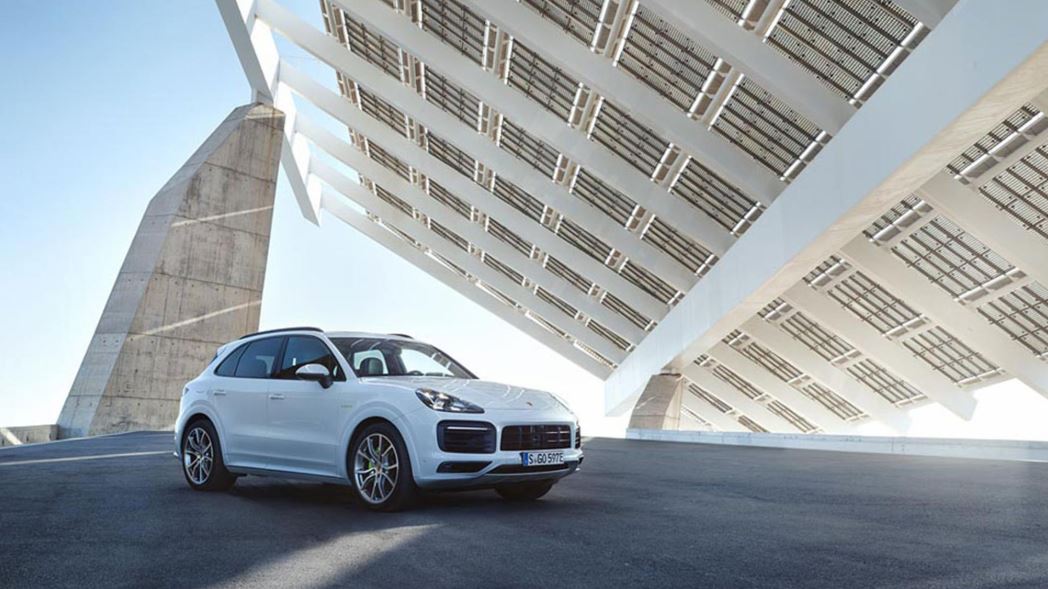 In a smart move towards greater electrification, Porsche has recently unveiled a new PHEV powertrain to its Cayenne SUV. This third hybrid powertrain, which was rolled out since last year, pairs up a six-cylinder IC engine and a 100kW electric engine to crank out a system power of 468ps and 700Nm maximum torque that is available just above idling speed.
This indicates that the plug-in hybrid drive is capable of accelerating from 0km/h to 100km/h in 5 seconds and reaching a top speed of 253km/h. In addition, average fuel consumption on the NEDC is anticipated to reach a combined 3.2 l/100 km, with energy consumption of 20.6 kWh/100 km. and CO2 emissions of 72g/km.
While the combustion engine's performance moderately enhances on its predecessor by only 7ps, the electric engine's performance is now 43 percent higher at 100kW.
The Cayenne SUV will also come with Porsche's cutting-edge boost strategy, which guarantees that the electric engine can be fitted to the driving modes of the standard Sport Chrono Package for an extra performance boost.
This suggests that as soon as the accelerator pedal is stepped on, maximum system torque becomes available. Based on the performance requirements and driving situation, motorists can draw on the boost torque across the whole speed range.
Moreover, battery capacity has been enhanced in the E-Hybrid. Compared to the previous model, capacity has improved from 10.8 to 14.1 kW/h.
Beneath the loading floor in the car's rear, the fluid-cooled battery includes eight cell modules with 13 prismatic Li-ion cells each. Featuring a 230V 10A connection, the high-voltage battery gets fully charged within seven hours. However, when fitted with a 230V connection with 32A and the optional 7.2kW onboard charger, the battery can be filled within only 2.3 hours.
What's more, the drivetrain of the Cayenne E-Hybrid has also been redesigned. The hybrid module is composed of a highly integrated blend of separating clutch and electric engine. Unlike the previous electro-hydraulic system with the spindle actuator, the separating clutch works by being electromechanically operated, thus ensuring faster reaction times.
The new Tiptronic S is acquired by the transmission. The automatic gearbox also provides smoother start and notably speeds up switching. Moreover, tractive force interruption during switching processes has been decreased.
Source: https://bit.ly/2rPrHAc