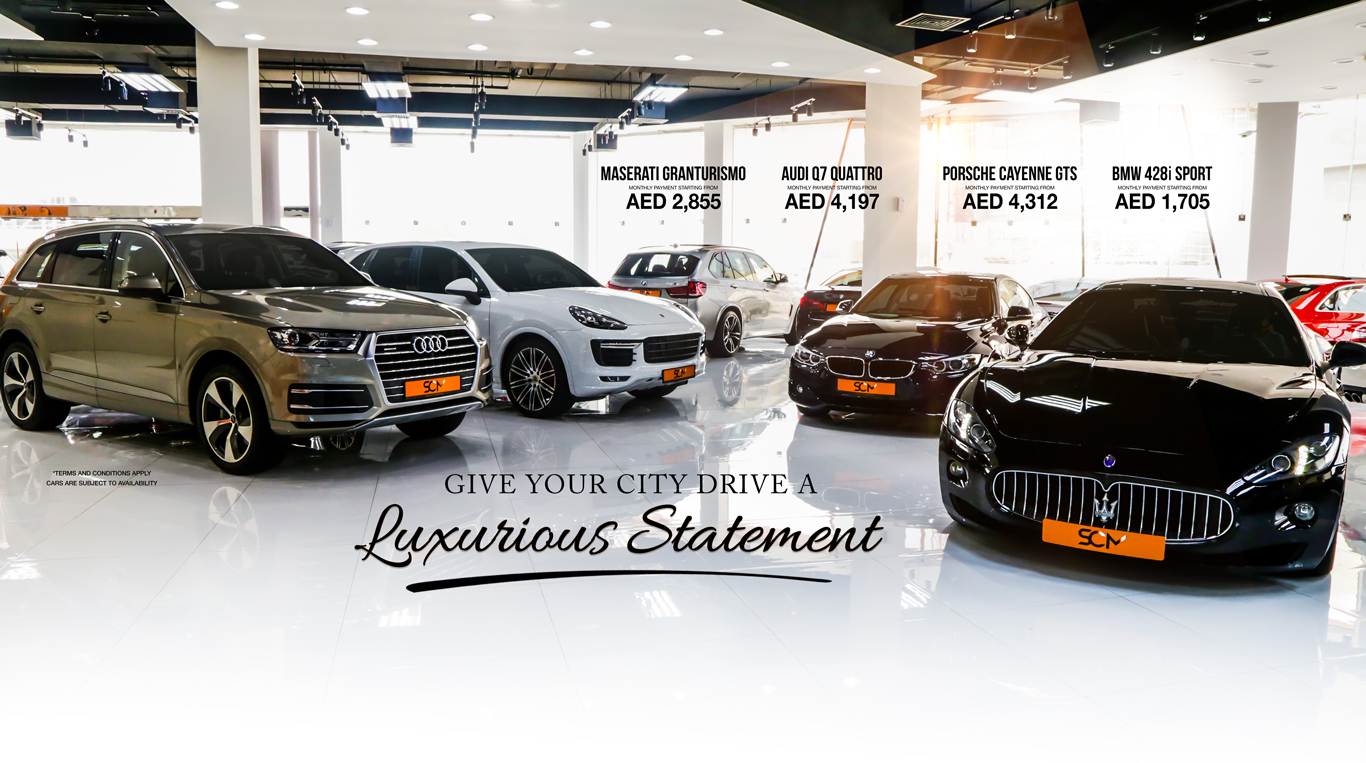 TURN EVERY CITY DRIVE INTO A LUXURIOUS JOURNEY
* All Subject to 20% Down Payment
* Terms and Conditions Apply
* Cars are Subject to Availability
* In regards to the Federal Decree Law No: (8) of 2017, Value Added Tax (VAT) is included in the price stated in this document
VIEW ALL OUR CARS IN STOCK
DRIVE HOME THE ONE YOU FANCY AT AN AMAZING PRICE!
Dreaming of a luxurious drive in the city?
We offer the most iconic models for as low as AED 1514 per month to give your road trips a luxurious statement. Choose from Range Rover Sport, Porsche Cayenne, Audi Q7, Maserati Granturismo, Audi A3, Jeep Wrangler Sport, BMW X1 and 428i, Chevrolet Tahoe, and more.
Own the one that suits your taste today!