Cadillac's New Northstar 2.0 V8 Engine with 4.2 Liters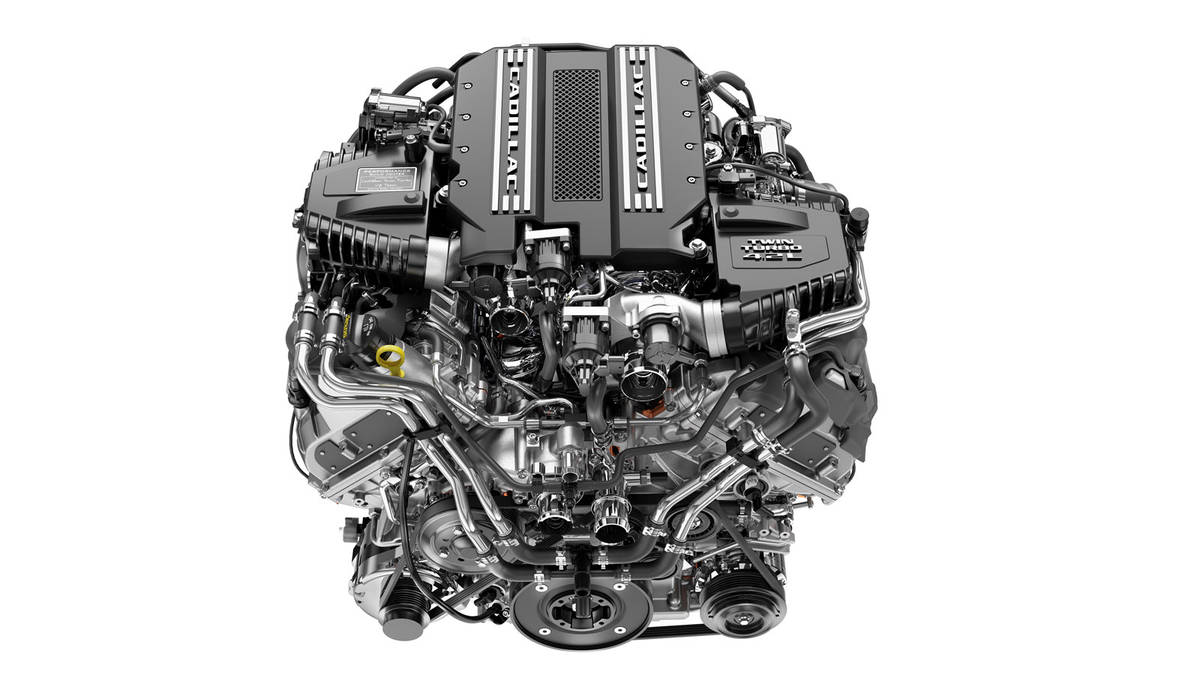 As the new Cadillac V-Sport is set to arrive, the American automaker now has a new V8 engine. It is said to have less displacement than a small block which is present in the Chevrolet at 4.2L and uses two turbochargers to pump up the output to 55hp at 5,700rpm. It also comes with a tractor-pull-worthy 627lb-ft of torque between 3,200 and 4, 00 rpm. Considering the size and strength of the engine, the new V8 is expected to rely on premium gasoline.
The engineers started the research with an aluminium-alloy block, bored 86-millimeter diameter holes into it and provided it with adequate depth for a 90.2- millimeter stroke. They also used iron liners which are designed to withstand forces. Meanwhile, the connecting rods and the crankshaft are made of forged steel and held in place with 6-bolt mains.
A huge amount of aluminium alloy is used for the heads. Cadillac has also employed a "hot-V" set up, which means that the exhaust exits the cylinders in the valley of the V, and fresh air and fuel come out of it. This, in turn, allows the turbochargers as well as the catalytic converters to lie in the V, resulting in an improved warm-up to operating temperature. In addition, fuel injection is direct to the cylinder spraying at 5, 076 psi pressure. This is a dual overhead cam engine with four valves per cylinder and fancy valve timing.
The twin-scroll turbocharger employs an electric waste-gate and can spin as fast as 170,000rpm. Cadillac has also added a 20KW charge air cooling system for intake air. This is a coolant-to-air system that keeps the air as dense as possible.
What's more, the V8 has a 10 quart oil-pan, specified to hold 0W40 weight motor oil. The pan is designed to leave room for half shafts on the front axle.
The new Cadillac V-Sport will be the flagship sedan CT6 V-Sport and it will come standard with all-wheel drive. The Ford/Chevrolet has designed a 10-speed automatic transmission and is named as 10L-90. Camaro ZL1 also has a similar gearbox version. In the CT6, the automatic transmission 10L-90 has a ratio spread of 7.39 which indicates high revs off the line launch and a freeway cruising speed of sub 2000 rpm.
A detuned version of this engine will be available in the non V-Sport CT6 with different software and exhaust plumbing, thus reducing the output to 500hp and 553lb-ft of torque. The model is expected to be released by mid of next year.
Source: https://bit.ly/2GGJ3sG