Buying a Used Luxury Car in Dubai: Good Investment or Not?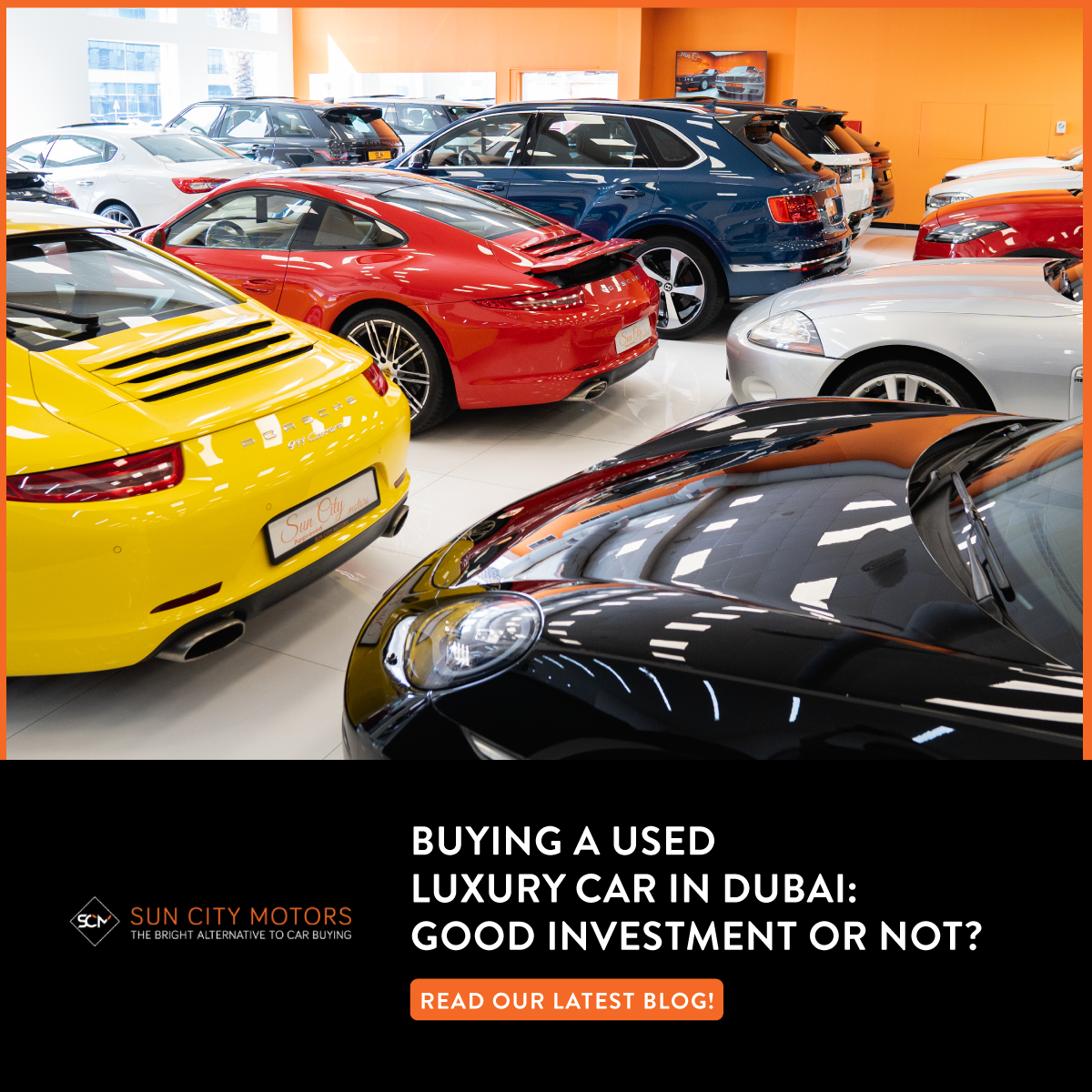 There are many reasons to buy a used luxury car in Dubai. For one, used luxury cars are often cheaper than new cars. Second, there is a high demand for luxury cars in Dubai, so you can usually find a good option at a fair price. Third, when you buy a used luxury car in Dubai, you can be sure that the car has been carefully inspected and is in good condition. There are many reputable dealerships that sell pre-owned cars, and they offer great deals on quality vehicles. You can find luxury cars from all over the world at these dealerships, so you can find the perfect car for your needs. Plus, you won't have to worry about depreciation, since most of these cars have been well-maintained.
The issues that plague us
The first thing you need to know is the bizarre nature of the luxury car market. Right now, new luxury car rates are at a premium. They are at the highest they have been in years and the reasons for that are two-fold. first is the fact that the world is recovering from a mess that was created by the COVID-19 pandemic. Businesses have gone out of order, the inflation rates have been at the highest ever, and people are out of jobs. The result is that commodities now cost a lot more money than it previously did. This impact is visible even in the luxury car market.
To compound that, the world is now facing a chip shortage. The means of production of silicon is being affected and the supply chain is disrupted. As a result, there is a slowdown in the production of technology components. This, in turn, affects the luxury car market. These two combined have made buying a used luxury car in Dubai a very tantalizing prospect.
Why is buying a used luxury car better than buying a new one?
Why would you recommend buying a used car over a new car? For those of us that simply cannot go around splurging cash on a depreciating asset such as a new luxury car, a used luxury car in Dubai becomes the perfect option.
There is also the matter of value. A used luxury car might have the connotation of being a useless commodity, however, it is important to note that these ideas are very old.
The case for it being a good investment
How can a used luxury car be considered a good investment? Well, a regular two-decade-old car is not an investment by any means, however, a luxury car with a reputed name and in good condition most certainly is. It is not only an investment in the traditional sense, but also a great value addition for your convenience and comfort.
Owning a used luxury car in Dubai is already a good idea, but with the huge number of used luxury cars in Dubai, you might as well make a good lifestyle upgrade. Not only that, the resale value of used luxury cars is now on the rise. A lot of owners are getting good returns on used luxury cars.
Why specifically luxury used cars in Dubai?
The reasons are quite simple. Used luxury cars are made better, they are more comfortable, they come equipped with powerful engines, and are likely to last longer. They are also seen as status symbols. Owning a used luxury car in Dubai is tantamount to going up a ladder in the society. Their classy make and durability also help the car retain tremendous value throughout the years. As we have already alluded to the rising costs, owning a used luxury car in Dubai might just be a prudish hedge.
Concluding thoughts
So, in conclusion, buying a used luxury car in Dubai is nothing short of an investment. While you may not get the returns that you generally do, the advantage here is that the depreciation is far lower than you would expect. You do not want to buy a new car, just for it to lose 30% of its value in the first year. Through used car dealerships such as Sun City Motors, you can learn more about the value proposition of used luxury cars in Dubai. To learn more about the latest deals and offers, follow Sun City Motors on Facebook, Instagram, YouTube, and Twitter.