Buying a Certified Pre-owned Car: What Are the Benefits?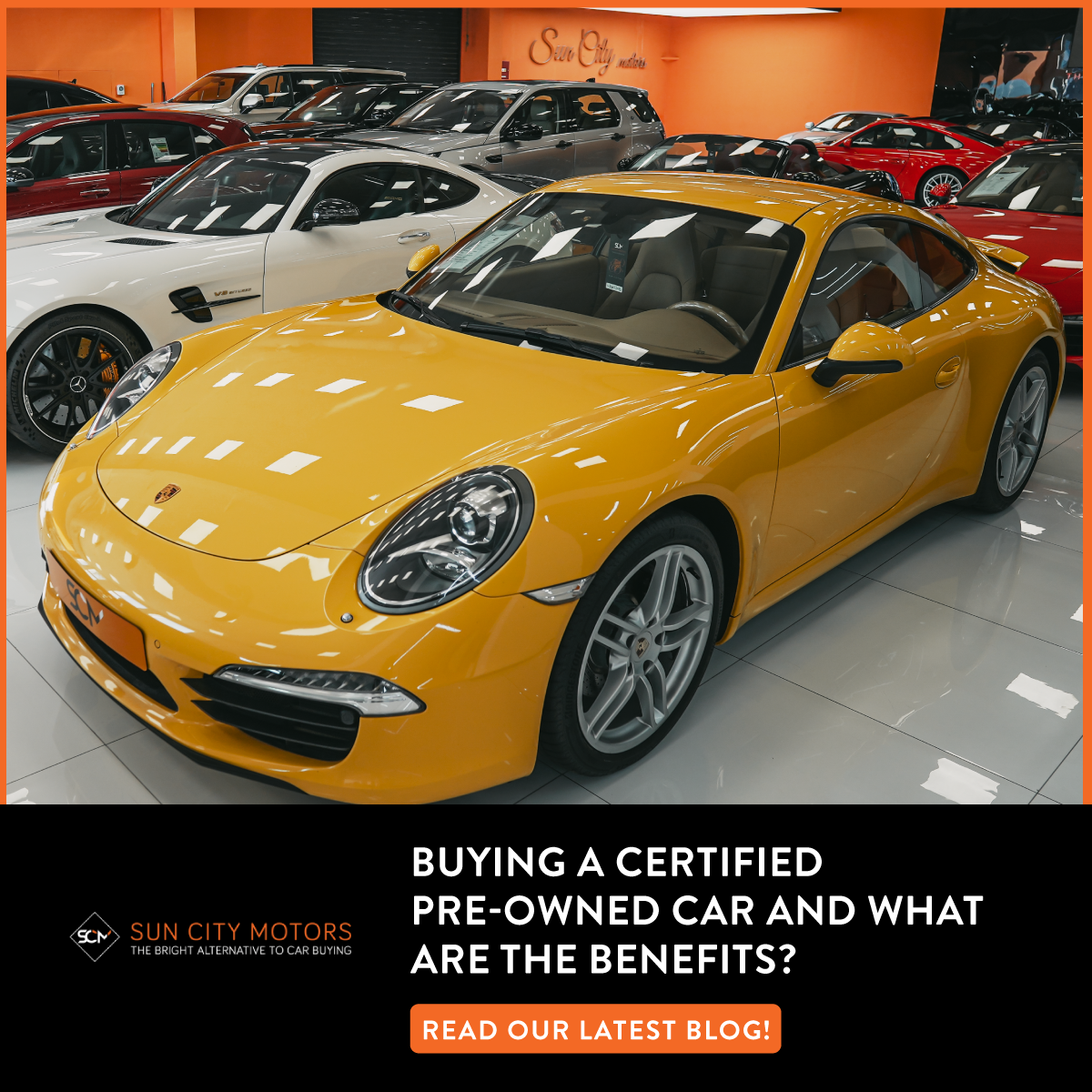 When you are in the market for a car, a lot of questions can arise and can be confusing. Buyers almost often have no idea what the market is like and can get lured in by the prospect of owning a new car. With the help of a little research and reading, you can avoid most pitfalls.
The below article is designed to be a very simple overview that can help you save some money and get the vehicle that you want. But before we jump right in, we have to talk about why used cars or pre-owned cars can have much greater merit than buying new ones.
As the demand for commodities continues to rise, so will the prices. But, unlike everyday items, the value of new cars depreciate rapidly. Their value continues to drop year after year of purchase. Buying pre-owned cars in Dubai makes much more sense. You will not only get a car that is in great condition but you can also get more value after calculating depreciation.
Additionally, In the used car market, there are used cars and certified pre-owned cars. While that may sound like the same thing and even look like it to the untrained eye, However, the differences can be a little more drastic than just the names. Does owning a certified pre-owned car have its own benefits? What gives a vehicle the certified pre-owned tag? Let's dive in.
What is the difference between used and certified pre-owned?
The first big difference is the cost. A certified pre-owned car is far costlier than a used car. The reason is that you can mostly get certified pre-owned cars directly from the dealership. That itself adds to the authenticity and validity of the car more than anything else.
Apart from that certified pre-owned cars in Dubai can come with a multi-point inspection, complete refurbishment of any damaged parts, and warranty coverage.
A used car can also come with the aforementioned checks, however, it depends entirely on where you get it from. There are only a handful of used car dealerships that provide the highest level of refurbishment for used cars. Dealers such as Sun City Motors have the finest selections of used cars that have passed multiple levels of inspection and may come with long warranties.
What makes a vehicle qualified to be pre-owned?
While there is no hard or fast rule for a vehicle to be qualified to be in a pre-owned dealership, the biggest differentiator is that a qualified pre-owned car has to pass an extensive and rigorous series of inspections. This ensures that there are virtually no problems in a car. Moreover, qualified pre-owned cars have to pass two conditions before it even qualifies for inspection.
The first is that a car cannot be older than five years and the second is that it has to have less than 100,000 kilometers on the odometer. If you wish to take a look at certified pre-owned cars in Dubai make sure that these two conditions are satisfied.
Through the right channels, you will find cars that are in superb condition and have checked all the boxes to be certified pre-owned.
What are the benefits of certified pre-owned?
1. It passes a multi-point inspection system
Every certified pre-owned car has to pass multiple stages of inspections. This way when you are buying a car with the pre-certified badge, you will get a vehicle that is as good as new.
2. Assured warranty
Another great feature of certified pre-owned cars in Dubai is that they come with a warranty. While it may not be long-term like the ones you get with new cars, having a warranty is handy.
3. Authentic parts
The biggest gamble you might take with a used car is its parts. With the age in question, you will most likely get a car that has replaced parts. But more than that there is also the risk of getting a car with unauthenticated parts. When you buy certified pre-owned cars, that risk disappears.
4. Roadside assistance
If a car has a certified pre-owned stamp, you can almost always get roadside assistance from the seller for a few months at the very least. These things come in handy when you need them the most.
Can you lease a certified pre-owned car?
Yes, a lot of pre-owned cars can be leased. However, it is all down to the dealership. Manufacturers often lease out pre-owned cars exclusively. However, used car dealerships might not have the same value. Also, another point of note is that over time, it makes more sense to make the purchase rather than lease it.
Final thoughts
If you happen to be in the city of Dubai, there is no better place than Sun City Motors for pre-owned cars. A wide array of cars and a great insurance package are just the starters you get when you purchase a used car from Sun City Motors in Dubai.
Sun City Motors offers a great range of used cars in Dubai and you can rest assured you will be able to get the best deals on pre-owned cars in Dubai. Not only that, but you will also get the best after-sales service and our professionals can even help you find the right car. To learn more, follow Sun City Motors, on Facebook, Twitter, Instagram, and YouTube!