BMW Teases New i3 Mini Concept at Frankfurt Motor Show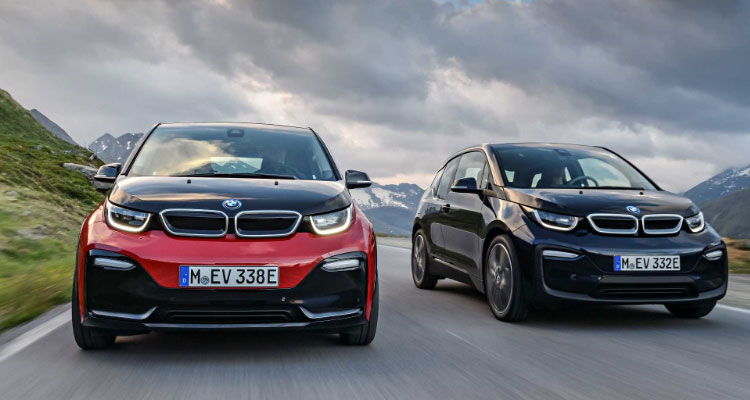 The much-anticipated Frankfurt Motor Show, which will take place from September 14 to 24, is just a few sleeps away. In preparation for the big event, BMW has given a sneak peek of a number of its electric models that will be launched at the show: the i3 and the i3s. The latter is a new model variant of the i3 that is designed for all-electric mobility. Both of them are equipped with a CFRP passenger cell.
According to BMW, the design principle of the two four-seater models suggests that neither fixed B-pillars nor a transmission tunnel is needed. The German automaker claims that doors opening in opposite directions enable the occupants to get in and out with the greatest of ease. It also notes that the i3 has emerged as the top-selling premium electric car in its class since 2014. "The OEM attribute a great deal of the success to the vehicle's inspirational design."
At the show, BMW is also anticipated to exhibit its take on the future of personal mobility in the city in the form of a MINI Electric Concept. This concept comes with several composite elements, including molded fiberglass add-on parts along the lower edge to augment the car's proportions. The aerodynamic inlays, which are created using a 3D printing process, features the same fiberglass structure as the air deflectors. Meanwhile, the rear apron comes with aerodynamic elements which are similar to those at the front, including a fiberglass diffuser and air deflectors.
BMW also says that the new concept is by far MINI's most important, innovative step in almost a decade, when the OEM's MINI was launched. The MINI E was their first-ever all-electric car to be driven by private users, and thanks to extensive research from the car's development, the i3 has been born.
MINI is slated to present an all-electric production model of the fresh concept in 2019.
Source: https://goo.gl/9HAUbP