Limited Edition Custom Bentley Convertible for Only 19 People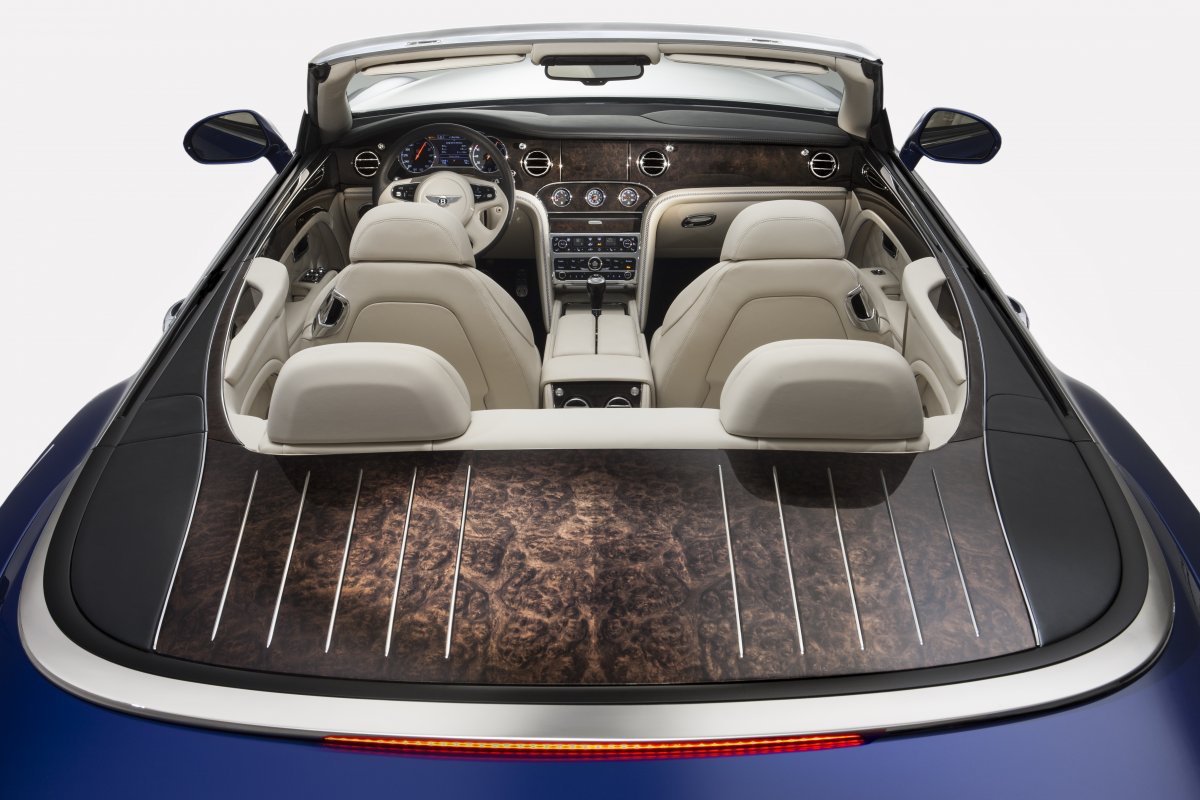 An ultra-exclusive run of convertibles based on the bones of the Mulsanne is expected by the automotive world from Bentley. This means it is powered by the brand's 530 hp6.75L twin-turbocharged V8 under the hood.
Called the Bentley Grand Convertible, the car was first unveiled as a concept in 2012 during a private show coinciding with the Pebble Beach Concours d'Elegance. It was then launched to the public at the 2014 Los Angeles Auto Show.
Today, the renowned British automaker has ultimately confirmed a small production run.
According to a Bentley spokesperson, 19 examples will be built by the Mulliner personalization department to represent the automaker's founding in the year 1919. Each of the cars will be tailored to the specific preferences of customers so that no two examples will be the same. Customers will also be able to select their own two-tone paint schemes for the exterior.
By putting the top down, you will be able to see the Burr Walnut tonneau in all its splendor. A book-matched, mirror-finished, and dark-stained rear deck, this is the largest piece of wood veneer that has ever been employed in a Bentley. Just like other elements of the cabin, it was inspired by luxury power boats.
The leather of the cabin is made up of 14 hides in a progressive-diamond quilting pattern that changes shape over the doors and seats. The exterior color is used for contrast stitching, and the tops of the doors are finished in Beluga leather.
Price of the Grand Convertible starts from $3.5 million. It is not known yet whether the new car will reach the USA because it has only been approved for use in Europe, Russia, and the Middle East.
Source: https://goo.gl/mZCe86