Bentley Bentayga Falconry Edition Perfect for Arab Locals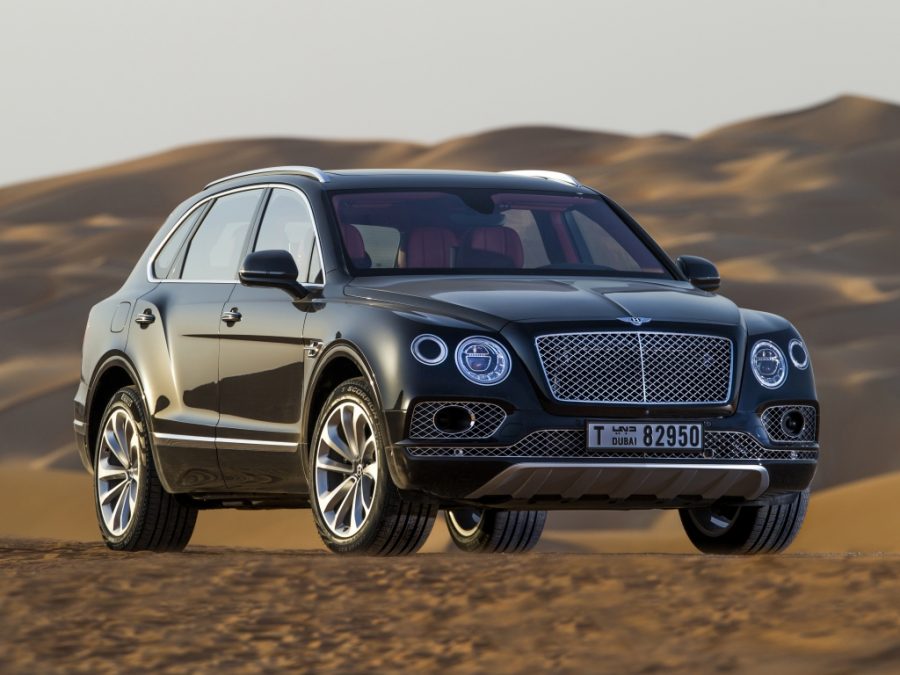 Bentley claims that their new Bentayga Falconry is the ultimate accessory for the falconry enthusiast. Created by Mulliner, the British automaker's individual customization division, the premium SUV features a bespoke installation in the rear housing all the equipment needed for a falconry expedition.
In the boot of the Bentayga Falconry are two individual natural-cork-fabric-trimmed units: a refreshment case and a master flight station. These sit on a movable tray that enables for easy access. A special Piano Black veneered drawer with a Saker falcon crest is fitted inside the master flight unit. It contains GPS tracking antennas, tethers for the birds, a 3.5-inch wooden handled Buck Knife and tools.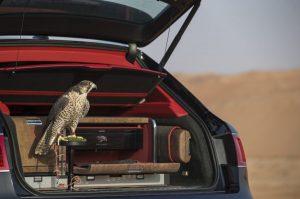 Beneath this is a "laser-embossed Hotspur hide" stowage tray with individual compartments for the binoculars, GPS bird tracking unit, and hand-crafted leather bird hoods and gauntlets. Meanwhile, the refreshment case houses three metal flasks and durable cups, refreshing face cloths and a blanket.
There are also two individual perches stored in a special natural-cork-fabric-trimmed case, which slots into a hard pocket built into the boot's side. In the rear of the SUV, a boot-floor and rear-sill protection cover–also in cork–is integrated. This reversible feature along with the in-car perch enables falconers to prepare their bird in shade and comfort.
There is also a removable transportation perch and tether on the central armrest inside the Bentayga's "Hotspur hide" trimmed cabin.
Another remarkable feature on the Bentayga is the sweeping desert scene on the dashboard that was created employing 430 individual wood pieces sourced from the different parts of the world and hand-crafted over nine days. Hence, no two dashboards will be the same.
Source: https://goo.gl/VDaX3N