Audi's First Electric SUV with New Digital Side Mirrors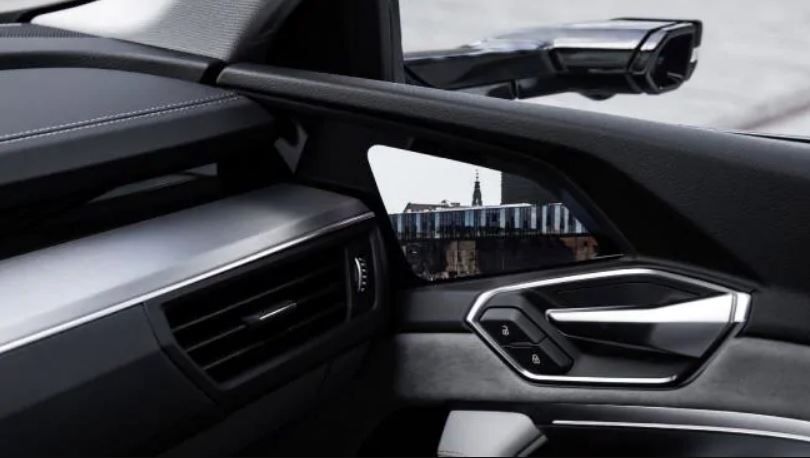 Audi is creating a major breakthrough in the automotive world with the recent debut of its newest cutting-edge gadget, the virtual exterior mirrors.
This high-tech set-up will find its way to the electric Audi e-tron SUV, an eco-friendly family car that will be first in the world to have digital mirrors when it officially goes into production in 2020.
The German marque swaps traditional side mirrors for a set of small cameras, one on every side of the car. These cameras project the image which is previously viewed through the mirrors on to the door's corner sandwiched in a prism between the window, dash, and door handle.
One striking feature of this new technology is that the image can be viewed via a 7.0-inch OLED screen and can be altered depending on the situation with three settings: turning, highway driving, and parking. What's more, users can alter the vision field by moving the camera and by zooming it in and out.
The Audi e-tron also takes the driver's and passengers' digital experience to new heights with a digital dash and dual screens located in the center console where all the functions of the car, including the side camera settings, are controlled.
Featuring a range of over 400km and the ability to charge in just 30 minutes, the e-tron is set to be a rival to the Tesla Model X when it goes on sale.
Source: https://bit.ly/2u6J9Bk