Audi Unveils Its New Luxury Coupe-SUV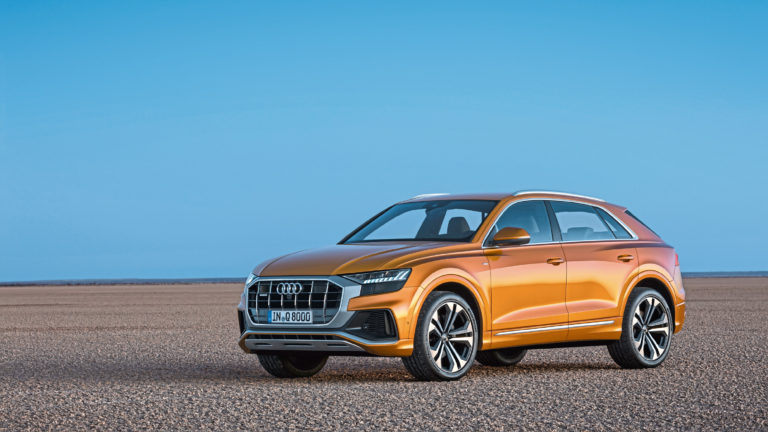 Audi lovers has something new to look forward to in the market. Just recently, the German automaker has launched its range topping Q8, an SUV with coupe styling that will compete with BMW X6 and Range Rover Sport.
The new model measures 4,986mm long, which is 66mm shorter than the Q7. It shares that car's wheelbase, but it's longer than both the Mercedes GLE and BMW X6. Compared to the Q7, the Q8 is 27mm wider and has a lower roofline, giving it a bolder and sportier stance.
When it comes to the interior, the Q7 and Q8 are nearly identical. However, the latter will be available in a five-seat configuration.
According to reports, the Q8 will find its way to showrooms in July. At its launch, the only engine to be available is Audi's 3L diesel which cranks out 282bhp and can reach 0-62mph in just 6.3 seconds.
Next year, a 335bhp V6 petrol and a less powerful diesel will be part of the engine line-up. Audi is also said to create SQ8 and RSQ8 varpiants.
All Audi Q8 models come with the Quattro four-wheel drive system, which has a rear-wheel bias to enhance driving dynamics.
Source:Â  https://bit.ly/2sTZo49