ARNO ANTLITZ IS THE NEW AUDI CFO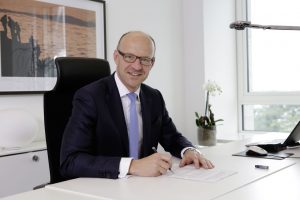 German luxury vehicle maker Audi AG appointed Arno Antlitz as the new Chief Financial Officer effective March 1, 2020. He will take over the position to replace incumbent CFO Alexander Seitz, who will move to Volkswagen Cars.
According to the company's release, Arno Antlitz has played a major role at Volkswagen Cars in the development and implementation of the future pact and the turnaround plans in the regions.
Audi has also appointed Dirk Grobe-Loheide and Sabine Maaben, in the board of management who will join in 2020 as well. Dirk Grobe-Loheide will be the new Audi board of management member for procurement and IT, succeeding Bernd Martens.
Sabine Maaben, currently CHRO of Thyssenkrupp Steel Europe AG, will take over the board of management responsibility for human resources at Audi AG. Both Dirk Grobe-Loheide and Sabine Maaben will start their new designations on April 1st.
"Audi is realigning itself for the future. To this end, the first key measures have been initiated by the Audi Board of Management under Bram Schot. It is now important for the new CEO, Markus Duesmann, and his future team to make Vorsprung Durch Technik an unmistakable maxim for action at Audi. This must be the mission of the Audi management. I thank Bram Schot and his colleagues for their good work.", claims Herbert Diess, the chairman of the supervisory board of Audi AG.