All You Need to Know About Bmw – New & Used Cars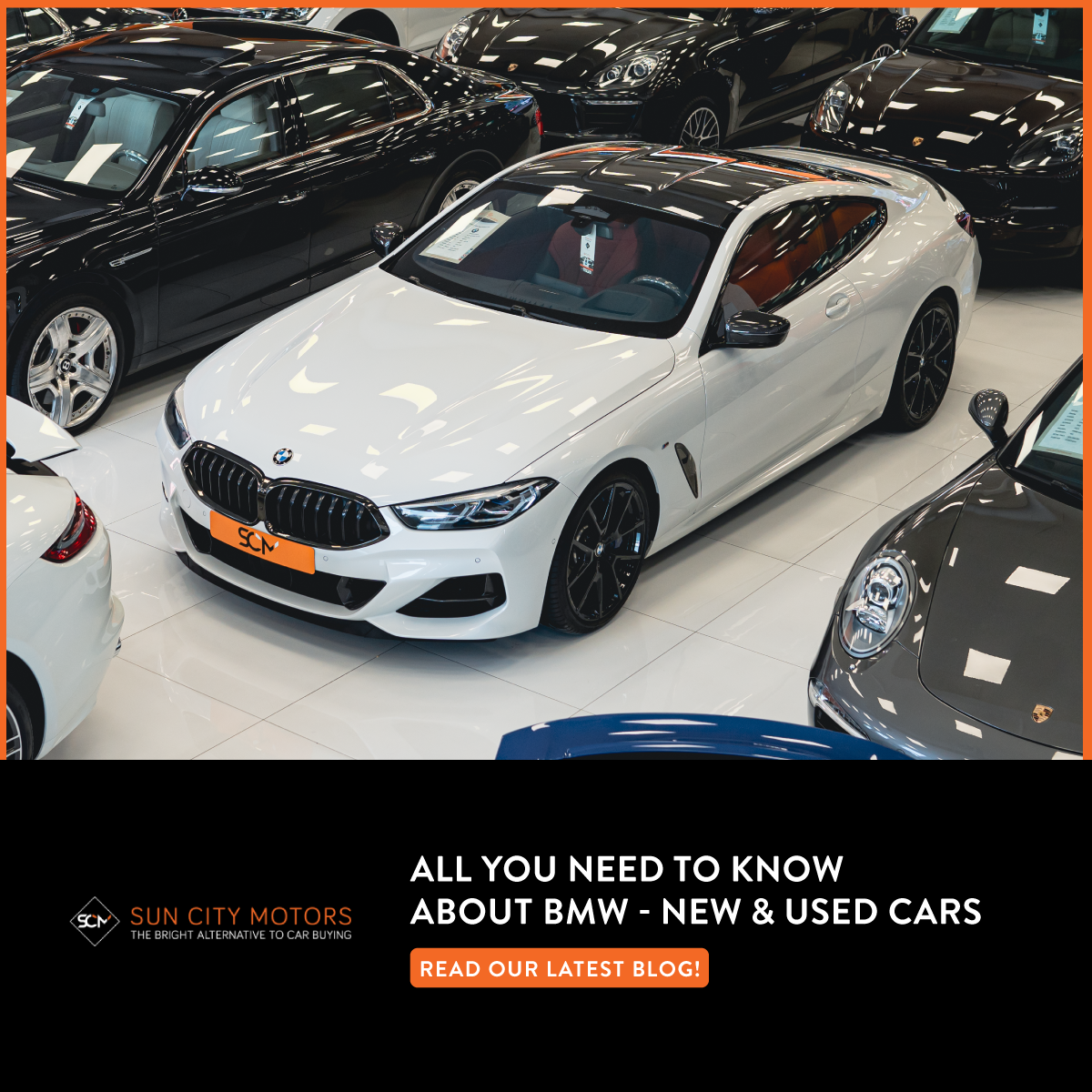 The BMW brand is one of the most prestigious brands in the world and is considered an ultimate symbol for success and power. BMW in the UAE' is one of the most recognized and trusted automobile brands known for its superior engineering and quality. You could say that they are one of the leading car manufacturers in the world. In this article, we find out just what makes this company so successful.
How much is
BMW in Dubai
?
BMW cars are highly-regarded among consumers in Dubai. The company has a long history of creating sleek, beautiful, and powerful machines that live up to their reputation. The price for a BMW in Dubai starts at about AED 280,000. However, prices can fluctuate based on which model you want and how many miles the car has driven. Prices for pre-owned BMWs in Dubai start from AED 12,000.
Who owns BMW in Dubai?
In Dubai, owners of BMW cars can include high-level businessmen, top government officials and c-suite executives who are looking for an award-winning vehicle. The latest car models from the German automaker are famous for qualities like power, strong engine and decent fuel consumption. If a buyer has a transparent title of ownership free of debts, he or she will be able to buy a BMW in Dubai. There are many people who own BMW in Dubai. Some of them can afford a new car while others prefer to get it used, whichever the case as long as they can buy a car that meets their requirements.
How much is the cheapest new BMW?
Dubai is a great place to buy a BMW car and offers several new and used models. They are known for their luxury, performance, and engineering. People typically look to purchase a new or used BMW in the UAE when they want a car that will last them and perform well. While the price varies depending on what type of BMW and what model someone is looking for, a brand-new BMW in Dubai starts at around AED 280,000. In addition to the model and year, you also need to consider which trim package is best suited for your needs. Other factors that affect the price include colour and transmission type.
What is the full form of BMW?
BMW is short for Bayerische Motoren Werke which translates to Bavarian Motor Works. BMW was founded in 1916 as an aircraft engine manufacturer and began producing motorcycles in 1923, followed by automobiles in 1928. Since then, BMW has produced many cars sticking to the original principle of always being a technology-forward car brand.
How can I check BMW used car?
When it comes to buying a used BMW in the UAE, there are many things you need to check. The most important thing is the condition of the car. There are a few things that can help you determine the quality of the car and its safety features. One is looking at the history of car recalls for that make and model. Another thing is an inspection performed by a BMW certified mechanic. A certified BMW mechanic trained to inspect and repair cars of all makes and models can check on the condition, performance, and safety features of your car. They can also look for any recalls or problems that might be associated with a particular make and model of car.
Which is best BMW used car to buy in Dubai?
Different people have different goals and priorities, some want luxury and classy cars while others need to buy used car at lower cost. It's important to know what to expect when buying used BMW cars in the UAE. For example, the majority of pre-owned BMWs are less than five years old. More importantly, only about 25% of vehicles are considered to be high-mileage. There are many different BMW models on the market. These include sedans, SUVs, coupes, and wagons. The amazing thing about these cars is that they are some of the safest cars on the road. This is because they are absolutely loaded with features that help keep you safe while driving. They also have an entertainment system that offers an immersive experience while driving. The 2018 or 2019 BMW 4 series, 320i Sedan have great safety ratings and good reviews. The 2 series, 220i has an updated 2018 model and is sleeker than previous models making it good for parking challenges in Dubai.
What does BMW stand for?
BMW stands for Bayerische Motoren Werke which translates to Bavarian Motor Works. At BMW, cars are not just a means of transporting material back and forth; they evoke feelings and intense passion. The BMW spirit is one of agility, intelligence, courage, dynamism and efficiency. BMW has always stood for a love of driving and an understanding that power, precision, and exclusivity can come together to create a motoring experience like no other. This is more than just a dream: it is an expectation BMW drivers have from their cars. With a focus on fulfilling customer core values of design, comfort, safety and enjoyment, BMW has been dedicated to building cars that are a pure automotive experience for drivers around the world.
Are BMW 6 series cars reliable?
The BMW 6 series cars are known for their luxury, powerful engines, and high quality. These cars are known for their performance and luxurious features. Customers want a reliable vehicle that stands the test of time, something that BMW has been able to provide for many years. The 6 series is a high-quality model that has proven its worth in the past. It is known to be extremely reliable and dependable, something that can easily be seen by the many awards it has received over the years.
How much is a BMW sports car?
The cost of a BMW sports car In the UAE varies greatly depending on the model, engine size, and features. The starting price for a new BMW 3 series with an automatic transmission is around AED 298,900. Other factors that will affect the price are how many cars in stock remain available and the type of customization you would like. You can find new and used cars in Dubai with different prices. Before any purchase is made, one should be certain they understand the features of the car as well as the price that it carries. BMWs are well known for their performance, efficiency, and reliability. Besides sports cars, the company also makes sedans, SUVs, coupes, convertibles, motorcycles, and bicycles.
Should I buy a used BMW?
You might be wondering what the answer is to whether you should buy a used BMW. Many people tend to think that buying a used car can save them money, but it's not always true. After all, there are still maintenance costs and depreciation when purchasing a used car. The good thing about buying a pre-owned BMW in Abu Dhabi or Dubai is that they usually have fewer miles on them than other cars, which means they'll last longer overall. One of the best decisions you can make in your life is buying a used BMW in the UAE. They are still in perfect condition because they were rarely ever driven, and many companies will buy them back right away. The cost savings are so huge that it makes up for the difference between the used and new cars.
Conclusion
The BMW company is the largest car manufacturer in the world. The company has been around for more than a century, and it has experienced many ups and downs since its creation. Currently, BMW has a diverse line-up of vehicles to choose from, ranging from small cars to large luxury SUVs. BMW has always been one of the best car brands in the world. The company has achieved many milestones throughout its history including being the first automaker to produce an air-cooled engine, to building a car with an aluminium frame, and even to designing a motorcycle that goes more than 200 mph. BMW is also known for its racing pedigree. It has won numerous international automobile competitions and continues to be recognized as one of the most successful automobile manufacturers in the world. For the latest news, offers, and updates, follow Sun City Motors on Facebook, Instagram, LinkedIn, YouTube, and Twitter.