A Successful Car Buying Experience: Choosing the Right Dealership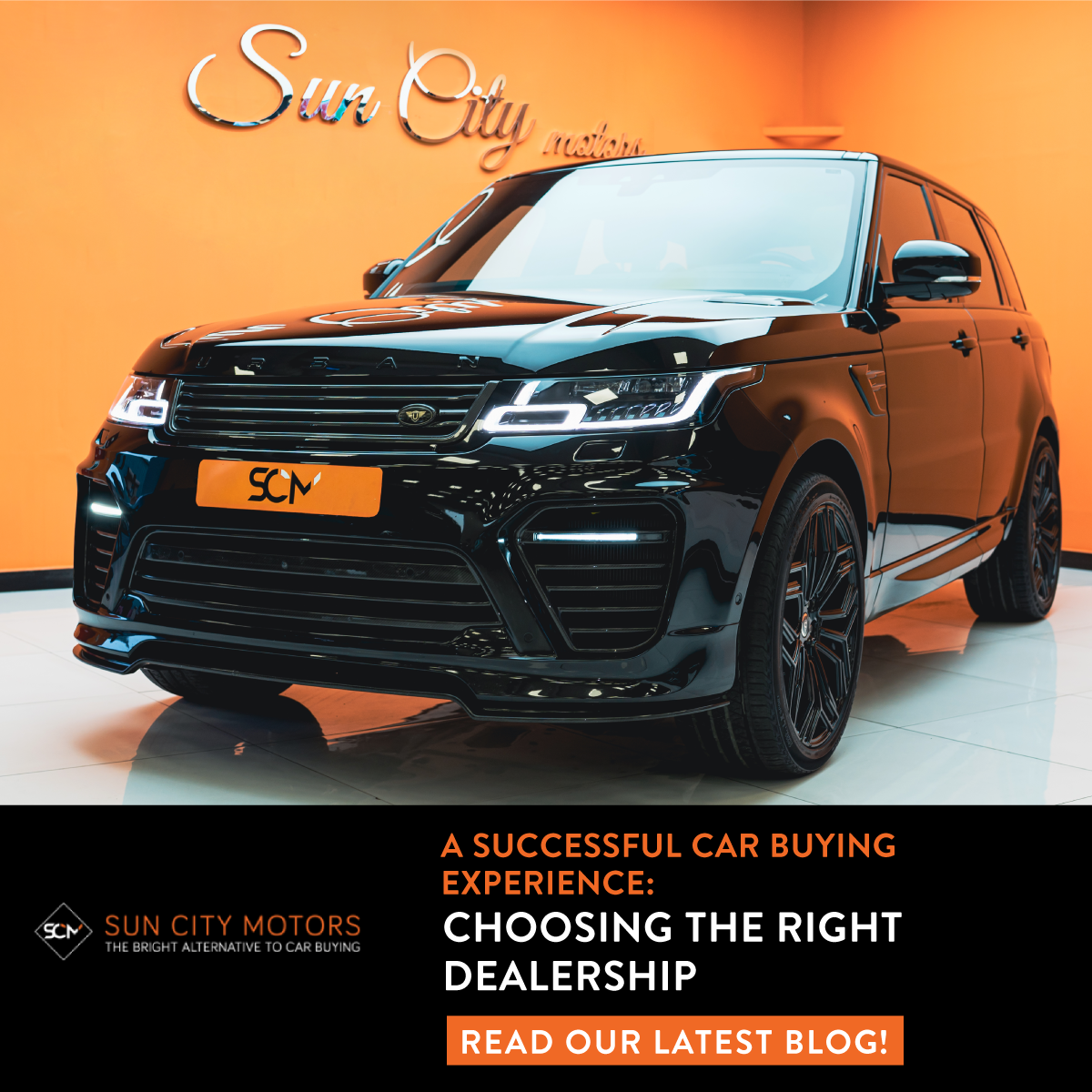 Introduction:
Purchasing a car is an exciting yet challenging process, given the plethora of options available. The key to ensuring a successful car buying experience lies in selecting the right car dealership. This article explores the essential elements that contribute to a positive car buying journey and emphasizes the significance of choosing the correct car dealer. From finding the ideal online/offline mix to providing reliable service support, each aspect plays a crucial role in maximizing customer satisfaction. Let's delve into the process of making a wise decision when it comes to buying a car.
Optimal Online/Offline Mix:
In the digital era, car dealerships must find the perfect balance between their online and offline presence. A reputable car dealer will have a user-friendly website that showcases their inventory, enabling customers to explore available options from the comfort of their own homes. Additionally, a physical showroom should be available where customers can visit, test drive vehicles, and interact with knowledgeable sales representatives.
Providing Customers with Filters to Refine Their Search:
Enhancing the car buying experience involves enabling customers to refine their search on dealership websites. By incorporating filters, customers can narrow down their choices based on specific criteria such as make, model, price range, mileage, and more. This streamlines the search process, allowing customers to quickly and efficiently find cars that meet their requirements.
Virtual Walkthroughs for Remote Viewing:
Thanks to technological advancements, car dealerships can now offer virtual walkarounds to customers who are unable to physically visit the showroom. Virtual tours provide a comprehensive view of a car's exterior, interior, and features, granting customers a realistic sense of the vehicle before making a purchase decision. This remote viewing option offers convenience to customers, regardless of their location.
Real-Time Online Chat Support:
Effective communication is a vital aspect of a successful car buying experience. Car dealerships should invest in real-time online chat support to address customer inquiries and provide assistance throughout the buying process. By offering immediate responses to customer questions, dealerships can establish trust and credibility.
Managing Customers with Top-Quality CRM Software:
To provide excellent customer service, car dealerships should utilize high-quality Customer Relationship Management (CRM) software. This software streamlines customer management by tracking interactions, maintaining customer profiles, and personalizing the buying experience. A robust CRM system enables dealerships to better understand customer preferences and offer tailored recommendations.
Comprehensive Information on Brands, Models, and Features:
Transparency is crucial in choosing the right car dealer. A reputable dealership will provide comprehensive information about the brands they carry, available models, and detailed features for each car. This information should be easily accessible on their website and in the showroom, empowering customers to make informed decisions based on accurate and reliable information.
Post-Sale Support and Service:
A reliable car dealer understands the significance of post-sale support and service. They should clearly explain the after-sale services they offer, including warranty coverage, maintenance packages, and additional support. This ensures that customers feel supported even after the purchase is complete, enhancing their overall car buying experience.
Identifying the Best Models and Comparing Them:
A reputable car dealer will assist customers in comparing different models to find the best fit for their needs. They should provide objective information on various models, highlighting the strengths and weaknesses of each. By offering unbiased guidance, car dealerships empower customers to make informed decisions based on their preferences and requirements.
Considering Long-Term Durability and Reliability:
While immediate needs and preferences are essential, evaluating the long-term durability and reliability of a vehicle is equally crucial. A reliable car dealer will provide information on the overall quality, safety features, and reputation of the brands they carry. By prioritizing long-term reliability, customers can feel confident in their car purchase decision.
Reviewing Customer Feedback for the Car Dealer:
Before choosing a car dealer, it is crucial to review customer feedback and testimonials. Online platforms and review websites offer valuable insights into the experiences of previous customers. By taking the time to read reviews, potential buyers can gauge the reputation and credibility of the car dealer they are considering.
Assisting with Financing Options:
Car dealerships should offer guidance and assistance when it comes to financing options. They should have relationships with reputable financial institutions and help customers navigate the financing process. By providing comprehensive financing support, car dealerships ease the financial aspect of buying a car.
Making Informed Decisions by Comparing Prices:
A reputable car dealer will offer fair and transparent pricing, ensuring customers get the best value for their money. By providing price comparisons, dealerships help customers make informed decisions and avoid overpaying for their desired vehicle.
Highlighting Additional Benefits and Perks:
To enhance the car buying experience, car dealerships often offer additional benefits and perks. These may include extended warranties, complimentary services, maintenance packages, or exclusive membership programs. By showcasing these added advantages, car dealers provide extra value to their customers.
Reliable Service Support:
Last but not least, a successful car buying experience requires reliable service support. A reputable car dealer will have a dedicated service center staffed with skilled technicians capable of handling maintenance and repairs. Prompt and efficient service support ensures that customers can rely on their car dealer for ongoing care and assistance.
Conclusion:
In conclusion, selecting the right car dealership is essential for a successful car-buying experience. By finding the optimal online/offline mix, providing filtered search options, conducting virtual walkarounds, offering real-time online chat support, and utilizing top-quality CRM software, car dealerships can elevate the buying process. It is crucial for car dealers to provide comprehensive information, explain post-sale service and support, compare models, consider long-term durability, review customer feedback, assist with financing options, compare prices, showcase additional benefits, and provide reliable service support. When deciding on a car dealer in Dubai, Suncity Motors stands out as a reputable used car dealer with an emphasis on customer satisfaction and service. By considering these factors and choosing the right car dealer, customers can ensure a seamless and satisfying car buying experience. To learn more, follow Sun City Motors, on Facebook, Twitter, Instagram, and YouTube!