7 Benefits of Buying From a Used Car Showroom in Dubai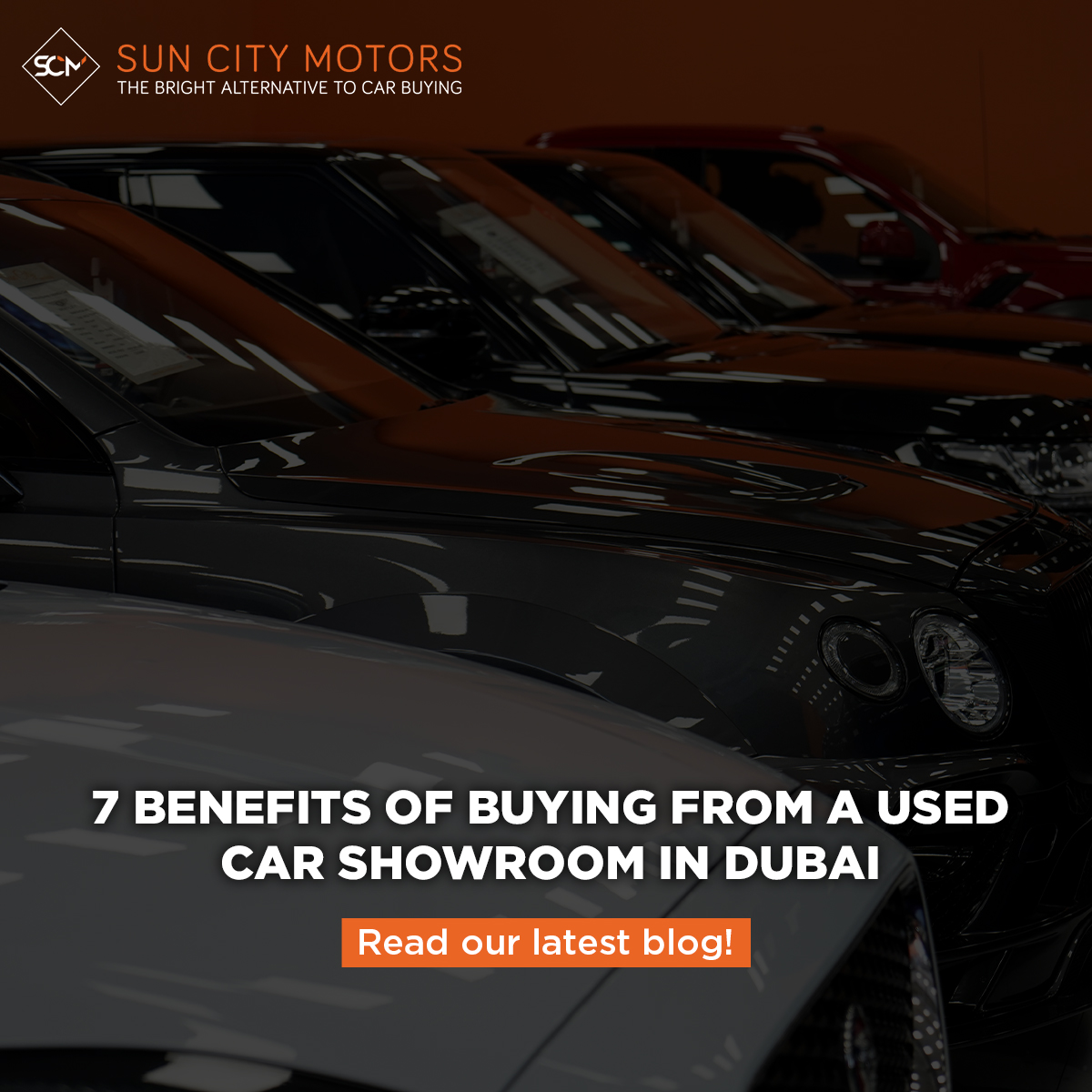 So, you are in the market for a used car and do not know where to start? Worry not, for you have come to the right place. This article will help you make the right purchase decision when it comes to buying a used car. There are plenty of reasons but primarily, the sheer value you will get from a used car should be reason enough for you to consider buying one.
You save on depreciation and you will be getting a car which will be as good as a new one. When you want to buy used cars Dubai, you will be surprised at the sheer options you have available to you. These days used cars do not mean old pieces of junk that can break down any second. They are cars that have been left behind and need a new purpose.
The best places to get a hold of used cars are Dubai car dealerships and specifically used car dealerships that shine pedigree and exuberance, and show you why they should be the place you should buy your cars from.
The boom of used car showrooms
Before providing you with the definitive reasons, we must first understand why they have suddenly become popular and gained a much-needed revamp of their name and value. A number of brand-new looking cars can be found in great condition presenting a great value proposition. Visit any of the Dubai showroom cars and you will see a mixture of luxury and affordable mid-size cars. The sheer abundance of cars has helped create a boom for used car showrooms. So much so that you can find more luxury cars in Dubai than most exotic car showrooms!
7 great reasons why buying from a used car showroom is a better idea
Choices
You want to buy used cars in Dubai, but are confused about which one you want to buy. If only there was a place where you can make your decision based on your needs and wants. At a used car dealership, you will be able to make a choice based on the kind of models you see in front of you. Once you see that you will also be able to test drive cars from different manufacturers before you make your decision. The only place where you will be afforded options between multiple car manufacturers is in a used car dealership.
Time
If you are trying to buy a used car from a private seller, you are unlikely to get time to make your decision. With a used car dealership, you will get more than enough time. They will ensure that you get at least a few days to make your decision. Even if you take a longer period and miss out on the car you wanted, the dealer can show you other options or similar models. This is a luxury you only get with a used car dealership.
Easy payment options
Another thing you need to be aware of when buying from a used car dealership is that financing for a used car is the same as that of a new car. You do not have to pull out a cash loan or withdraw tens of thousands just to get the car. That only happens when you deal with a private seller. Go to any used car dealership or check out the Dubai showroom cars and inquire about the kind of payment options available.
Easier negotiations
The biggest issue that people often think of when buying used cars is that they will not be able to get value. The truth is this is likely to happen if you were to go to a private seller. They tend to put the highest value for their used car that they see on a website, irrespective of the condition of the car. This immediately puts you on the backfoot and you will not be able to get to a price that you feel comfortable with.
However, when you go to a used car showroom you will see that the salesmen are often willing to go lower than the quoted price. The reason is that it makes sense for used car showrooms to sell at a lower price as they deal in bulk.
Better quality
A used car dealership always takes care of the quality of cars that roll in, always. They have to make sure that the car passes several layers of inspection. This way they ensure that the customer gets the best possible deal and their reputation stays intact. You will also get the service history and proper documentation when you buy from a used car dealership.
You can even sell your car
It is unlikely that you are simply going to buy a used car without selling one yourself. If you are going the private seller route, you already have the headache of finding a new buyer. When you go to buy a car at Dubai car dealerships you conveniently also get a place where you can sell your car to. You can use your old car as an exchange and you will get a really good discount on it.
Great sales and support
Once you make a deal with a private entity, it's all over. You will likely never hear from them again and if your car faces any issues in the future that may be problematic. With a used car dealership, you will get after-sales service and sometimes even a warranty. While we admit the latter part might be rare it is still a possibility.
Conclusion
If you want to buy used cars Dubai, we believe we have made the case for used car dealerships over any other entity. The reasons are all extremely valid points and as a customer in a ripe market, you should explore other options. However, you will be hard-pressed to find any others that are better than Sun City Motors when it comes to product quality and customer service. For the latest news, offers and updates, visit our website and follow Sun City Motors on Facebook, Instagram, Twitter, LinkedIn, and YouTube.