5 Winning Strategies to Run a Successful Used-car Dealership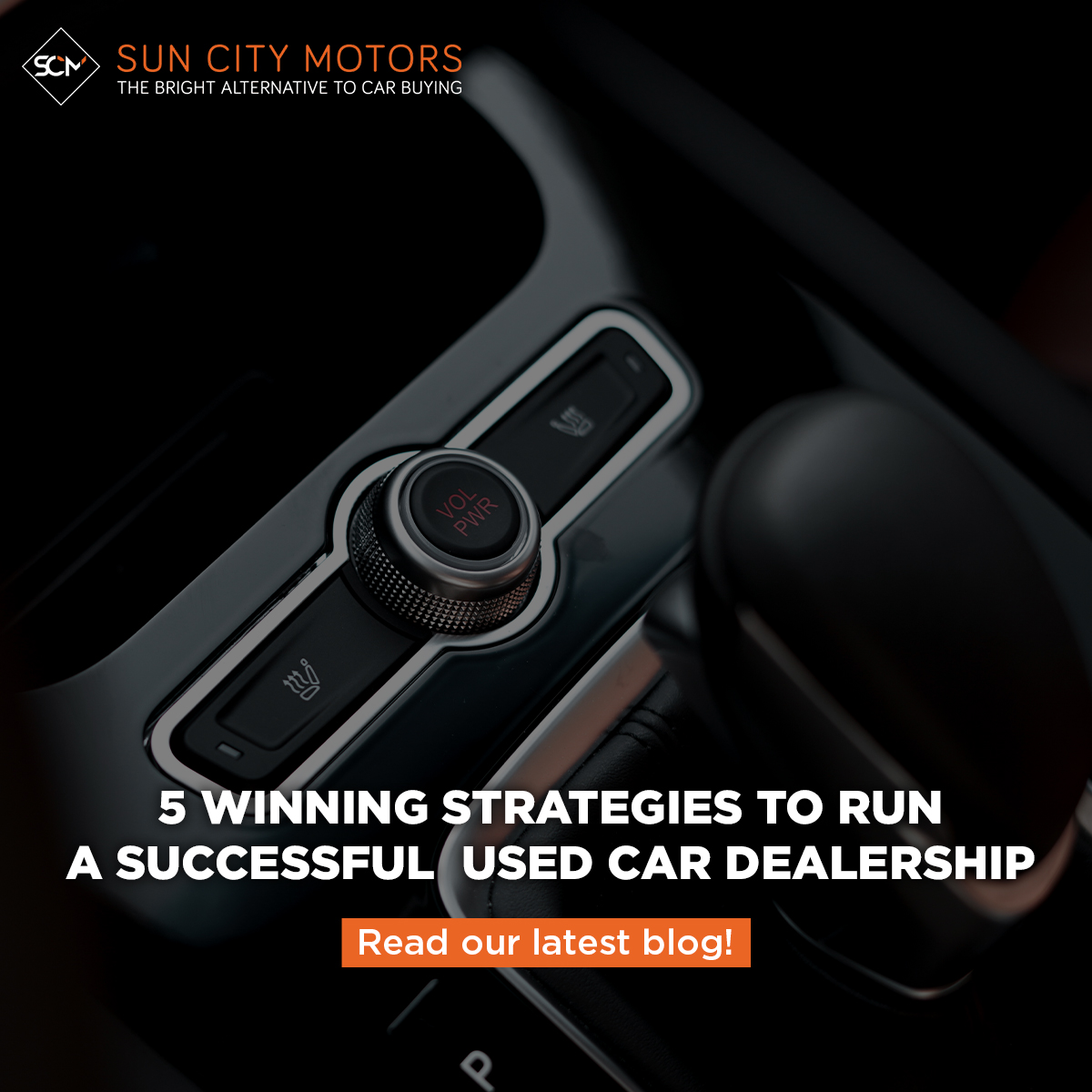 Used-cars are increasingly becoming a popular choice. All across the Middle East, you will find a ton of used-cars, especially luxury cars in Dubai that were previously owned by the most elite. Here the market is rife, so much so that setting up and managing a used-car dealership can be very lucrative. However, running businesses often comes with pitfalls and unexpected perils. When you think of how you can sell used-car Dubai? The answer lies in operating and running a strategy. In this article, we will break down five tips and strategies that can help you successfully run a used-car dealership.
Inspect your vehicles and keep them ready
The first and foremost rule when it comes to running used-car dealerships is maintaining the cars properly. Perhaps it is how they are fictionalized or it is the repute from the yesteryears, but the common imagery associated with used-car dealerships is a place where you find dusty, old cars.
That is not true at all. You are likely to find a deal of a lifetime at a used-car dealership, especially in places like Dubai. Therefore, if you are starting a used-car dealership, it is advisable to thoroughly check the cars that you will be selling. You need to thoroughly inspect each vehicle for any defects and problems. Once you do that you also need to maintain it regularly until it drives off the lot. Failure to do either of these will result in the value of your car depreciating.
It will be worse if a potential customer finds a problem they will double down on their negotiation and drive a hard bargain. Keeping your vehicles neat and clean will also get you important brownie points. People are more likely to purchase a car that they think is in great condition.
Find a niche
To run a used-car dealership and be successful, you need to know that you are trying to operate out of a place like Dubai, where there are plenty of competition. The best way to succeed is by finding a niche. You will need to look for a segment of cars that people do not sell and outdo your competition. The used luxury car market in Dubai is one such niche. This is just one example.
Cities like Dubai are a booming hub of finance and hence there is a rising demand for used-cars. The idea is to carve out a niche in the market and make your dealership the place to be. You need to conduct a thorough amount of research to succeed. Calculate the volume of cars you need to sell to turn a profit and see if it is feasible. You will also need to assess the viability of the market. See if the market in question will have buyers and more importantly if you already have competition operating in the same niche.
Warranty
As an add-on value, some used-car dealerships offer warranties for the vehicle they sell. While you are under no obligation to do so, it does give the customer some warranted reason to buy or shy away from purchasing a car without a warranty. Providing a warranty for used-cars does three things.
Provides a safety net: By providing a warranty, you will give your customers a sort of safety net in case the car runs into issues.
Increases the value of your car: The most important point, you will be able to quote a higher price for the used-car simply because you are providing the customer with a warranty.
Increases the chances of a customer buying from your dealership: A simple factor like a warranty might sway the customer to purchase from your dealership. It also shows that they can have good faith in your business.
Customer service
A part of the buying experience is how you treat your customers. While you may need to put on your tie and polish your salesman skills, more importantly, you will need to provide good customer service. Doing simple things such as a vehicle report from a trusted website and a VIN report can help them gain some trust in your dealership. This will show them that the used-cars you are trying to sell are authentic. The more information you provide about the car, including its service history and the car's condition the likelier the purchase.
By assisting them and furnishing the relevant details about your car you are only making a good case for your dealership. Another way to make your case is by following up with the customer. After-sales customer service is highly underrated and often can be the difference-maker between a good dealership and the best one is often down to the kind of after-sales service they provide. It also helps in referrals and repeats purchases.
The importance of location
You want to be at the right place for your used-cars dealership in Dubai to be a success story. You will need to factor in various details before you go out and get a space. You need to ensure that there is enough space for all your cars and any others that you may acquire in the future. You also need to ensure that there is enough office space for you and your staff, nobody likes a small office.
There is also the matter of repair area. In case, your customers are looking for their cars to be repaired or if you find issues in your lot, you will want to solve the problem in-house. You will also want to be located in close proximity to other Dubai car dealerships. Surprisingly, instead of driving away customers, you will be able to attract more of them if you are around other used-car dealerships.
Conclusion
As long as you are passionate about cars and delivering the right car to your customer you will find that running a used-car dealership can be fulfilling. If you want to sell used-cars, Dubai is the perfect place to be. As incomes and quality of living keep rising, used-cars are becoming more abundant in the region. The above tips and strategy will work well if you are dedicated to selling cars and can also work as a guide to see if the used-cars dealer you are visiting is genuine or not. For the latest news, offers and updates, visit our website and follow Sun City Motors on Facebook, Instagram, Twitter, LinkedIn, and YouTube.