2019 A-Class with MBUX System | Sun City Motors Dubai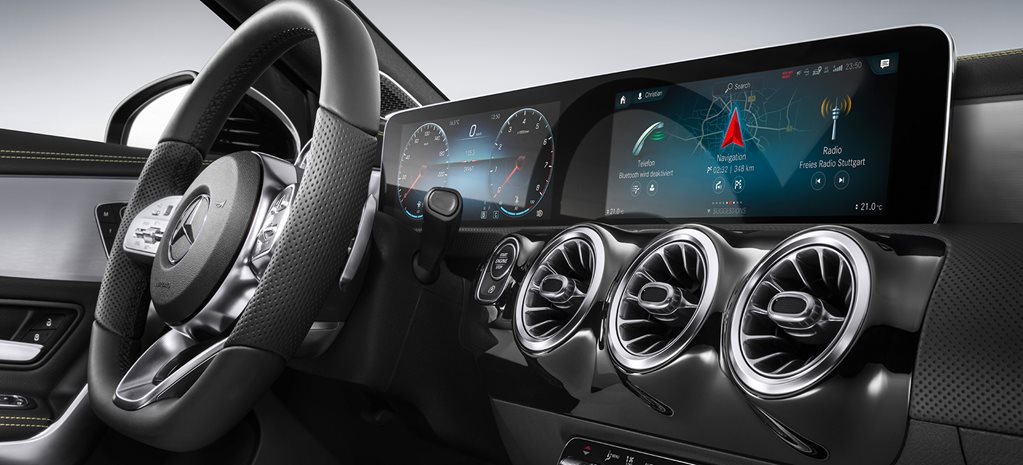 Mercedes-Benz has good news for its fanatics and patrons. Just recently, the German automaker has announced that its new MBUX infotainment system will support wireless CarPlay in future vehicles.
The much-anticipated 2019 A-Class, which will hit showroom floors later this year, will reportedly be Mercedes' first-ever vehicle equipped with the MBUX system. A spokesman for the carmaker's parent company, Daimler, also noted that Wireless CarPlay would expand to other new Mercedes-Benz vehicles next year.
Previously, the automotive manufacturer has announced that the A-Class would be available in a sedan model in the USA, while a hatchback version would also be sold in the UK, Canada, Australia, and other regions. Wireless CarPlay would also be offered in all those markets.
Excluding announcements from other automotive manufacturers, Mercedes-Benz will possibly become the second to roll out vehicles featuring wireless CarPlay functionality, after BMW unveiled the feature in the 2017 5 Series a few years back. In 2015, Apple became the first company to launch wireless CarPlay alongside iOS 9.
Japan-based Alpine Electronics is another firm offering an aftermarket infotainment system featuring wireless CarPlay for self-installations in other vehicles.
Every other carmaker offering CarPlay currently utilizes a wired implementation that requires connection of the iPhone to the system with a Lightning to the USB cable. The platform is offered in more than 300 vehicle models and is deemed as a highly desired feature among customers.
Source: https://bit.ly/2jvGv2o